Scientists are developing genetic "monitors" that recognize when genes are active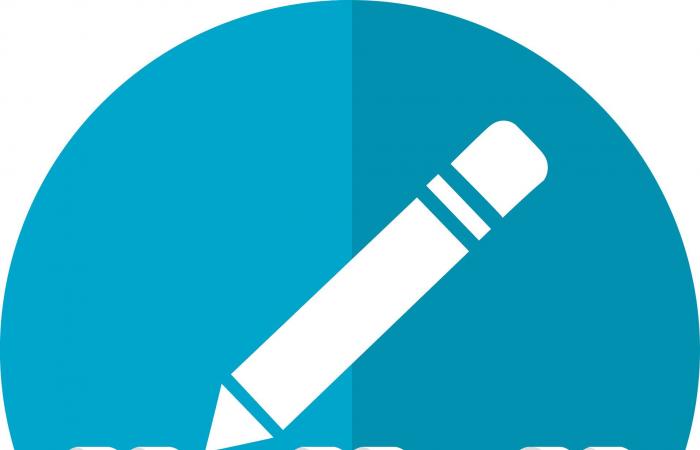 Genetic sensors that can detect the activity of genes, not just the genes themselves, were developed by a team led by scientists from the University of Warwick.
Based on the CRISPR gene editing system, scientists at Warwick and Keele Universities have developed microscopic machines that use these sensors to detect when genes in a cell are turned on or off and to react dynamically to these changes.
These genetic sensors are described in a new article in the CRISPR Journal in which the scientists demonstrate a genetic device based on the CRISPR system in a bacterial cell. The work is the first step in the development of genetic devices that can be used to alter gene expression after the existing gene activity in a cell has been detected.
Lead author Professor Alfonso Jaramillo of the School of Life Sciences at the University of Warwick said, "At this point we don't know how to design novel genetic systems to determine which genes are turned on or off in a cell. There are proteins in nature. When they do, they can sense the status of the cell, and the best we can do is take these from one organism and put them in another.
"We wanted to break new ground in order to ask how we can program a system so that it hears everything we want in a cell.
"Cells contain a number of genes that are expressed to perform a wide variety of functions, from sensing their environment to processing food. With a sensor that can detect when these genes are active, scientists could program a machine to respond to a specific process, such as when the cell digests its food. "
Researchers based their genetic device on the CRISPR system, which is now widely used for a variety of gene editing applications, including gene therapy. With CRISPR molecules, scientists can control and modify specific genome sequences in cells. The advantage of the CRISPR system is its programmability, which makes it possible to redirect it to virtually any genetic target, such as genetic mutations that cause disease.
To create these novel genetic devices, the scientists used the programmable part of CRISPR, which is also responsible for sequence recognition and binding, the so-called guide RNA sequence (gRNA) as a scaffold. They were able to redesign the gRNA sequence by inserting a sensor so that the CRISPR complex could only bind the DNA target after being activated by a trigger signal such as short segments of viral RNA sequences. The sensor can be triggered by any RNA sequence and in this way activates a CRISPR system at any point in the life cycle of a cell or virus.
The authors also tested the genetic devices in living Escherichia coli bacteria by introducing a fluorescent gene that they could only switch on or off after the sensor and the triggering molecule interacted. They further validated their system to detect an RNA molecule derived from the HIV virus and demonstrated its potential medical use.
The scientists believe that their system will be useful to many researchers who want to program cells with greater sophistication, for example to create new synthetic circuits.
Dr. Jaramillo adds, "This is very different from gene editing, where you simply modify the genome. The point here is to observe the behavior of the genome. If you have a monitor for the behavior of the cell, you can let the cell correct this behavior, if you don't like it, you can suppress it, or you can take advantage of it to turn on other genes.
"The drive is to have a genetic device that can monitor the behavior of a cell. By monitoring behavior, we can reprogram the cell to respond to certain signals. This is the first step towards so many other things. "
The co-lead author Dr. Roberto Galizi of the School of Life Sciences at Keele University said, "Coupling a genetic sensor with CRISPR tools offers researchers an unprecedented opportunity to take genetic manipulation technologies to a whole new dimension. Eukaryotic cells could be programmed to recognize harmful mutations that may occur within their own genes, or to react when pathogens such as bacteria naturally invade phages.
"One interesting feature is that we can program these molecular tools to capture any predefined RNA molecule in a sequence-specific manner, while targeting any desired gene or genetic sequence to stimulate different genetic actions within the same cell.
"Even genetic technologies to fight vector-borne diseases could benefit from such an innovation. For example, we could develop mosquitos to detect the transmission of pathogens and counteract them, or even mutations that make vector or pest insects resistant to insecticides. "
---
Using artificial RNA manipulation to restore the genetic code
---
More information:
Roberto Galizi et al., Engineered RNA-Interacting CRISPR Guide RNAs for Genetic Detection and Diagnostics, The CRISPR Journal (2020). DOI: 10.1089 / crispr.2020.0029
Provided by the University of Warwick
Quote: Scientists develop genetic "monitors" that recognize when genes are active (2020, October 26th), accessed on October 26th, 2020 from https://phys.org/news/2020-10-scientists-genetic-genes. html
This document is subject to copyright. Except for fair trade for the purpose of private study or research, no part may be reproduced without written permission. The content is provided for informational purposes only.
These were the details of the news Scientists are developing genetic "monitors" that recognize when genes are active for this day. We hope that we have succeeded by giving you the full details and information. To follow all our news, you can subscribe to the alerts system or to one of our different systems to provide you with all that is new.

It is also worth noting that the original news has been published and is available at de24.news and the editorial team at AlKhaleej Today has confirmed it and it has been modified, and it may have been completely transferred or quoted from it and you can read and follow this news from its main source.