New iPhones, new HomePod mini, and record-breaking Mac sales – October...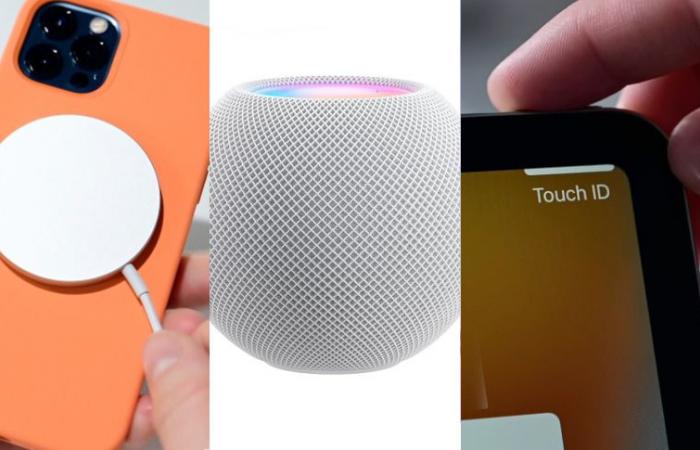 It was the month we had been waiting for when the new iPhone 12 range was finally announced and finally shipped. Or at least half of it.
Apple's new iPhone launch, announced October 13th, was very different from any previous year. It started with how the launch was carried out on another extremely well-made video – seriously, the Emmys were supposed to add a category for Tech Manager's Best Performance in a Launch Promotional Series or Mini-Series.
This time Apple brought four instead of three new iPhones onto the market. And perhaps most significant in these coronavirus times, it has carefully changed the usual mix of features and price.
While the new iPhones along with the iPhone SE and like Apple keeps the iPhone 11 Pro from last year, the company again has a phone for almost any price. The difference is that the entire iPhone 12 range offers features that may previously have been reserved for the high-end Pro models.
They all have 5G, now they all lack a power adapter and earphones, and they all have the new Ceramic Shield on their front display glass. Speaking of which, there are tiny differences between these displays, but each model has an OLED Super Retina XDR display.
All four new iPhones also have the same design, which carries over the flat edges of the iPad Pro to the phones. This was so popular that Apple has to wonder what it can do with the iPhone 13 to keep up.
The choice comes with complexity
Apple has made the new iPhone 12 range affordable on at least some models while retaining the most important features for every phone. In doing so, Apple has made the purchase decision both easy and difficult. If you were new to the iPhone at all, now you can just buy one of these and be sure of getting an extremely good phone.
That's great, and especially good for the entry-level iPhone 12, but it means a lot more head scratches when you compare the iPhone 12 to the iPhone 12 Pro.
It's easier with the iPhone 12 mini and iPhone 12 Pro Max, though both weren't available in October. The iPhone 12 mini is smaller than this year's iPhone SE but includes a larger screen.
It's also the most affordable iPhone 12, though many would have paid more to get the small form factor. That could make it even more attractive than the iPhone 12 or the iPhone 12 Pro.
Likewise, the iPhone 12 Pro Max will have the best cameras and significantly better than the others.
That makes these two iPhone 12 models the right choice for many people, but in October 2020 when they weren't available they made that purchase decision difficult.
Or rather, it has made the specifics of the purchase decision more difficult as the overall decision to buy a new iPhone has become more attractive. And in October 2020 we learned exactly how appealing it is.
A billion bags, all of you
The analyst firm Above Avalon, with the strange name but good track record, announced in October that it now appears that over a billion people are using an iPhone. And that is now as it is now, today, in this moment.
So it's not that Apple sold a billion of them – we know that number has long been exceeded – but that there are currently a billion people with an iPhone in their hands.
It can be said that Android is more successful and a lot of people including Apple in its many 2020 legal cases. But there are tons of different Android phones from tons of companies.
There is only one Apple and one billion iPhones.
Steve Jobs with the first iPhone ever seen in public. There are more of them today.
This year, at least in part, that's because we reportedly have a deeper emotional connection with our Apple devices than most people have with most other companies. Specifically interviewed at MBLM to see how brands fared during the COVID-19 pandemic, asked people about corporate emotional fulfillment.
Apple took first place overall. With results from men only, Apple took second place after Amazon. In addition to taking the top spot overall, Apple was also the top spot in women's and millennial votes.
Separately, this month research firm Piper Sandler said 86% of teenage respondents said they had an iPhone. Then 89% said they wanted to buy one.
Eventually the iPad Air 4 will be shipped
There are quite a few iPads out there as well, and it looks more like those numbers are rising because of the iPad Air 4. Apple announced this in September, but both kept us waiting unusually long and didn't give a release date after the next month.
Despite countless rumors bringing the release to any day of the month you can think of, Apple practically ripped it out in the end. Pre-orders began on October 16, exactly 31 days after the announcement, and alongside the rather hyped iPhone 12.
As with the iPhone 12, there were problems with the iPad Air 4 that influenced purchase decisions – but this time for the better. Time and time again, reviewers, testers, and customers concluded that the iPad Air was the best iPad to buy.
It's such a good combination of features and price that it's hard to see why many people would buy the 11-inch iPad Pro. With the same design, very similar features, and better performance, Apple again offered far more than usual for the cheaper option.
This is also a fair description of the one other hardware product that Apple introduced this month. With the HomePod mini, we all wanted one, and when it was announced for $ 99, we all wanted more than one.
Before anyone has one to test out, the HomePod mini has somehow become a lot more desirable than the original full-size HomePod.
Not everyone loves Apple
In October, polls showed we love Apple devices, and Apple may have made incredible amounts of our money before we could even buy the HomePod mini. But it was also a month in which criticism continued to plague the company.
The now protracted dispute between Apple and Epic Games continued, with neither side offering a new level, and Facebook continued trying to present itself as a poor underdog.
This time, "No security breaches detected in 0 days" argued Facebook against the ad tracking block that Apple keeps making available for iOS 14. Facebook wasn't alone this month as a coalition of publishers and advertisers in France campaigned for an unfair competition investigation into Apple.
They claim that every advertiser except Apple will require users to give positive choices in order to enable ad tracking. Apple says yes but no because it doesn't sell its ad tracking data to anyone so you can't really tell it's the same thing.
In October, the House of Justice also ruled that Apple has monopoly-like power with the App Store. Apple protested "vehemently," saying, "Our company does not have a dominant market share in any category in which we do business."
Or rather, Apple and its current management team have objected. Former App Store manager Philip Shoemaker said Apple always used the App Store as a "weapon against competitors."
The house's investigation of Apple – along with big tech firms like Google, Amazon, and Facebook – was just one of the company's worldwide burdens this month. The EU in particular has Apple on a so-called "hit list" of technology companies to which it would like to apply stricter rules.
The EU cartel boss Margrethe Vestager is one of the voices that speak out against the dissolution of large technology companies. She has a plan to enforce these stricter trade and tax rules and believes that the liquidation of companies is a means with potentially unintended consequences.
One area we're looking for ramifications is how Apple may be affected by the Justice Department's decision to sue Google. The DOJ argues that Google pays billions from Apple every year to continue to be the default search engine on iOS.
When 5G is not 5G
Speaking of global consequences that, if not unintentional, at least have not been predicted, what we really learned this month is that not all 5Gs are created equal. If you're in America, you're probably still waiting for mmWave 5G, basically the version that has the speed everyone promises in 5G.
If you're outside of the US, you might not wait, but you can whistle on mmWave 5G – if you want an iPhone. It's hardly Apple's fault that 5G availability isn't better, but it's entirely Apple's fault that mmWave was only reserved for US iPhones.
Even in the US, there have been reports that dual SIM users will not get 5G on any of their lines. That may or may not be true, and Apple may be able to fix it with an update.
None of this seemed to stop many of us from buying the new Apple devices. Customers all over the world were lining up in front of Apple stores, and those of us waiting for deliveries soon found that demand was so high that we would wait much longer.
A look into the future
All of this is responsible for Apple's earnings call, which saw the company announce it made more than expected this quarter. At $ 64.7 billion, that's more than analysts predicted – but Apple repeatedly said the numbers are better than their own internal estimates.
That likely didn't include sales in China that the profit call was trying to skip as soon as possible. However, it contained a record for Mac sales.
Apple sold $ 8 billion worth of Macs in the last quarter. ""[This] was an all-time high for Mac in the company's history. And not just a little, but $ 1.6 billion, so it was a major difference. "
Tim Cook kept using the word "bullish" as if he had just learned it, and perhaps that was why he took the unusual step of talking more about the future, if only slightly.
"Without giving too much away, I can tell you there are a few more exciting things in store for this year," he said.
He didn't sound like he was talking about things we already know about, like Apple Silicon – and it certainly hasn't given any clue about Apple's now-anticipated A14T processor.
He also didn't seem to mean the MagSafe Duo charger that was announced but hasn't shipped yet. He didn't sound like he was talking about Apple Fitness +, which some of us may be holding off and not wanting to discuss at this point.
Or maybe he meant all of that. What he definitely didn't mean was Apple One – because he had already explicitly announced that the bundle would only squeak on the last day of the month.
These were the details of the news New iPhones, new HomePod mini, and record-breaking Mac sales – October... for this day. We hope that we have succeeded by giving you the full details and information. To follow all our news, you can subscribe to the alerts system or to one of our different systems to provide you with all that is new.

It is also worth noting that the original news has been published and is available at de24.news and the editorial team at AlKhaleej Today has confirmed it and it has been modified, and it may have been completely transferred or quoted from it and you can read and follow this news from its main source.