– Are you Erik ?, a male voice asks on the phone.
– Yes, I'm Erik from Nicetrade, TV 2's reporter answers.
TV 2's team stands outside a large iron gate in what looks like a pretty nice neighborhood. A porter stares at us as we talk on the phone with those we are going to meet.
– They are on their way down to pick us up, we say in English to the man who is on duty outside.
But it does not seem that the gatekeeper understands a single word of what we say.
A few minutes pass, before we see three men walking towards us inside the gate. They exchange a few words with the gatekeeper before a metal door opens, and they invite us inside the gate.
TV 2 has gone to China. Here we will try to get inside the criminal and very dangerous industry, in the country that produces by far the most counterfeit goods in the world.
Over 80 percent of all counterfeit goods in the world are produced in China and Hong Kong.
TV 2 knows via sources that this is how criminals operate: You buy completely or partially finished counterfeit products from manufacturers, e.g. in China. This is then sent to Europe, where it is packed or marked with product names, before it is typically sold online, and thus, among other things, ports in Norway.
– Cynical and dangerous industry
According to the OECD, for example, infection control masks that make people sick, toys that harm children, breast milk substitutes for infants are produced completely without nutrients and medicines that kill.
No one knows how many people die each year as a result of fake medicines, but a study from the University of Edinburgh has looked at a very small group, namely children under the age of five with pneumonia. Here they estimate that between 72,000-169,000 die every single year.
Before TV 2 went here, to the big city of Qingdao in China, we have been told by Norwegian lawyers who work to prevent piracy, about a cynical and dangerous industry.
– It is a cynical industry that exploits children, and spares no means to create profit, Trygve M. Gravdahl told us when we told where we were going and what we were going to do.
Big fake industry
Despite the fact that Qingdao has a population of just over nine million, it is surprisingly quiet. There are almost no people in the streets. Everything is nice and clean. Can it really be as bad here as we're heard?
Back to TV 2's meeting with a pill manufacturer.
Inside the gate looks like a small park with trees and plants. There are landscaped gardens along what looks like rows of "town houses" – similar buildings.
After a few minutes we enter a building with a small office community. A few desks with computers, a couple of partitions and several shelves with different samples of tablets, supplements and potencies testify that we have come to the right place.
Created "fake" company
To understand the background for why TV 2's team has ended up in this particular office space in China, we have to go back in time a bit.
When we worked with research on this case, it seemed unlikely that the culprits who produce and sell counterfeit medicines in China wanted to be interviewed by Norwegian journalists.
TV 2's team therefore established the import company NiceTrade in the Brønnøysund Register. Then we created a website and the online store Nicetrade.no.
The aim of this was to appear as Norwegian businessmen who wanted to get in touch with Chinese manufacturers of medicines.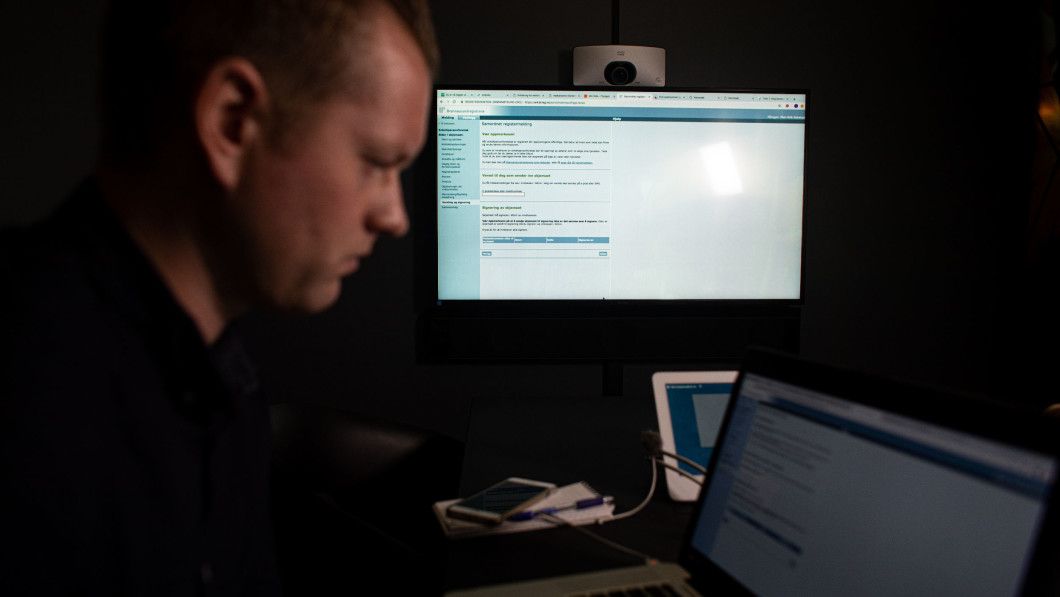 Through Nicetrade.no, we also created a profile on Alibaba, one of the world's largest trading platforms for companies. At Alibaba, business people all over the world can find each other. All you need to do is search for which goods you want produced, price and geographical area.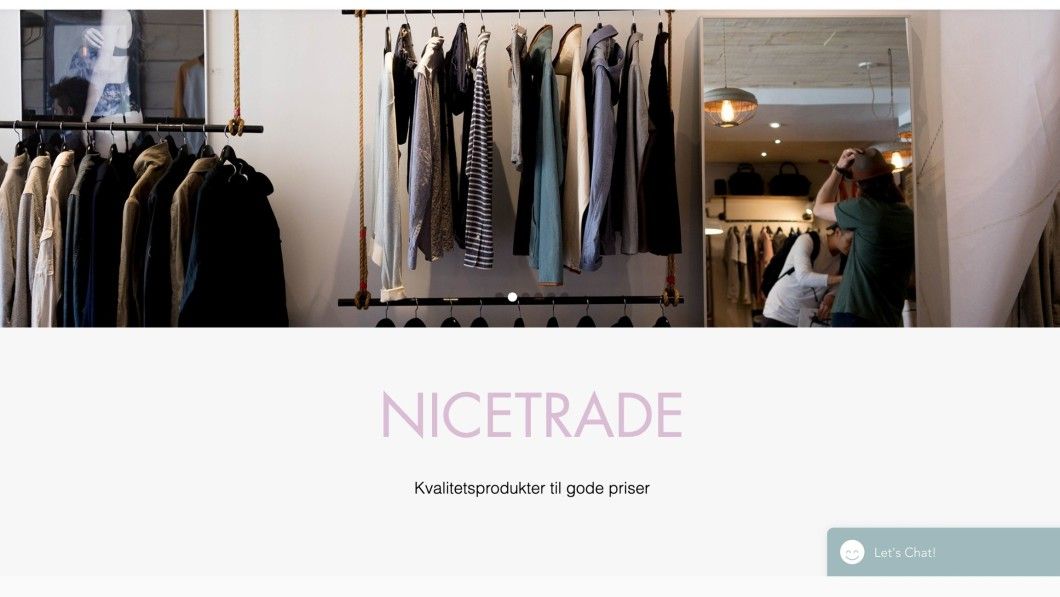 By limiting the search geographically to Qingdao, and by using keywords such as "pills", "tablets", and "drugs", TV 2's team has agreed on several meetings with pill manufacturers.
TV 2's team is very careful about filming from the negotiations. Only when we are in the meeting room, we make recordings in secret.
– It's illegal for us
Now a fourth person has also entered the room. The way the other three treat him suggests that this is the boss.
The meeting starts with us handing the men a package of Paracetamol.
– This is Paracetamol. It is sold everywhere in Norway. We want to make copies of this, says TV 2's team.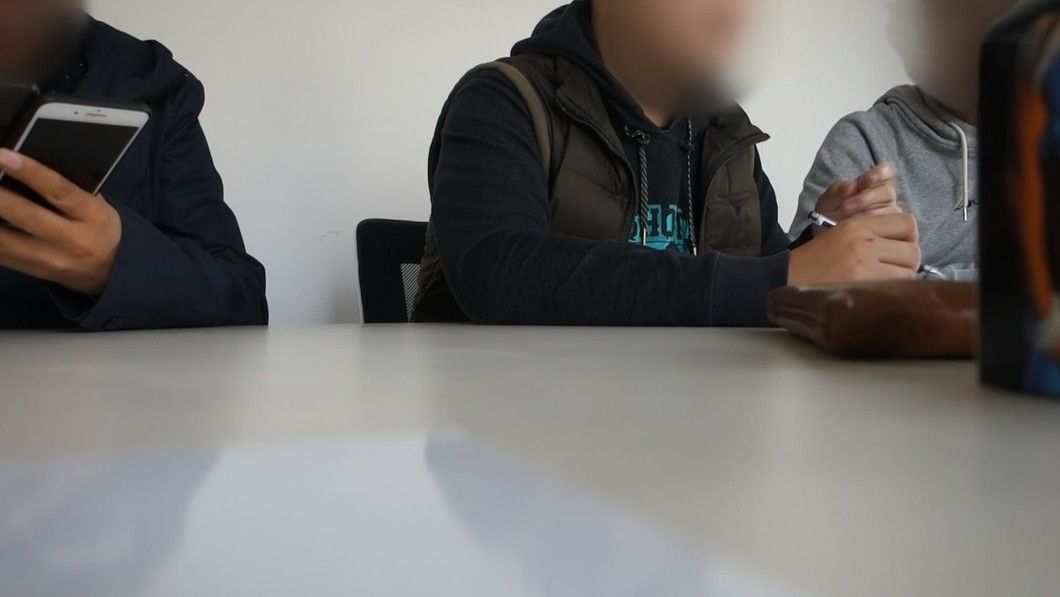 – Yes, we can make that, the men say.
We say that Paracet is not our product, and that we do not have the recipe for what it contains.
– You can make it with your ingredients?
– Yes. Other ingredients, Chinese, they answer.
So they agree to copy Paracet with completely different ingredients, as long as we order 300,000 tablets or more. Then they can also copy the box, so that the product will look exactly like the real Paracet.
– So you can make 300,000 of this?
– Yes, and of the package, the men answer.
– And send to Norway?
– Yes.
Own courts
Producing counterfeit medicines is illegal in China. The scale of the problem has nevertheless led to the country establishing its own courts that only handle illegal production and trade in counterfeit goods.
And it's not just the Paracet company we are now negotiating with that agrees to copy. We also ask if they are willing to copy prescription medications.
– That's not what we do. It is illegal for us to make such products, says one of the men, before he immediately adds:
– But we can make it. This is the situation.
– What does that mean? Can you make it? Yes or no?
The men speak a little Chinese before answering:
– Our boss says: "Yes, we can make it", one of the men answers.
20 million pills
This company is far from the only ones who are willing to break the law to make fake drugs for us. By using Alibaba's app again, TV 2's team has arranged a meeting with another company, in the lobby bar of a hotel.
Here, too, we make recordings in secret.
– Nice to meet you, greets one of the two women who meet us.
They have included examples of what shape the tablets can have. But they can also produce identical copies of the package with Paracet we have included.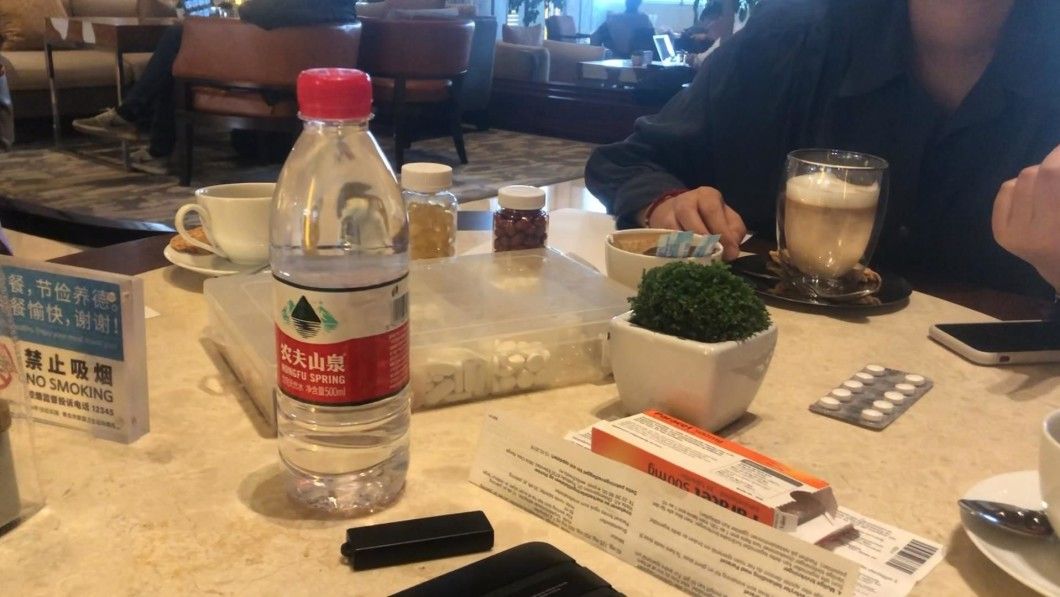 – There's no problem. The tablets, carton and pill pack; we can make everything, says one of the women.
– Is this being made?
– Yes.
We will eventually see video from the factories where the medicines are produced.
In a row are large stacks of cardboard, ready to print packaging.
– We can make packaging exactly as you as a customer want it, so it can be exactly like this, the woman says and holds up the package with Paracet.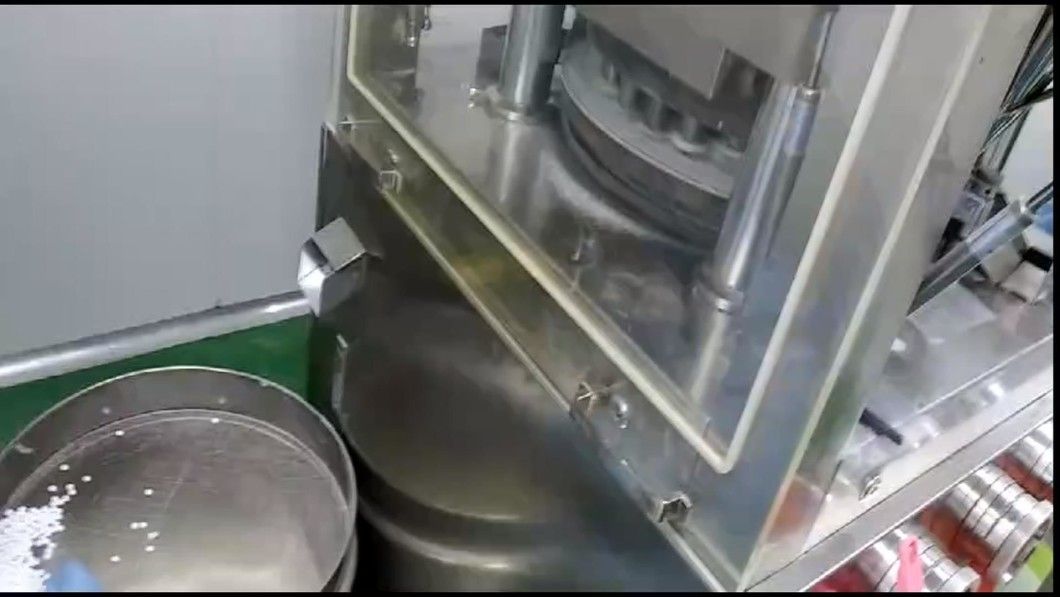 The picture above is taken from a video TV 2 has been sent by the company. It shows their other factory that produces the medicines themselves. Here, pills are pressed at high speed.
But what the pills themselves will contain of active ingredients, they will not give a clear answer to.
– Will it be the same ingredients, or other ingredients?
– Yes, other ingredients, the woman answers.
The smallest number that can be ordered is enough to cover the Oslo population's consumption of Paracet for half a year.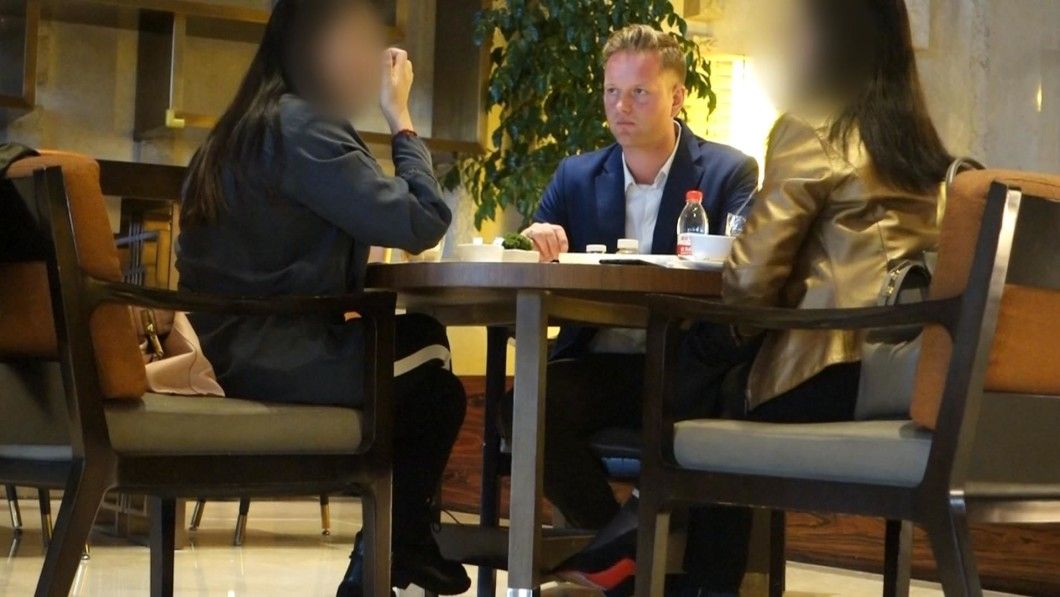 – The minimum order is 20 million tablets, says one of the women.
– Can you transport it to Norway?
– Yes, yes, we can send it to Norway, says one of the women.
At home in Norway, the Customs stops a garbage bag with illegal drugs every day, and there is reason to believe that much of this is false. Random sampling by customs officers confirms this.
Deadly
However, customs officers are only able to stop some of the flow of potentially life-threatening drugs on their way to Norwegian consumers. That worries the Norwegian Medicines Agency.
– Unfortunately, the problem is big. These are mainly products you find and buy online, or outside the regulated distribution chain for medicines, says pharmaceutical inspector Line Saxegaard, and continues: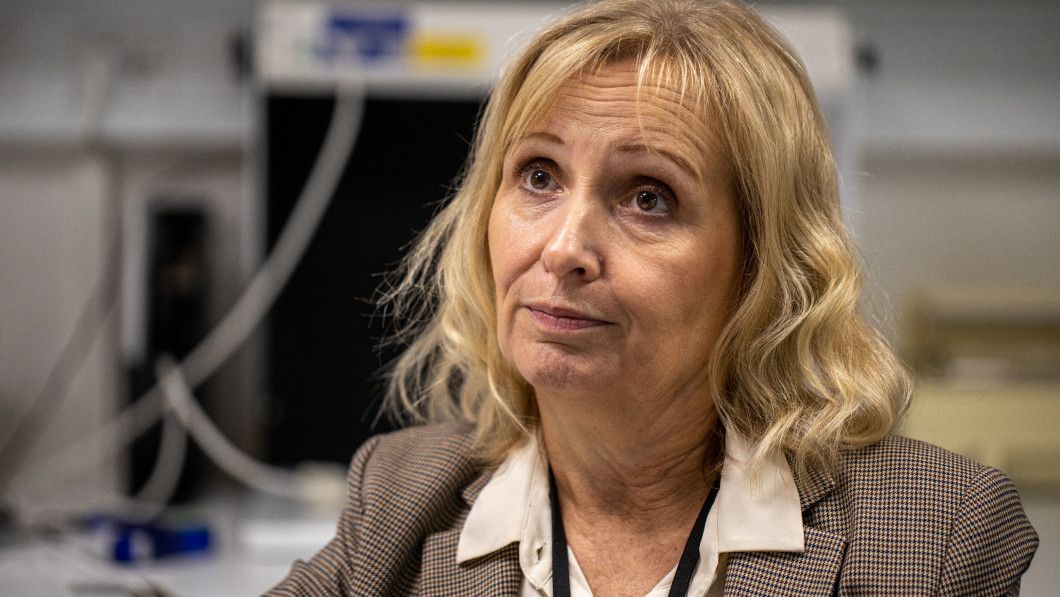 – People take risks when they buy that type of product whether they buy it online, or they take risks and buy on the street.
– Are there examples of Norwegians who have died from this?
– Yes, there is, Saxegaard says to TV 2.
– There may be substances there that make you sick immediately, you can even die from it.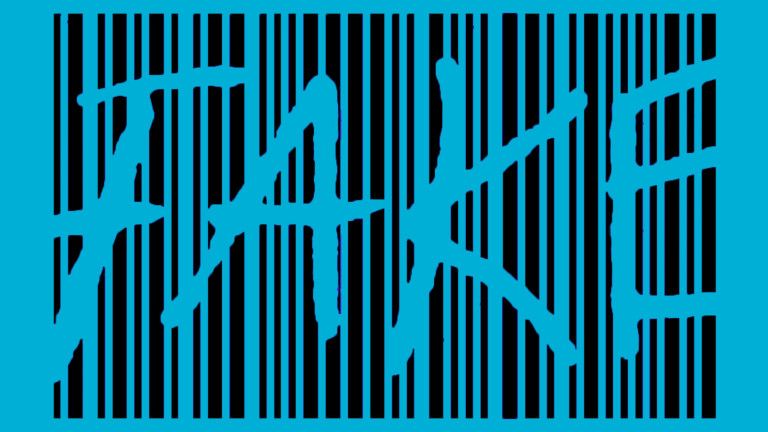 Tip TV 2's journalists here
The Norwegian Medicines Agency believes that Norwegians who order medicines from illegal online stores are naive.
– It may be that you do not get the effect you think at all because it contains nothing. You can also get sick in the long run. That is, if you take a product that you do not know what contains, or that contains something other than what is on the package, and then over time you become sicker, without understanding that the cause is the drug you have taken, says Saxegaard .
– There is a lot of money here in this industry and it is probably what governs people, and not that they risk someone's health. It's sad, says the drug inspector.
Do you have, or do you know anyone who has bought counterfeit medicines? Contact TV 2's journalists.
You can also tip TV 2's journalists encrypted via the Signal app (iOS and Android) on telephone number +4792039515.
These were the details of the news Here they offer TV 2 to make 20 million potentially life-threatening... for this day. We hope that we have succeeded by giving you the full details and information. To follow all our news, you can subscribe to the alerts system or to one of our different systems to provide you with all that is new.

It is also worth noting that the original news has been published and is available at time24.news and the editorial team at AlKhaleej Today has confirmed it and it has been modified, and it may have been completely transferred or quoted from it and you can read and follow this news from its main source.