Thus, China became the leading fintech powerhouse and the richest Chinese...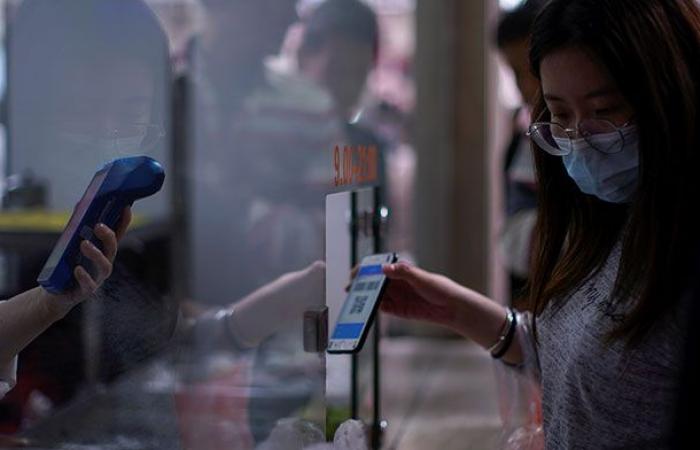 Next week, Chinese fintech company Annette Group is expected to make history, raising at least $ 34.4 billion on the Shanghai and Hong Kong stock exchanges, in what will be the largest IPO ever. Annette, which was set up as a project within Alibaba 16 years ago, will reach a value of $ 313 billion at the opening of trading, higher than some of the largest US banks.
Annette is not the only Chinese fintech company going out for a huge IPO these days. The fintech company Lufax from Shanghai is about to raise $ 2.4 billion in an IPO on the New York Stock Exchange, at a value of about $ 30 billion. These may be small numbers compared to Ant, but it is still the largest IPO of a Chinese company in the US since Alibaba in 2014.
Another Chinese fintech company making final preparations for the IPO is JD Digits, a financial arm of online retail giant JD, which is expected to reach a value of $ 29 billion on the Shanghai Stock Exchange soon. Like Annette, JD Digits and Lufax both offer online platforms for purchasing insurance, loans and various types of investment products.
Colleagues' loans have collapsed
The current wave of issues reflects the power of the Chinese fintech market, which in many ways is currently the most developed and advanced in the world. More than in any other country, Chinese customers have become accustomed to paying via mobile for every product and service, however small, and purchasing financial products on high-speed internet platforms instead of through traditional banks and institutions.
According to a KPMG survey, as of last year, 87% of Chinese connected to the Internet reported consuming Fintech products, the highest rate in the world alongside India. In the UK, for comparison, Fintech's penetration rate was 71% and in the US only 46%. Similar data can also be found among companies, with 61% of Chinese small and medium-sized businesses adopting Fintech products, compared to 23% in the US and 18%. % in the UK.
The success of Chinese fintech came out of tremendous thirst. While the Chinese economy has developed rapidly in recent decades, the large state-owned Chinese banks have remained cumbersome and outdated bureaucratic entities, with infamous customer service. These banks have for many years housed large sectors, such as small businesses and middle-class private customers, that did not always have a documented financial history and could not leave appropriate collateral.
According to World Bank data, as of 2014 only 9.6% of Chinese adult customers had access to credit from financial institutions. This lack of credit has hurt businesses that have sought to expand the volume of activity and also families who wanted to fund university education for children. Chinese customers could not even rely on credit cards, whose penetration into the country has always been low. Into this huge space entered the Internet fintech services.
Chinese fintech has come to solve problems, but along the way it has also created quite a bit. In response to the same shortage of credit, thousands of Chinese websites have sprung up in the past decade operating on the P2P peer-to-peer lending model, in which small investors finance the loan to customers. Because the Chinese stock market is highly regulated by the government and yields are often very low, many Chinese have happily jumped at the chance to invest in peer-to-peer lending sites, which have guaranteed very high interest rates. The funds raised were used to provide loans to customers who were rejected by the banks.
At first everything looked rosy and the Chinese government saw fellow loans as a welcome innovation, until a series of fraud and mismanagement cases left quite a few small Chinese investors with big losses. Some of those investors have even taken to the streets to vent their anger, which has frightened Chinese authorities and caused them to start aggressively intervening in the online lending market. The result has been a mass closure of most active platforms. As of the end of 2019, there were only 343 P2P platforms in China, 90% less than the peak four years earlier.
It is better to buy diapers
The fintech companies that survived the regulatory liquidation also had to make major changes to the business model. Lufax, for example, was originally scheduled to go public on the Hong Kong Stock Exchange as early as 2018, at a much higher value of $ 60 billion. At the time, Lufax relied heavily on peer-to-peer lending.
Following the regulatory tightening, that offering was canceled and the company gradually abandoned the P2P model. Instead of raising money from small investors, Lufax is now relying on marketing loans from banks. A similar change had to be made by Annette Group, which has stopped lending money from its private balance sheet and relies on cooperation with financial institutions.
At the same time, Chinese fintech companies have been refining their models to reduce the risk of lending to the wrong customers. While in the US most of the leading fintech companies grew out of start-ups, with the most famous example being PayPal, in China the fintech giants were built within established e-commerce companies like Alibaba or JD or at internet giants like Tencent, the leading social network operator in China Wicket.
Those companies have mountains of information about customer purchases and their online conduct, from which they predict with impressive accuracy what the risk is that borrowers will go bankrupt. In the past, for example, Annette Group has announced that customers who purchase diapers online, and are therefore perceived as responsible people, will receive a higher credit rating than video game buyers, who are linked to laziness.
Despite the success, the potential of the Chinese fintech market is still huge. In a prospectus submitted by Lufax to the US stock exchange, the company estimated that there is still an unmet demand of $ 7 trillion in credit from small businesses in China each year. For further tightening of regulation that will hurt the companies' thriving businesses.
Towards $ 71.1 billion: IPO
Annette will make Jack Ma even richer
Alibaba founder Jack Ma is already the richest man in China, but on Bloomberg Ma's global list of billionaires he is currently ranked only 17th with a fortune of $ 61.7 billion. The upcoming Annette Group will help Ma jump six places to the top of the list, worth $ 71.1 billion, bypassing three members of the Wharton family, the founder of Walmart, the heiress of the L'Oreal empire, Françoise Batancor Myers, the ex-wife of Amazon founder Mackenzie Scott and also the founder of Oracle LaCry .
Jack Ma, Founder of Alibaba and Ant / Photo: Thibault Camus, Associated Press
Annette Group was formed as an arm within Alibaba, but in 2011 it was split by Ma during a controversial move into a separate company under his control. Ma is still the largest shareholder in Annette and after the IPO should hold 8.8% of the fintech empire.
The huge issuance is expected to be a serious bonanza for the banks that work on it as well. According to reports, the banks involved in the issue in Hong Kong will bring in up to $ 396 million from it. The banks receive 1% of the entire transaction and in addition receive a brokerage fee of 1% of the investors who buy shares. The central banks involved in the offering in Hong Kong, and will cut the fattest coupon, are Citigroup, Morgan Stanley and JPMorgan.
These were the details of the news Thus, China became the leading fintech powerhouse and the richest Chinese... for this day. We hope that we have succeeded by giving you the full details and information. To follow all our news, you can subscribe to the alerts system or to one of our different systems to provide you with all that is new.

It is also worth noting that the original news has been published and is available at news1.news and the editorial team at AlKhaleej Today has confirmed it and it has been modified, and it may have been completely transferred or quoted from it and you can read and follow this news from its main source.