Choosing the Best UAE Islamic Savings Account: Factors to Consider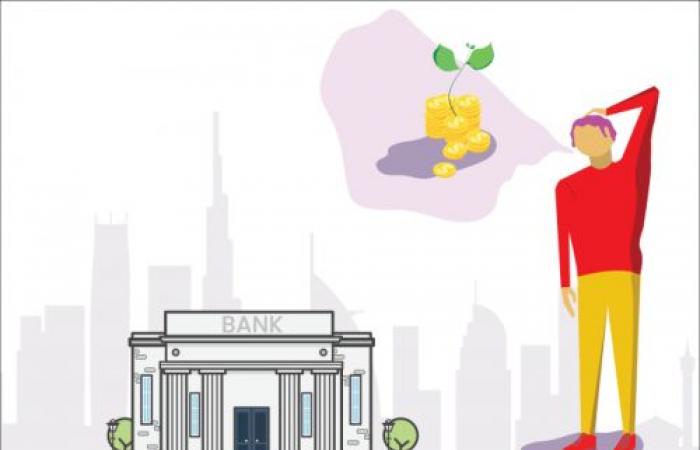 More and more people are choosing Islamic banking accounts due to the availability of diverse value-added products and services. This trend is particularly evident in the UAE with the rise of Shariah-compliant savings accounts. The competitive profit rates offered by UAE banks are considered one of the best incentives for financial growth and wealth management.
To fully comprehend how the savings accounts in UAE works, here is a list of things you must consider before opening your account.
Profit Rate Ratio Distribution
One confusing aspect for people coming from conventional banking institutions is understanding how the profit and loss sharing model works. First, you must understand that the profit rate ratio is based on the "expected profit rate" which could be higher for one month and lower for another. Most banks however publish historical profit rates on their websites, which clues you in on how the bank investments are performing.
Minimum Balance Requirements
Most Islamic savings accounts in the UAE allow you to open your account with Dhs. 3,000 to 5,000. Keeping this same amount in the account however is often not possible for many, which incurs fees. Yet all is not lost as Islamic banks also offer value-added products where the minimum monthly balance criteria is removed when you link other products like saving investment accounts.
Comparison of Bank Offerings
The UAE is notorious for unbelievable deals and offerings and banks are no exception. Here are some of the top Islamic savings accounts in the UAE that offer the maximum rewards.
First Abu Dhabi Bank
A bank that always gives more value to all their accounts. The Islamic Savings Account offers new account holders a 5% profit rate per year that is paid out every month. Your account Also comes with a host of features like a free Islamic MasterCard debit card that could give you access to airport lounges and exclusive deals and points.
Dubai Islamic Bank
If you constantly face cash shortages then perhaps DIB's Al Islami Savings Account is one of the best. You get the salary in advance to overcome any emergencies. To open the world of Islamic finance for beginners, minors are also allowed to open this account. This makes it a good choice to train your kids early on about wealth management and financial growth.
Abu Dhabi Islamic Bank
The Ghina Savings Account boasts of making a lucky account holder a millionaire. With this account, you stand a chance to win Dhs. 3 million alongside other luxurious prizes. The initial balance amount however is steep. You need to fork over Dhs. 20,000, but the account is Shariah-compliant.
Conclusion:
The Islamic banking system works similarly to traditional banks. With no hidden fees or charges and a transparent banking system. The only major difference is that it offers a better alternative to interest-based products.