General / Saudi Aramco foreseeing the future of technology and bringing...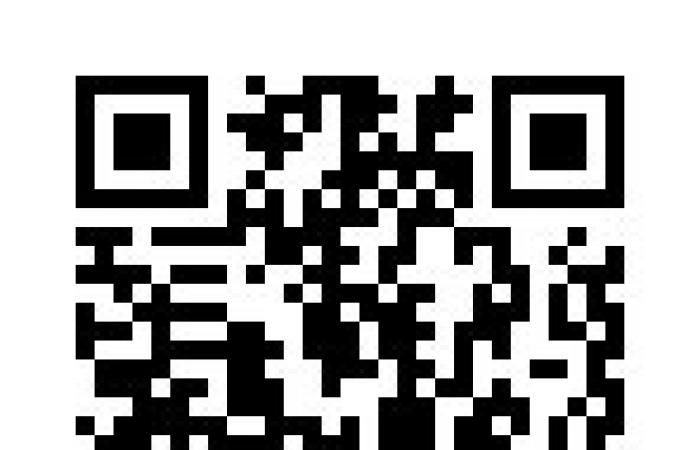 Dhahran 04 Rabi` Al-Awal 1442 AH corresponding to October 21, 2020 AD SPA
Saudi Aramco participates with platinum sponsorship in the work of the World Summit on Artificial Intelligence, which is held under the patronage of His Royal Highness Prince Mohammed bin Salman bin Abdulaziz Al Saud, Crown Prince, Deputy Prime Minister and Minister of Defense – may God protect him – from 21 to 22 October this year under the slogan: Artificial intelligence for the good of all humanity. "
"Saudi Aramco continues its progress in the field of digital transformation, in which data and digital infrastructure constitute the cornerstone," said Ahmed bin Abdulrahman Al-Saadi, Senior Vice President of Technical Services at Saudi Aramco, who is participating in the summit's work through a panel discussion entitled (Building an Energy System Driven by Artificial Intelligence). In it, therefore, I laid three pillars on which the artificial intelligence system is based, namely: data, infrastructure, technology and capacity building.
Al-Saadi stressed that Saudi Aramco is seeking to quadruple its data storage capacity by 2025 AD to reach 400 petabytes, as a result of the deployment of more than 100,000 smart devices and Internet of Things devices, virtual reality solutions, cybersecurity operations, and data analysis, noting that The company has invested in establishing a world-class scalable data center, and at the same time plans to double its capacity from 9 megawatts to 17 megawatts by 2030, and the company's computing infrastructure will quadruple.
In this regard, the crude oil and gas sector is not isolated from the rapid technical progress, in fact, for a long time, it has been one of the most developed sectors in terms of making a paradigm shift in the workplace. From remotely operated drilling rigs, to leak detection drones and underwater robots, to 4D modeling of aquifers, the adoption of Fourth Industrial Revolution technologies unleashed new resources and competencies at various stages of the value chain.
In the field of enhancing the programs and initiatives of this digital revolution, Saudi Aramco has invested in more than 15 start-up companies that focus on artificial intelligence and machine learning, both locally and internationally. Emphasis is also placed on capacity building and talent development to take full advantage of digitization. The company has already started several programs, including master's degrees hosted by the King Abdullah University of Science and Technology, the Georgia Institute of Technology in the United States of America, and IE University in Spain.
To expand the digital revolution projects, Saudi Aramco established the Center for the Fourth Industrial Revolution, which extends over an area of ​​more than 2,500 square meters dedicated to the future of energy. The center is set up for exploration, prototyping and conducting experiments before the mass launch phase, and includes video wall screens of 270 meters with points of light of more than 109 million points of light, divided into groups and multiple areas, including a huge curved video screen for the artificial intelligence wing, which is displayed on it Over 20 operational solutions.
Aramco has paid attention to artificial intelligence applications, where artificial intelligence contributes to creating significant economic value in the crude oil and gas business, for example, in the Khurais field, the company was able to reduce total energy consumption by 18%, reduce maintenance costs by 30% and reduce inspection times by about 40%.
Saudi Aramco has also developed an innovative approach to integrate various digital solutions, including what is known as digital twinning, "a virtual digital copy of a physical asset or product" as well as energy density as, among other solutions based on artificial intelligence.
In terms of supply chain management, the company has developed an online marketplace platform, which uses advanced machine learning techniques to provide fast and accurate data on suppliers and commodities, and provide detailed analysis of spending. In parallel, work is underway to develop an "algorithm" computer system.
To monitor materials during transportation and help improve on-time delivery.
Artificial intelligence technologies provide a great scope for enhancing safety in the workings of the crude oil and gas sector, and with regard to project safety, Saudi Aramco Energy Projects has worked with Foghorn, one of the pioneering companies that invest in artificial intelligence systems, to develop a new solution to monitor, discover and provide forecasts of violations. Worker-committed safety, using advanced digital image processing technology, providing virtual, proactive and real-time solutions for safety compliance.
Saudi Aramco also has a firm belief in the key role of artificial intelligence to achieve sustainability. Therefore, it developed a computer system that predicts the need to burn gas in burners and reduce it. By applying this tool, the burning intensity in the company remains less than 1% of its gas production, which he praised
With the World Economic Forum, where the company has also developed a solution to reduce greenhouse gas emissions by monitoring those emissions from more than 2,000 sources in all of the company's operational facilities.These tools measure the performance of each facility throughout the company to identify opportunities to reduce gas flaring in burners, as well as
Emissions.
// Follow //
00:39 PM
0263
General / Saudi Aramco anticipates the future of technology and creates a digital transformation in the performance of its business / first and last addition
Saudi Aramco is currently looking to use data from satellites in low Earth orbit, along with advanced data analysis tools to monitor emissions and further reduce them, and the company is exploring technologies that can extract and separate carbon from the atmosphere or convert carbon dioxide into valuable products or drive. Creating solutions that make a paradigm shift that can reduce emissions from transportation or convert crude oil directly into chemicals or hydrogen as the preferred energy source in the future.
Since Saudi Aramco is the largest integrated energy company in the world, sustainability is part of its long-term vision, and while the demand for energy continues to grow, the company continues to maintain its efficiency and competitiveness to ensure the provision of future energy while at the same time limiting the impact of its business on The environment. Therefore, the company is proud that the carbon intensity of its crude oil production makes it among the lowest compared to the major international oil companies, and it seeks to go beyond that to a further goal.
In the field of integrated smart city systems, Saudi Aramco is making use of the Internet of Things technology and advanced analytics to create "smart cities" in the company's residential neighborhoods, and the matter is no longer just a future outlook, but is rapidly transforming into a tangible reality, as its project is called "Integrated Smart City Systems" "
For example, it will cover the company's residential neighborhoods in Dhahran, Ras Tanura, Udhailiyah and Abqaiq. The project will include, depending on smart sensors and artificial intelligence technology, "smart" street lighting, smart parking, "smart" water and electricity meters, and integrated transport modes.
The company's goal is to conserve water, save energy, and improve the quality of life in Saudi Aramco's residential neighborhoods.
In geological analysis, geologists in the Saudi Aramco Exploration and Production sector use artificial intelligence technology to analyze seismic data, and to identify ideal locations that can reduce drilling risks. Genetic algorithms are used to help understand and classify the properties of rocks
This reduces uncertainties and allows accurate and effective identification of reservoir characteristics. In this regard, "SpaceRack", which is a self-guided submarine operating under water, has made a quantum leap in the seismic data collection sector, especially in locations that present difficulties under the water.
The Saudi Aramco Gas Plant in Uthmaniyah is a leading manufacturing facility in the technologies of the Fourth Industrial Revolution, as it is the first plant in the crude oil and gas sector to receive praise from the World Economic Forum for its ability to provide work methods characterized by higher levels of efficiency.
Safety and preservation of the environment, and some technologies include robots, drones, underwater robots, ground robots in emergency response and examination, obtaining direct data, improving diagnostics, enhancing safety, and reducing maintenance costs.
Wearable technologies, while the digital helmet provides technicians in the field with information, enabling them to communicate and collaborate directly, and technicians can also broadcast what they see directly to engineers who can safely guide technicians through augmented reality technology.
As for asset performance management, it is a technique concerned with the physical laboratory assets such as safety, health, reliability, safety, and the strategy to improve the reliability and safety of working assets.
On the advanced analytics side, Aramco uses this technology, predictive analytics to apply algorithms to asset data that effectively detect anomalies, monitor performance decline and notify users of potential problems.
As part of the successes of applying synthetic technology in Saudi Aramco, it was announced on September 41 that the Khurais facility had been registered in the global list of "industrial beacons" in applying the techniques of the Fourth Industrial Revolution, making it the second facility of the company after the gas plant in Othmaniyah, which was listed in January 2019 Which joins this list recognized by the World Economic Forum, and includes the world's leading manufacturing facilities, which means that Saudi Aramco is one of only nine companies represented on the list by more than one facility – it is also the only major energy company on the list.
And in Khurais, one of Saudi Aramco's largest crude oil fields, it used the latest artificial intelligence technology by deploying 40,000 sensors, covering more than 500 oil wells located within a huge surface area. These devices predict the behavior of wells allowing for timely actions to be taken to control and improve production.
The company continues its path of digital transformation, as it is also investing in upgrading its cybersecurity capabilities, and has developed its internal machine learning platform to expand the governance framework, quickly identify risks, raise the level of protection, and accelerate screening and detection capabilities.
With the application of the remote work mechanism due to the emerging corona virus pandemic, for example, the company has developed a model that will predict whether the attempt to enter the network is made by a trusted or suspicious user as the company's security operations center is alerted, and this helps to amend the policy Company internal and behavior management programs to educate its user base on safe remote work practices.
// is over //
00:39 PM
0264
These were the details of the news General / Saudi Aramco foreseeing the future of technology and bringing... for this day. We hope that we have succeeded by giving you the full details and information. To follow all our news, you can subscribe to the alerts system or to one of our different systems to provide you with all that is new.

It is also worth noting that the original news has been published and is available at saudi24news and the editorial team at AlKhaleej Today has confirmed it and it has been modified, and it may have been completely transferred or quoted from it and you can read and follow this news from its main source.