Thank you for your reading and interest in the news Coronavirus: the student translators battling Middle East misinformation and now with details
Hind Al Soulia - Riyadh - Some of the conspiracy theories Hosam Shibly comes across make him laugh – like the one aired by an Iraqi TV channel that claimed Covid-19 is unable to spread in Iraq – "as if the virus differentiates between people or lands!"
Others, including a newspaper article claiming the United States took responsibility for creating the virus, fill him with fear. "False news… is no less dangerous than the virus itself and puts everyone we love in big danger, so the team worked to refute this non science-based information and replace it with credible scientific facts," the 23-year-old medical student says.
He is one of 15 student translators across the Middle East taking part in a campaign run by the Iraqi-led nonprofit Ideas Beyond Borders to make accurate information on Covid-19 available in Arabic.
The organisation challenges authoritarian and extremist narratives by facilitating access to knowledge in the Arab world through translation projects. So far, they have translated more than 11 million words from books and Wikipedia articles on subjects including science, civil rights, religious diversity and conspiracy theories into Arabic.
The new coronavirus has presented IBB with a fresh challenge, as controversial cures and blame theories hurtle round social media space faster than fact-checkers can refute them.
Conditions fuelling the spread of misinformation
Founder Faisal Saeed Al Mutar believes common difficulties faced by many countries across the Middle East give the rumour mill traction. "In general, conspiracy theories flourish in the Arab world because so many Arab countries are facing conditions that spur feelings of uncertainty and a lack of control."
A writer and activist, Mr Al Mutar, 28, grew up in the culture of misinformation that permeated Saddam Hussein's Iraq in the 1990s. He left in 2009 after his work made him a target for Al Qaeda attacks and was admitted to the US as a refugee four years later, where he launched IBB in 2017.
"MENA-region youth are already facing crippling levels of unemployment, humanitarian disaster and education systems created by authoritarian regimes to limit critical thinking; when you pair this with forecasted macroeconomic collapse and dilapidated healthcare systems unable to cope with Covid-19's fallout, you get a vulnerable general public eager for answers wherever they find them," Mr Al Mutar adds.
Despite being the fourth most-common language among internet users, only 0.6 per cent of online content is available in Arabic, an imbalance Mr Al Mutar aims to redress. Videos created by the team on the new coronavirus have drawn 5.5 million views, among them 'Top 10 myths and conspiracies about Covid-19', 'How to protect yourself from Covid-19' and 'There is no bio warfare'.
The students, who work for IBB on a volunteer basis, have also translated 29 public health articles from sources including the US Centres for Disease Control and Prevention as part of its new Covid-19 disinformation campaign.
Raghad Al Katlabi, a medical student at the University of Damascus and an IBB translator, noted the panic spreading among friends as conspiracy theories circulated. "I try to keep an open mind and encourage people to develop their own mindset with regards to the virus. Freedom of speech is important," the 24-year-old says.
But she worries that misinformation can have more influence than expert advice, which could pose a serious risk for people seeking medical expertise. "They believe this kind of stuff more than anything the doctors might say."
In times of crisis, people can become more susceptible to fake news messaging, says Irene Pasquetto, a postdoctoral research fellow at the Shorenstein Centre on Media, Politics and Public Policy at the Harvard Kennedy School. "First they were scared, now they are angry. People share misinformation to channel fragilities and anger," she told The National.
Recent weeks have brought an intensification of partisan false news. "While at the beginning of the pandemic we observed mostly science-related false news (due to the confusing messaging from institutions, among other things), now misinformation is clearly turning into disinformation," Ms Pasquetto added.
Catastrophic consequences in countries ill-equipped to cope
Working in the ER at Tishreen University Hospital in Latakia, Syria, Bashar Ghalyouni says the "ridiculous rumours and false information" he hears every day from patients and family members pose a particular threat in countries affected by conflict.
"I cannot stress enough the importance of awareness in a region with a fragile medical system that's barely holding on after years of war and devastation," says Mr Ghalyouni, who works as an IBB translator between hospital shifts.
Aid agencies have repeatedly warned of the catastrophic consequences the pandemic could have in countries with weakened health infrastructure, such as Syria, Libya and Yemen.
One rumour that caused Mr Ghalyouni particular concern has "spread like wildfire" and refers to a Chinese delegation that recently visited Syria. "It says they transmitted the virus to the country so now the peak is behind us and we're fine. I think it's the most dangerous rumour because it gives people false hope and a reason to ignore the lockdown instructions and medical advice at this sensitive moment."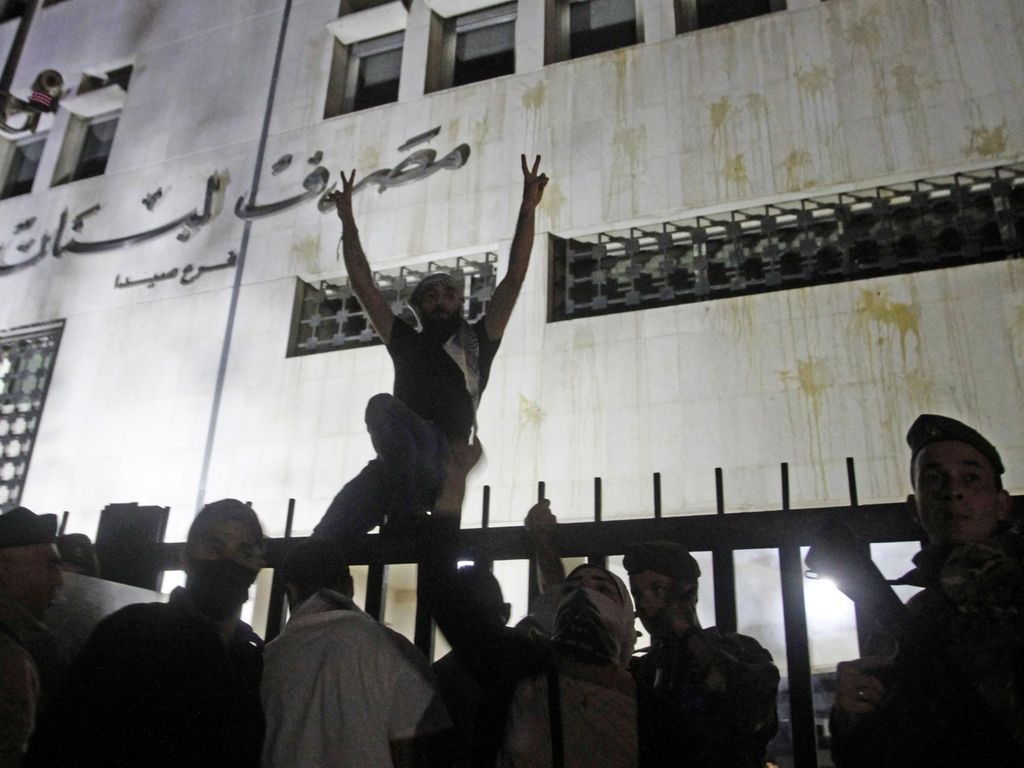 The past week has seen pushback against lockdowns in several countries, including Lebanon and the US, where disinformation and conspiracy theories are fanning protests against restrictions needed to protect public health.
Photos from a rally in Washington, US showed one man carrying a sign saying "No to 5G!" in a likely reference to the conspiracy theory that the 5G wireless network is linked to the pandemic.
In some Middle East countries, including Iraq and Lebanon, rumours rooted in religious and political views are encouraging people to resist social distancing measures as the economic impact of the lockdowns deepens.
"Some people think a global pandemic wouldn't affect them because they are religious enough or they are protected for following the right faith. Others think it is a sign of the rage of God and contradictory theories (say) it is a punishment for people for not being religious enough," says Abdullah Arafa, 25, a senior-year medical student at Tanta University in Egypt and a chief editor on the IBB team.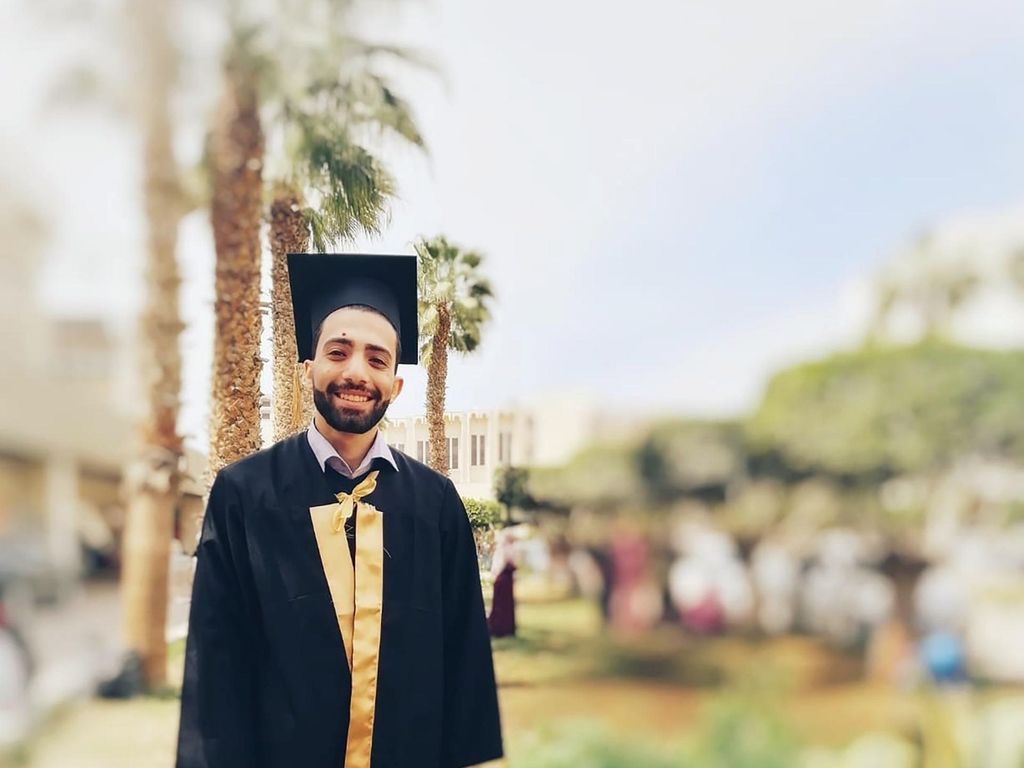 Others are also working to refute fake news and highlight the facts. In Iraq, videos and photos purporting to show people out in cities under curfew have been shared on social media. But a closer examination of the footage shows that it predates the lockdown, says Bahar Jasim, spokesperson at Tech 4 Peace.
Pushing back against the flood of fake news
The organisation, which was set up in 2016 to expose false narratives and propaganda circulated by ISIS, says disinformation is rife in Iraq. Among other things, it has been used to falsely accuse people of being members of the extremist group and to undermine demonstrations.
Now, the team of more than 200 volunteers across Iraq is focusing on the fake news buzzing around Covid-19. "Sometimes it's in order to encourage people to go out so authorities can't control them… other times it's just people bored at home, but these pages have thousands of likes and with a single video post they can reach a lot of people," Mr Jasim said.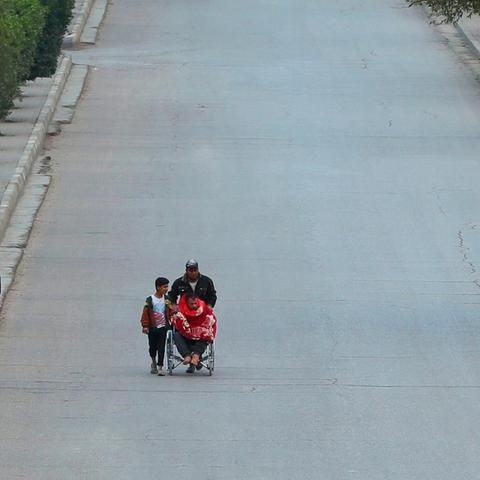 The pandemic has also prompted a surge in state-sponsored disinformation and a simultaneous spike in censorship as governments cite fake news as a reason to clamp down on free expression.
Last month, Russia was accused by the EU of pursuing a "significant disinformation campaign" to subvert the coronavirus response in the West, including amplifying Iranian accusations that the virus was a US biological weapon.
A briefing paper on Covid-19 disinformation by the Institute for Strategic Dialogue (ISD) examines some of the conspiracy narratives that are "proliferating on social media platforms bolstered by the state-sponsored blame game playing out between propaganda machineries."
It points to the scope for exploitation by extremist movements and hate groups, which are using online platforms to spread messages that blame migrants, refugees, Jews, Muslims and other groups. This includes efforts to "mobilise violence and harm against them as targets."
Anti-Chinese rhetoric has also been rife, with a spike in racist incidents around the world. Mr Arafa has seen this play out on campus in Egypt. "Some people in my university started to shy away from Malaysian students (mistaking them for being Chinese) and a Malaysian friend told me it's been very hard for him to take a taxi because the drivers won't stop for him."
The anger stirred up by this messaging makes the job of sharing accurate information more challenging for IBB. "Fear makes people vulnerable to all sorts of misinformation and conspiracy theories, making it hard to think rationally," Mr Arafa says.
"It is easier to deceive people than to tell them they have been deceived."
Updated: April 29, 2020 07:05 AM
These were the details of the news Coronavirus: the student translators battling Middle East misinformation for this day. We hope that we have succeeded by giving you the full details and information. To follow all our news, you can subscribe to the alerts system or to one of our different systems to provide you with all that is new.

It is also worth noting that the original news has been published and is available at The National and the editorial team at AlKhaleej Today has confirmed it and it has been modified, and it may have been completely transferred or quoted from it and you can read and follow this news from its main source.