Coronavirus: in Quebec, homeless under curfew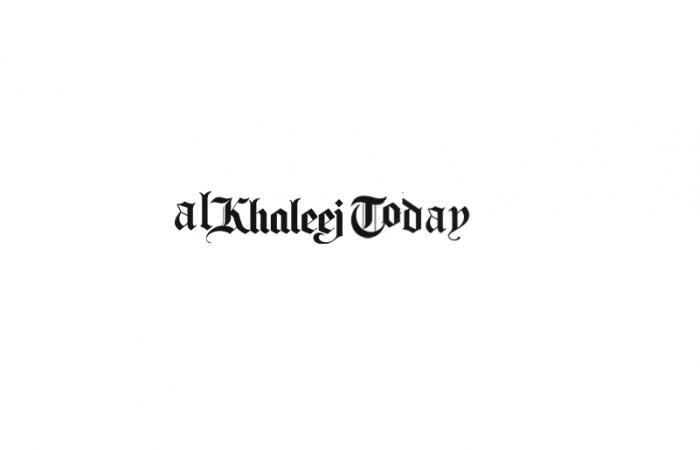 The curfew fell for two hours and a small scene, officially prohibited, is played out. Adam lights a cigarette and laughs, trying not to burn his hair, which hides part of his face. A couple tease each other, him with his cane like in a Charlie Chaplin movie. A woman with a panda print on her overalls crosses the silent night, soliloquizing. It's snowing.
In Quebec, the forecourt of Saint-Roch church is a bit like Parc Émilie-Gamelin is in Montreal. A place of gatherings and dramas, a social club for those who suffocate between four walls, sometimes a finger of the honor to the gentrification of the lower town.
Late Tuesday evening, a handful of men and women gathered near the church doors. In an alcove to escape the curfew.
While walking on Saint-Joseph Street, a little before 8 p.m., the street worker Gwenola Leroux explains that street workers tend to walk slowly. You should not be in a hurry to do your job. Neither paternalistic, nor cautious in the winter, nor impatient to obtain results. "We sow the seed, we set the table, but we never serve the meal and we never eat the fruit", summarizes his colleague Nicolas Houde, team leader at the Clinical and Accommodation Program (PECH) and street worker in Quebec from 2006 to 2018.
In the church square, a man walks up with a cigarette and information about Nikola Tesla. A young woman sits down, launches her name and her diagnosis: "ADHD, BPD and speech disorder". "The 30 [décembre], I did this to myself, "she said, pulling the sleeve of her sweater. On his forearm, traces of self-harm. She crushes her cigarette. It's six to eight and we have to go home. She leaves as quickly as she arrived.
At the top of the stairs, Adam strums his guitar and talks to Gwenola Leroux. Two policemen, in their car for about twenty minutes, shine the headlights on him. They get out of the vehicle at 8:02 pm Curfew. A group grabs something to eat from the "Frigo Partage". The others disappear. For the first time in 15 years, Nicolas observes the square of the empty church.
The violence of the pandemic
It is too early to learn from the curfew or to come forward with explanations, but already, "what we have been told is that in the shelters, there were a little less. people than usual and fewer people in the street too, "says Gwenola Leroux. "It makes you think that visible homelessness has become less visible," she adds.
The policeman landed on the square asks the same question. " Where are they ? He asks, looking around. A group passes; his colleague reminds them of the curfew. The two policemen leave the place. Adam later reproached them for having made a show of force. "They flexent their muscles. They want the message to happen, "he said, shrugging his shoulders.
Street work is a work of nuance, patience and balance. It commands to get in touch with people "at odds" with the system and its services – not always adapted, not sufficiently accessible and sometimes traumatic for people in the street, explains Nicolas Houde. It is the realm of "between two chairs", he illustrates. "The person wants mental health care, but they are told to treat their addiction. When she wants to treat her addiction, she is told that she is not mentally stable enough. "
To tell someone: you have to stay locked up from 8 p.m. to 5 a.m., when he does not have access to a home, it still reminds him that he does not have access to that.
He points out that support for people experiencing homelessness rests almost entirely on the shoulders of community organizations. "The network does not take responsibility for it", he laments.
COVID-19 in April led the health system to take a "step" by setting up a designated convalescence center for homeless people. "It took the idea that they become a potential risk of outbreaks, that they become a vector," says the specialist educator.
The pandemic has completely shaken up the "survival system" of people living on the streets, notes Gwenola Leroux. Overnight, impossible to beg, to pay for anything with cash. "It was quite violent for them, their way of life was taken away from them," she says.
The curfew brought further shock. " [La décision d'imposer un couvre-feu], it makes sense. But it has an impact on a parallel life, to which we do not want to pay too much attention or on which the impact is poorly measured, "laments Nicolas Houde. "To tell someone: you have to stay locked up from 8 pm to 5 am, when he does not have access to a home, it still reminds him that he does not have access to that", adds his colleague.
On the forecourt of the church, the police limited themselves to asking those who defied the curfew "not to pass" in front of them. They close their eyes to small gatherings; Quebec tolerates shelters where social distancing is nothing more than a utopia.
A bed, if possible
In a room at the Lauberivière refuge, dozens of people – especially men – crowd together before having access to beds for the night. Nicolas Houde breathes a sigh of relief. Miraculously, COVID did not cause the devastation that Montreal's homeless community is experiencing here. For this, Quebec does not intend to vaccinate people experiencing homelessness or street workers as a priority, as will be done in the metropolis.
Sébastien, a blue toque on his head, stops under the snow. He says he has lived on the streets intermittently since he was 18. He has 36 today. Since the entry into force of the curfew, he feels above all "more watché By the police. It is around 9 p.m. and he is approaching Lauberivière, where he hopes to get a bed. "If it overflows here, where do you want us to go?" " he asks. "The curfew looks like it's to discipline the homeless. There aren't many people outside at 3 a.m., apart from the homeless. "
Beside him, Jacques, alias Vital, drags more stories than he carries bags. "My grandmother was a neurosurgeon and she had 26 children," he says. Vital is the name given to him by his Finnish father, he adds, before talking about the time he rubbed shoulders with Claudia Schiffer and Naomi Campbell as a model for Calvin Klein. "If they take me, I'll go. Otherwise I'll go elsewhere, "he said before heading for the refuge.
That evening, like all the others since the beginning of December, Lauberivière did not "overflow", notes its general manager, Éric Boulay. "In the past, it always went down in December, because the old quarrels were settled for the holidays. But there, there are no gatherings, so we do not understand why. I'm not able to explain it to myself, "he admits.
The worker Véronique Coulombe, from the Dauphine house, however, observed an increase in requests for accommodation in this resource, which helps street youth. "We have more traffic. But apart from that, I don't have one "to date" that has stuck a ticket. We […] fingers crossed, "she said.
The paradise of psychoses
Three hours after the curfew, Marc-André pushes his grocery cart towards Boulevard Charest. He will not go to Lauberivière tonight. For some homeless people, it's "more shocking to sleep with 39 guys and take a shared shower" than to spend the night in the street, says Nicolas Houde. Women are more likely to accept "things" like sexual bartering in order to be able to sleep warm, he notes.
In the alcove of Saint-Roch church, Adam describes the refuges as "paradise for psychoses". He imitates a person in imaginary conversation with Batman. "It doesn't tempt me too much to go there. The only other place is here, "he says of the church. His plan for the night? It will be "really creative and exploratory", he assures us. He will find a place to 'have peace, a little warmth, and no one next to [moi] who talks to Batman ".
With Isabelle Porter
These were the details of the news Coronavirus: in Quebec, homeless under curfew for this day. We hope that we have succeeded by giving you the full details and information. To follow all our news, you can subscribe to the alerts system or to one of our different systems to provide you with all that is new.

It is also worth noting that the original news has been published and is available at en24 news and the editorial team at AlKhaleej Today has confirmed it and it has been modified, and it may have been completely transferred or quoted from it and you can read and follow this news from its main source.