American Victory: The stormy dances of some politicians, tweeters and leftists over the metaphorical blood of Donald Trump are unnecessary. If we were to examine the Trump In a moral or human index, it is clear that man does not deserve to be in charge of anything, certainly not the most powerful power in the world. But we are Israelis, so there is no choice: we need to separate his sickening personality from the fact that he did some important things for us. No, I do not mean the annexation of Zatzokal nor the affair with the settlers led by Ambassador David Friedman. One does not have to be as pathetic as Boaz Bismuth to understand the Iranian issue, the security issue, the presentation of the "Plan of the Century", the assassination of Qassem Suleimani and the "Abraham Agreements" This has made a significant contribution to the security and prosperity of the State of Israel. Sometimes you can just say thank you. It's free.
The lamentations and sobs of the right and its spokesmen on the fresh grave of Trump's second term may or may not be justified. We will never know which Trump would have run for a second term. Would he strive with all his might for an agreement with Iran to win the Nobel Prize, or would he pursue a policy of "maximum pressure" to overthrow the ayatollahs? There is no knowing.
Ali Khamenei at the funeral of Qassem Suleimani (Photo: Reuters)
One thing is for sure: all those who eulogize America are rattling in the kettle. All those who state that the impressive support for Trump proves that "Trump is America" ​​do not know America. The best way to explain to them what America is is to ask them when was the last time they took out a visa, bought an expensive ticket, flew 12 hours, went through the long queue for immigration and managed the yellow cab to get to Birmingham in Alabama or Omaha in Nebraska. Spoiler: Never. Tens of millions of tourists, including quite a few Israelis, flock to New York, Boston, Chicago, Los Angeles, and San Francisco. This is America that the world knows, this is America that the world cherishes, this is America that leads the free world, this is America that the world adores. That is, he admired until Trump arrived.
The whole family together at home? This is an opportunity to enjoy and take advantage of family time
What's more: Captain America Donald Trump won the presidency four years ago, even though he received 3 million fewer votes than Hillary Clinton, one of the weakest candidates the Democratic Party has ever fielded. This year he received about 5 million fewer votes than Joe Biden, who will celebrate 80 in two years. What happened in America last week was not a victory for Biden, but a sweeping defeat for Trump. The one who will uproot Trump from the White House is America.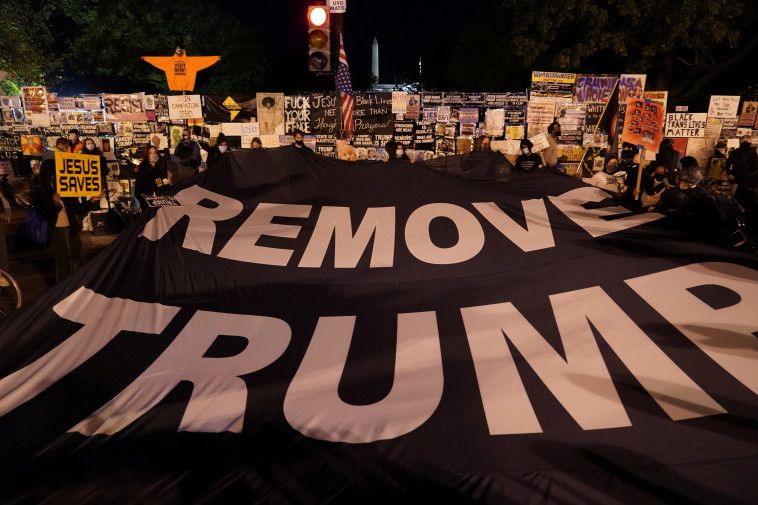 Performance against Donald Trump in front of the White House (Photo: REUTERS / Erin Scott)
And the strange argument that without the Corona Trump would have been a winner would not hold water. The Corona was Trump's Vietnam War. The supreme, ultimate test of the leader. To defeat the corona it is not enough to make fiery speeches and promise to build a wall ("that the Mexicans will fund") and not keep it. To win the corona, one has to be a leader with vision, with responsibility, with performance, with leadership ability. All that Trump was not. His criminal treatment of the plague, which has already killed more than a quarter of a million Americans, is a disgraceful failure and cannot be separated from the priesthood itself.
Let's move on to Biden. Is he really a devoted true friend of Israel, as everyone who has been exposed to him says, or someone who is going to spoil the wild revelry of Netanyahu and the right with a rough footing and restore the old order? The answer is both. And the situation is complex.
Joe Biden accepts the Democratic presidential nomination. Photo: Reuters
In terms established here for generations, Biden is one of Israel's most devoted, veteran, consistent and loving fans. His voting record is perfect. More than once he defined himself as "Zionist." He is committed to Israel, his love for her is natural, unforced, he truly thinks we are the right side and that the United States of America should always stand there, give us a shoulder, open an umbrella for us, provide us with everything we need to ensure our security and future.

Benjamin Netanyahu and Joe Biden (Photo: Reuters)
Until the rise of Donald Trump in the skies of the Middle East, it was impossible to pray for someone better than Biden. All American, Democratic and Republican governments have pursued the same clear policy: generous aid to Israel, a political umbrella for Israel, a security, military and economic alliance with Israel, but also a cautionary note: a total commitment to a two-state solution, non-recognition of settlements, definition of the Green Line The recognition of Jerusalem as the capital of Israel is due to the fact that the east of the city also belongs to it (no American has a problem with the west of the city). It seems that this has always been the case, and it will be so.
But then Trump arrived, and with a fly kick smashed it all. Appointed an extremist settler for the ambassador, moved the embassy to Jerusalem, recognized sovereignty in the Golan Heights, deleted the Palestinians, stopped funding for UNRWA, stopped funding for the PA, and more is at hand. It made the right very happy, it danced the settlers, but everyone who stopped A moment to think, he knew that as it came, so it would go. When? When Trump finishes his job. So Donald Trump's defeat is completely the settlers' defeat.
In the Trump reality, a new equation has been created with completely different variables. Suddenly an American president of the type of Clinton, of George W. Bush (Jr.), of Biden, is no longer considered a fan of Israel just because he will strive for the implementation of a two-state solution. Suddenly, a president who does not send a presidential greeting to Yossi Dagan in honor of his niece's alliance is considered hostile. Suddenly, those who did not swear in the resurrection of Itamar III were considered oppressors. We developed a healthy appetite during the Trump era, we devoured and our grandfather as if there is no tomorrow, but then tomorrow came. That is, yesterday, when Biden broke through the electoral barrier and was announced president-elect. We're in a hangover now.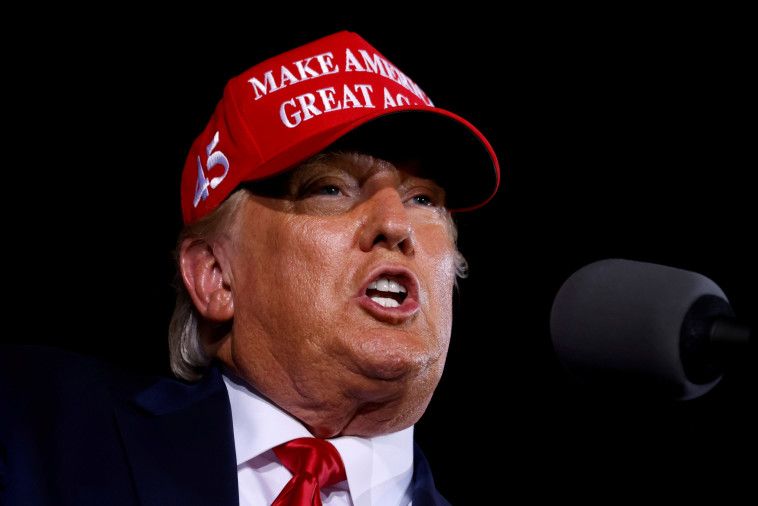 Trump (Photo: REUTERS / Carlos Barria)
With all due respect to the settlements, the Iranian issue is a little more existential. In this area, the story is even more complex. Trump provided the goods in terms of pressure on Tehran, and hugely. On the other hand, Iran is much closer today to a nuclear bomb than it was on its last day in the role of the "tyrant" Obama. The nuclear deal was not perfect, it had gaps and holes, but it provided the world and us with complete silence from an Iranian nuclear for ten to 12 years. The US withdrawal from the agreement allowed the Iranians to violate their share as well (and rightly so) and get very close to the bomb.
Would Trump have continued in his second term what he did in the first? No one knows. In my opinion, neither does Trump. In our security and intelligence system, not everyone has slept peacefully for the past four years. This unpredictable, fickle and bizarre president was able to do anything: keep up the pressure on the Iranians, but also lose interest in the whole story. What would he do if the Iranians decided to openly break into the nucleus, a decision that has been on Khamenei's desk for a long time? Was there an attack? How exactly would he attack Iran? Like attacking North Korea? In short, a mystery. Trump's warfare against Iran has not yet proven itself and it is unknown whether it would prove itself in the second term or become a terrible strategic catastrophe for us.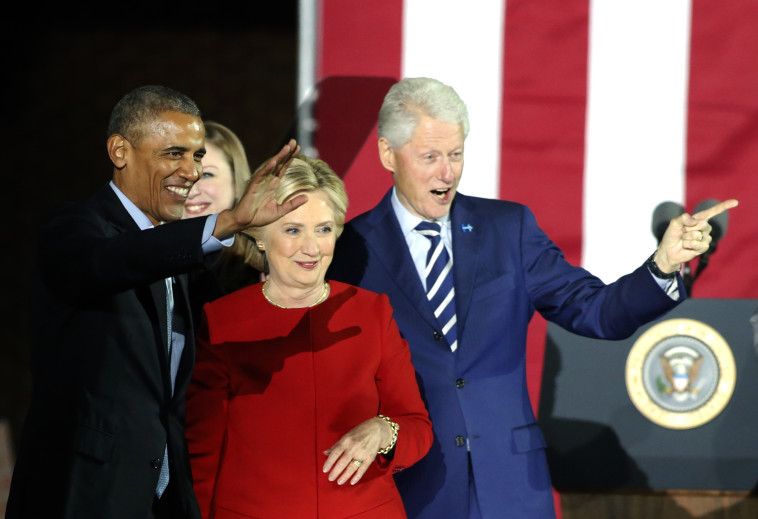 Bill and Hillary Clinton and Barack Obama (Photo: AFP)
And in them? It is estimated that he will strive to resume negotiations with Iran. By the way, Trump also announced that he will conduct negotiations with Iran after the election. It is estimated that Biden will agree to gestures in front of Tehran to improve the atmosphere. It will strive for an improved nuclear deal. Hopefully we have enough leverage and enough influence in Washington for Biden's agreement to be better and better than Obama's agreement. We should pray that Netanyahu (if he is indeed the prime minister) will take care not to repeat the fatal mistake he made with Obama – not to become an enemy of the White House and not to stick a finger in the president's eye, so that he "stays in the room" negotiating with Iran.
And finally: Biden is not Obama. He's not as liberal as Obama and he's not as physical as Obama. Biden, as an Israeli who knows him well told me, went on to beat all of his difficult childhood in Delaware. He's not a sucker. If Obama is Yossi Beilin, Biden is Yitzhak Rabin of the Democratic Party. He has been friends with Netanyahu for a generation, he knows Israel very well, he loves Israel and should be helped to help Israel, instead of fighting with him.
These were the details of the news Not Biden's Victory – Trump's Defeat Ben Caspit's commentary for this day. We hope that we have succeeded by giving you the full details and information. To follow all our news, you can subscribe to the alerts system or to one of our different systems to provide you with all that is new.

It is also worth noting that the original news has been published and is available at news1.news and the editorial team at AlKhaleej Today has confirmed it and it has been modified, and it may have been completely transferred or quoted from it and you can read and follow this news from its main source.