Paul Oster: Trump was a poison for my country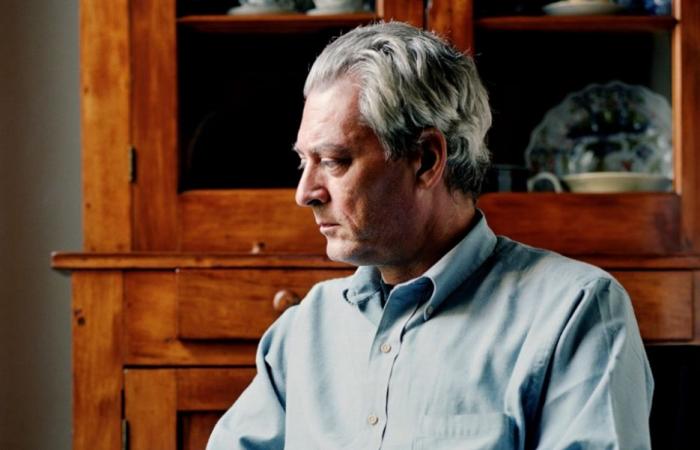 Translation:
Muhammad Nasir al-Din
In the election atmosphere and the feverish pursuit of the White House between Donald
Trump
, the catastrophe in the literal sense of the word that befell America and the world, and his rival, Joseph Biden, who does not bet on him much, but may be a "bridge for the transition to a better America," as Paul Oster (1947) author says The "New York Trilogy", "The Invention of Solitude" and "Sunset Park" … are great follies that the White House madman administration committed on issues related to immigration, the economy, education, housing, racial discrimination and the environment. Things that led the owner of the "Brooklyn Fools" to call with a group of intellectuals, at the forefront of them his wife, writer Siri Hotsfeld, to denounce, through statements and press interviews, the practices of Donald Trump and his close alliance with the Republicans in order to destroy the institutions of government and eliminate the American dream that is made of the "new land." According to these writers, an open space for ideas, creativity and people whose livelihood is restricted, and who see America as a land of opportunity and adventure. In an interview with L'Enoville Observator, Paul Auster rang the alarm, foretelling the demise of the empire that ended the presence of the Spaniards on a continent that had sacked it for centuries, and contemplated the exhumation of Christopher Columbus's bones in Havana at the turn of the twentieth century: For Auster, America is more humane or we will hear a creak. Bones of the empire. In "Kalimat" we publish the most prominent of what was mentioned in the hadith – the warning issued by the author of "In the Land of Last Things."
I just finished a book about Stephan Crane, a great and almost forgotten American writer from the end of the nineteenth century. But the parallels between what Crane wrote about the 1890s and what we live in today are striking. America's "golden age" at the end of that century, was the time of amputation among the owners (of wealth) and all those who remained: on the one hand the rich, the powerful rich, and on the other hand the workers without protection, without unions, there is no honorable labor law, filthy and racist exploitation to the point of What we know about these things today seems modest by comparison. Every ethnic group was surrounded: not just blacks but also Chinese, Jews and American Indians. As I dived into that era, the foolish demagogue named Trump was engaging in the same populist rhetoric and ambiguities: This has always been part of America, but we've never heard it from the mouth of a president, from a figure of such power. I have long accepted that America from the beginning is a culture divided between people who each believe in their own individuality – the culture of "let me alone" and I am free to do whatever I want – and those who value belonging to a community and feel responsible for others. It's that simple. There is something in the American mentality that continues to be passed down: this choice of individual life, (culture) "go to hell" and "stray from my face." The French have some aspects of this mentality and I was sometimes shocked to see how aggressive they could be against every idea that limits individualism. But in America, the matter takes a very different dimension, the most tragic form of which is the right to bear weapons, and the eternal judicial battle over this matter. We've gotten to the point where mass shootings are becoming mainstream, and this is our new art form: It's terrifying. We are a strange nation, as we are faced with nothing that already exists in Europe or Asia. America is the only country in the world that was invented from nothing.
Tyrants are always found everywhere, but the truth is there is a unique side to Trump. We are shocked to see someone who does not possess the minimum qualifications and is absolutely incapable of understanding only the job he obtained by a miracle that we do not know, and to see to what extent he has abused the power that is in his hands. It really is different from everything we knew in the past, when we have known terrible bosses, but not so blindly. Trump was an evil force in the world, and a poison for my country.
It goes further than that. To many, it is Trump who has been described as the Savior, or superhuman. I think propaganda played a role in this direction, in addition to its ability to persuade. Trump is clearly a fool, he has a dictionary of fifty-seven words, but he's a very convincing orator to those who love him. To us, he is more like a tyrant, but they, his disciples, feel that he is addressing them in the same way that the Germans felt Hitler addressed them. What Trump and Hitler did together is that they replied the same lies. It is the same sentence attributed to Goebbels: "A lie repeated ten times remains a lie, and when it is repeated ten thousand times, it becomes true." Trump did it before running for the presidency by challenging Obama's birth: He started to argue that Obama was born abroad, and thus is not qualified for the presidency. At first, no one believed him, and when he persisted in his guilt, a group of people started secretly saying: "If a rich man like Trump says this, he must believe what he says, and if he believes in it, there is no doubt that a fish is hiding under the rock." And so, gradually, he gathered around him a crowd of people, increasing support for him from almost zero to about 40% of Americans.
The world has changed, and we have hundreds of problems to solve, from health to saving the economy, to racial justice, global warming and equal pay. We must see the damage this administration has caused, which is the fruit of the close alliance that the Republicans have weaved with Trump: if they allow him to say everything he said and do everything he did, it is because he gave them what they wanted half a century ago: the destruction of government. So today we have an environmental protection organization that does not protect the environment, a general secretariat for education that does not believe in government schools, a public body for work that does not believe in trade unions or workers' rights, a ministry of interior that does not protect public property, a housing and urban planning authority that does not believe in social housing, and an internal security body that does not believe in immigration , And a Minister of Justice corrupts the independence of the judiciary. All this in less than four years. Two days after Trump was elected in 2016, BBC came to meet me, and I was looking for a suitable metaphor to describe what happened, so I said to them: "During the War of Secession (1861-1865), Americans in general tended to believe in their institutions: the Charter, the primacy of rights, circulation. Peaceful supreme power, institutions are basic pillars of society. These pillars were solid in human minds, just as much as the time-resistant granite constructions were. " But I added: "Then we discovered since that time that those supports were not granite, but rather soap, and that Trump and his administration are opening the valves on their messengers, we will see these structures crumbling and soon we see the foam running down the sewers." I suspect the metaphor still exists.
The disciples feel that he addresses them in the same way that the Germans felt Hitler spoke to them
We always talk about the American exception: America is always different, and Americans have always felt different. This claim was closer to the truth, as people used to seek refuge in these countries when they were expelled by any other country, and when their livelihoods narrowed. America has been the world's first choice, and everyone wants to come to it, but we haven't always welcomed comers. We went through periods of anti-immigration at the beginning of the twentieth century to the point where they were banned altogether between 1924 and 1965. No one would have emigrated to the country in forty years, until President Johnson reopened the doors, and fortunately, otherwise the country would be boring as Switzerland. Returning to Stephen Crane, in 1898 he traveled to Cuba as a journalist, during the Spanish-American War. This year was precisely the beginning of the American century, when the Americans expelled the Spaniards from the ancient world that they dominated for four hundred years, four hundred years! Crane entered Havana at the moment when Christophe Columbus's bones were being exhumed to be sent for burial in Spain, it was the last moment for her (Spain). Is it possible that we are at the end of America? I do not know.
* Quotes from Paul Auster's interview with Philippe Boullet, the French magazine "L'Enoville Observatory" – November 1, 2020.
Subscribe to «News» on YouTube Here
These were the details of the news Paul Oster: Trump was a poison for my country for this day. We hope that we have succeeded by giving you the full details and information. To follow all our news, you can subscribe to the alerts system or to one of our different systems to provide you with all that is new.

It is also worth noting that the original news has been published and is available at saudi24news and the editorial team at AlKhaleej Today has confirmed it and it has been modified, and it may have been completely transferred or quoted from it and you can read and follow this news from its main source.