One hour before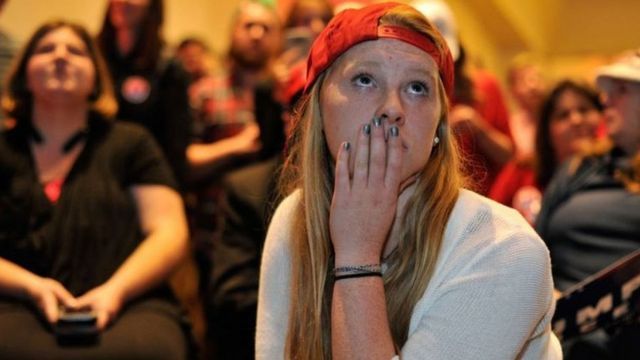 On November 3, the Americans go to the polls to send Joe Biden or Donald Trump to the White House. Here's what to watch on an unpredictable election night as the results roll in.

Some basic details:
• To become president of the United States you don't actually need to win the popular vote. Instead, the candidates aim to win a majority in the so-called Electoral College.
• In the current elections, millions of Americans vote by mail more than the previous ones, and postal ballot counting may take more time, and some states will not start counting until polling day, so there will definitely be a delay in some results.
• Because of this unprecedented increase in the number of postal votes, you may end up defeating the candidate who came early with the postal or personal vote count, so be careful of the numbers.
Some basic terms:
Pelweather State (a leading state, that is, one that provides initial indications of a winner): And places like Ohio and Missouri where voters have demonstrated their reliability in choosing a winner in a previous election.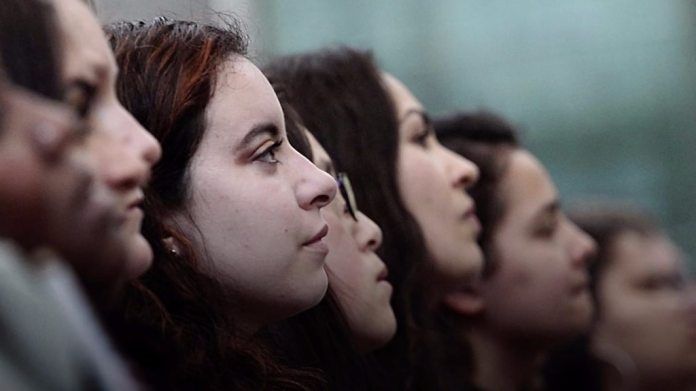 Exit Bulls (Poll outside polling stations): Personal interviews with voters when they leave the polling stations. Only a small number of voters are interviewed that represent a sample of the total electorate. Therefore, the polling day poll result may be different from the official count.
Electoral College: Each state receives a number of voters roughly proportional to its population. In most cases, any candidate who wins the state also gets all the electors for that state, who meet later to choose the president and vice president. And with 538 votes in the Electoral College, every candidate needs 270 votes to win.
• Projections Versus Cooling (prediction versus winning announcement): This term is used to distinguish between the predictions of the winners based on initial data and the formal winners after the entire vote count. On election night, the number of votes will be used to predict the likely winner for each state and for the nationwide vote. However, the state will not be "declared winning" until enough data is gathered to declare a clear winner. This includes months of polling, opinion polls outside the polling stations, and the counting of some actual votes.
Swing State or Battleground State (swing states, and such states are also described as major battlefields for decisive voting): These states lack a clear partisan affiliation, which means they are open to both Democratic and Republican candidates.
Red State Versus Blue State (red state versus blue state): These states tend to vote with a certain party, Republicans in red states and Democrats in blue.
How do you know the winner?
The flow of ballots in the mail this year will make it difficult to see who is in the lead early on.
Different states have different rules for how and when postal ballots are counted, which means that there will be significant gaps between them in terms of reporting results. Some states, such as Florida and Arizona, began counting ballot papers weeks before the deadline of November 3, while other states such as Wisconsin and Pennsylvania will not touch those votes until Election Day, which means that their vote counting will likely be slower.
To add to the confusion, states differ in their deadlines regarding when to accept the postal ballot as some, like Georgia, will conduct a counting of votes received on or just before November 3, while some other states, such as Ohio, will count the votes Overdue as long as they are postmarked by November 3.
We know for sure that in some states it will take weeks to get full results, which means that it will be nearly impossible to predict when the next president will be formally named.
This was not the case in previous elections when you could usually set your clock at 23:00 EST (04:00 GMT) to close polling stations on the West Coast. And in 2008, results came in right at that hour and in 2012 it was just 15 minutes later.
Last time, however, Trump's victory over Hillary Clinton was not inevitable, except after his victory in Pennsylvania on election night at 01:35 EST (06:35 GMT).
Don't fall for these traps
There will be some more things to watch this year.
First, the early numbers can be deceiving. This is partly due to more differences between states in reporting vote count results.
In some states, the votes cast in person on Election Day will be counted first. They are expected to support Trump as early polls show his supporters are planning to vote on November 3.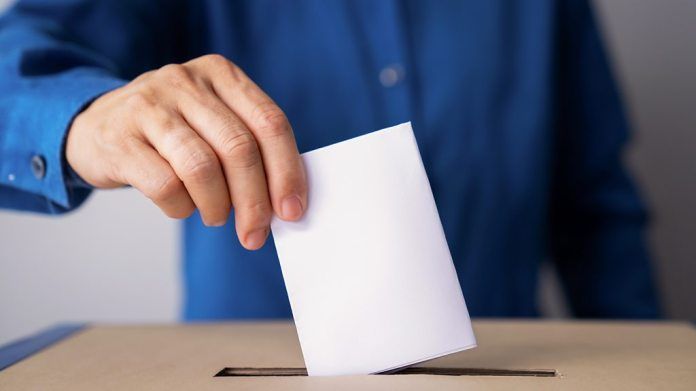 But in other states, postal vote count results cast before November 3 will be reported first or included in the early count along with voting day. And preliminary results from these states may favor Biden as Democrats are more likely to vote by mail this year than Republicans.
There is also a looming concern about election fraud, a recurring phrase in the Trump campaign. Importantly, cases of electoral fraud are extremely rare, and there is no evidence that postal ballot papers are particularly vulnerable to fraud.
In general, the rate of vote fraud in the United States ranges from 0.00004 percent to 0.0009 percent, according to a 2017 study study by the Brennan Center for Justice.
How is the victory of the states announced?
After the polls close, the major US media will use electoral mathematical models to estimate who will win in all of the various electoral contests. Models are based on a variety of data such as exit polls (interviews with voters at polling stations) and actual votes that local officials sorted and entered into the database.
The media will announce a state "win" when they believe a candidate is irreparably ahead. The same applies to state and municipal elections. This remains a prediction, not an end result.
The same applies when a candidate is declared the winner in a presidential election. It will take weeks for states to count all the ballots, which has always been the case, but this time more likely due to postal voting.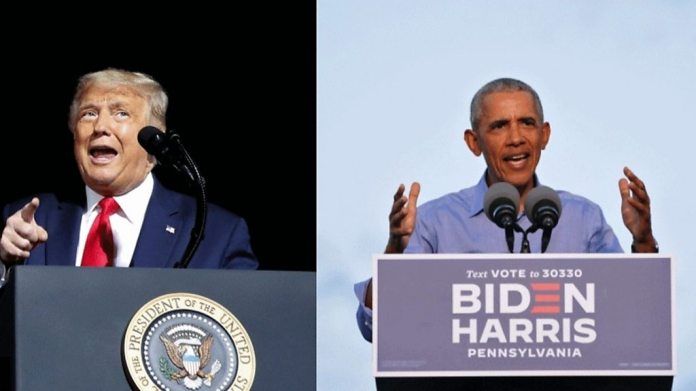 The last time in 2016, Hillary Clinton's lead in the popular vote expanded more than a month after Election Day as officials counted the ballots, many of them from California, even though Trump had already won enough states to take over the presidency.
Why does postal voting cause delays?
Tens of millions of ballots will be mailed in this year's election, possibly double the number of ballot papers in 2016.
There were concerns that the sheer volume of mail-order ballot papers could overwhelm the country's postal service capacity and cause bottlenecks, delaying delivery and receipt by state officials. But the postal service confirmed that this was not the case.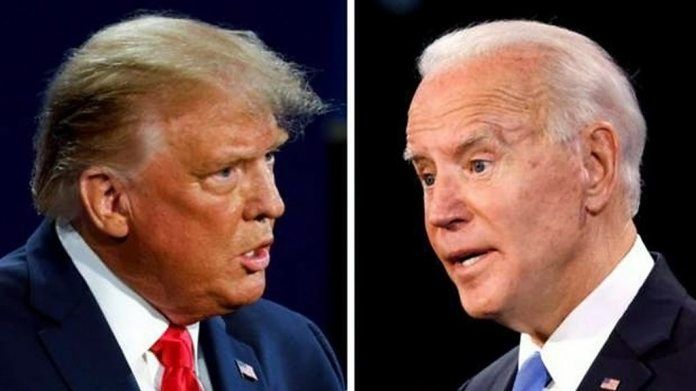 Some states accept ballots that arrive long after Election Day, as long as they are postmarked on or before November 3, which will slow the count even further.
Once they are received, counting postal votes takes longer than computing direct personal ballot papers as postal ballots must be manually removed from their envelopes and validated before they can be classified.
What happens if there is no clear winner?
If there are no clear results on November 3, we will have to wait days, or weeks, for the vote count to finish.
Naturally, not all votes are counted at night, but this year it may take longer.
In addition, there may be legal disputes that will increase uncertainty and may mean that courts may play a role in deciding outcomes.
States TShould be monitored
We know the final results will be slow, but there are still some states that could give us early indications.
Polling stations in North Carolina will close at 19:30 EST (00:30 GMT) as the large number of voters casting their ballots in person early indicates that expectations can come quickly. Donald Trump won that state narrowly in 2016, and a victory for Trump or Biden here could mean a good night.
Soon after, at 20:00 EST (01:00 GMT), the last polling stations in Florida will close. The elections were won and lost in this state, which represents a swing state and one of the battlefields to resolve the competition, and the same may be true this year. A note of caution: Early personal and postal ballot counting results will be reported first in Florida, and these are likely to favor Biden.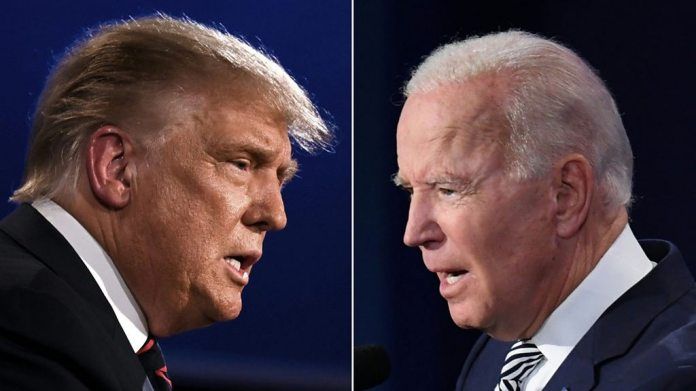 At 21:00 EST (02:00 GMT), polling stations will be closed in Arizona, with officials already beginning to count votes on October 20. Trump won here in 2016, but the polls now give Biden a major lead. And in Arizona, like Florida, the initial results may favor Biden, whose supporters are more likely to vote early or by mail.
And in a number of other states, officials will not count a single ballot until November 3, which means that we will have to wait for a number of swing states, whose results are crucial to get a clear picture of the country.
In Ohio, polls will close at 19:30 EST (00:30 GMT). Officials will present the preliminary results on Election Day, but after that no further counting processes will be announced until the final results are approved, which must be completed by November 28. And Ohio is not just a swing state, it is also a state that predicts the president. It has supported the winner in every presidential election except for one since World War II.
Polls will close in Pennsylvania at 20:00 EST (01:00 GMT) on Election Day. The candidates' potential path to the White House would pass through this battlefield state, the place where Biden was born and which Trump won in 2016 by a percentage point.
And in both Wisconsin and Michigan, polls will close at 21:00 EST (02:00 GMT). Democrats have worked hard in Wisconsin after Hillary Clinton lost by a narrow margin there in 2016. Some polls are now giving Biden the lead, but the state is still seen as a swing and a battleground for the decisive. Neighboring Michigan, another swing state, will also be closely watched and seen as critical to both Biden and Trump's wins.
Other elections
Biden and Trump are not the only people on the ballot.
Both parties will pay close attention to the US Senate elections, where the Republicans currently enjoy a majority of 3 seats.
Trump's ally, Lindsay Graham, is fighting his political career in South Carolina and faces a huge challenge from Democrat Jimmy Harrison. Graham has held that seat since 2003, but alienated some voters because of his strong loyalty to the president.
And in Maine, Republican Susan Collins may lose her seat soon. Collins, one of the few moderate members of her party remaining in office at the moment, may be punished for belonging to the president in a state where he is not very popular.
And that's not all. Americans will participate in more than 100 referendums. In California, a referendum is seeking to repeal a law that completely abolishes monetary bail and replaces it with a pre-trial risk assessment.
Marijuana is included in referendums in Arizona, Montana, New Jersey and South Dakota where voters can legalize cannabis for entertainment purposes. Likewise, in Mississippi, voters can vote to approve the use of marijuana for medicinal purposes.
These were the details of the news US Election 2020: What to Look for on US Election Night? for this day. We hope that we have succeeded by giving you the full details and information. To follow all our news, you can subscribe to the alerts system or to one of our different systems to provide you with all that is new.

It is also worth noting that the original news has been published and is available at eg24.news and the editorial team at AlKhaleej Today has confirmed it and it has been modified, and it may have been completely transferred or quoted from it and you can read and follow this news from its main source.