The Japan theme
Sims 4
Snowy Escape
With the expansion pack, people can enjoy a mountain resort with hot springs. The debut trailer shows a Japanese world to enjoy, but two parts in particular have resulted in enough backlash to have been fixed ahead of the Nov 13 release.
A redesigned trailer can be seen below.
Why was the trailer changed? As pointed out by the Sims Community, some South Korean players complained about the images they found offensive in the trailer, namely that the original trailer showed a Sim bowing to a small shrine.
You can still see the original footage on YouTuber EnglishSimmers Trailer Reaction which was released last week (see their channel here). One Sim bows to a small shrine while another takes a picture. The original clip also reacts to others in videos Sims Youtuber channels.
Elsewhere in the original trailer, another sim was wearing one Yukata Exercise, which could be mistaken for a sun-like pattern.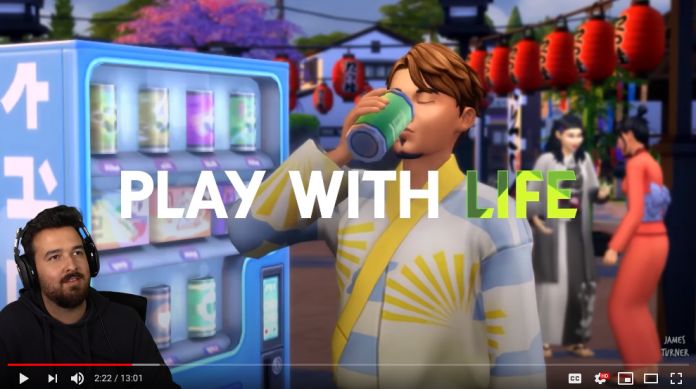 That picture can still be seen in YouTuber James Turner's reaction clip (see his YouTube channel here). While the design looks vaguely sun-like, it isn't the red and white flag motif of the rising sun that is controversial across Asia. The design could be a Japanese folding fan called a suehiro – what can symbolize prosperity. It's difficult to say.
"This is the result of Orientalism," wrote a Korean commenter on YouTube (via Sims Community). "I know EA likes Japanese culture. But that's too much. Korea had been forced by Japan. They forced Koreans to greet their religious buildings. Koreans had to be tortured or killed if they did not do what Japan wanted. Surprisingly, the religious building appears in the game. "
Other YouTube comments in Korean called for a boycott and urged EA to study history.
Sims Producer Graham Nardone issued a series of tweets
Hi, Simmers! We modified the reveal trailer for The Sims 4 Snowy Escape and have made changes to the pack to respect our Korean players. I want you to know that those changes will be in-game when Snowy Escape launches.

— Graham Nardone (@SimGuruGraham) October 23, 2020
, "We modified the reveal trailer for
Die Sims 4 Snowy Escape
and made changes to the pack to respect our Korean players. I want you to know these changes are in the game, though
Snowy Escape
started. "
"Special,"
Specifically, we will not have Sims bow in front of shrines in the world of Mt. Komorebi. Further, we've adjusted some patterns on clothing and objects within Snowy Escape that unintentionally evoked imagery with painful historic meaning.

— Graham Nardone (@SimGuruGraham) October 23, 2020
not going to have Sims bow to shrines in the world of the mountain. Komorebi. We have also adjusted some patterns on clothing and objects in Snowy Escape that inadvertently create images with painful historical significance. "
"We want to be inclusive"
We aim to be inclusive. We involve others both within and outside of our team, and we listen to them as representatives of the cultures that we draw inspiration from. We're unwavering in our commitment to representing more of our player's lives in an authentic and respectful way.

— Graham Nardone (@SimGuruGraham) October 23, 2020
. "We involve others both inside and outside our team and listen to them as representatives of the cultures that inspire us. We are unwavering in our commitment to depicting more of our players' lives in an authentic and respectful way. "
Inclusivity is good! And not all changes are bad, mind you.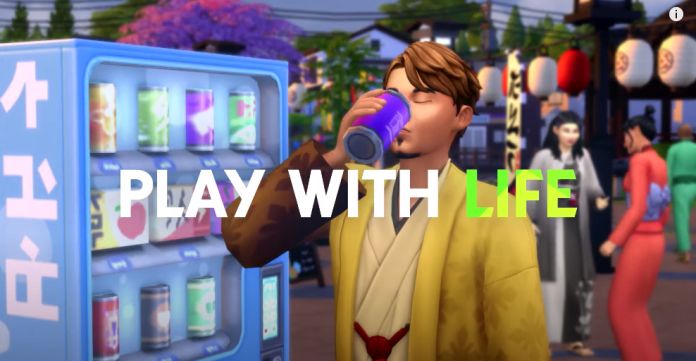 The clothing correction is actually an improvement I think. Die SIM wears a nice kimono. It works out.
But let's think carefully about what EA does. The company – an American company – uses Japanese culture and motifs to sell it in its expansion pack.
Bowing is a complicated part of Japanese culture. It's a sign of respect. While the devotee never fully explained how the shrine's visits and bowing would work (I think it would be optional?), The bowing has been removed. However, the shrine remains. The new footage now shows a Sim standing confused in front of the small shrine. The shrine is now viewed as something confusing. It is strange. It is different.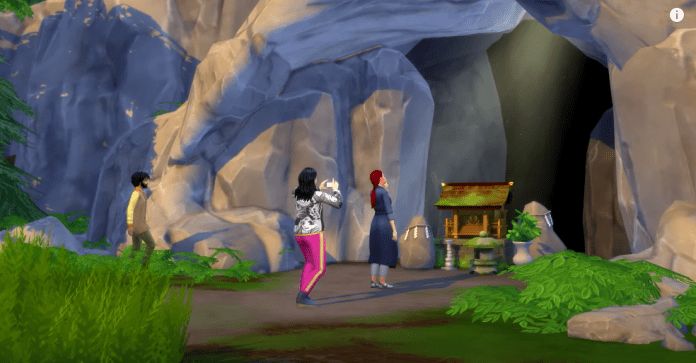 Screenshot: EA / YouTube
That seems disrespectful, no? Let's snap a picture while you find out what the hell is going on!
Aside from how EA seems to be confusing Shinto with state Shinto, religion goes back to before written history in Japan – before there was even a word for it. Shintoism preceded the advent of the use of actual man-made shrines, which began in the centuries after Korea introduced Buddhism to Japan in the mid-6th century. Shintoism is the country's indigenous religion. There is no main text like the Bible, and yet Shintoism permeates Japanese society. The vast majority of babies are brought to Shinto shrines as a rite of passage. Children and adults wear Shinto talismans for good luck. People have their cars blessed by Shinto priests to protect the driver. Shinto rituals are also performed on new construction sites. Sake, Japan's national drink, is closely linked to religion, just like sumo. This is Japanese culture.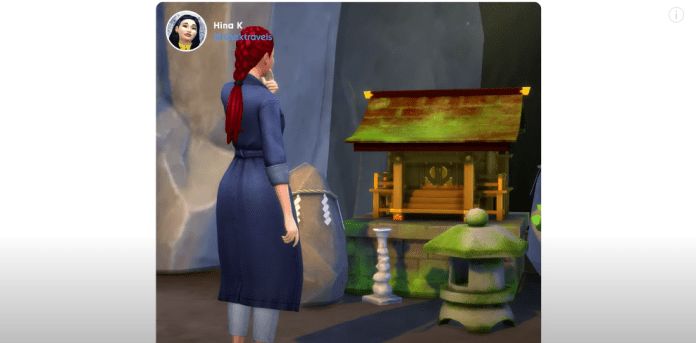 Screenshot: EA / YouTube
The shrine represents something that people believe in. The beliefs have a long history and collective memory in Japan. Shrines are places where people pray and reflect. Shrines are places that protect. This is not just something that should be included in a game because it looks "neat" or "cool". This is a country's culture that is borrowed for financial reasons and then tossed aside in the name of inclusivity.
Players in Japan don't seem happy with the situation. Here is a cross section of comments too My game News Flash and Hachima Kikou, two of Japan's most popular game blogs:
"EA is garbage."

"If you want to twist Japanese culture, don't use Japanese culture [in your game] first of all."

"That really makes me uncomfortable."

"They publish Japanese content regardless of Japan."

"I will not buy T.is Sims. "

"I will never buy The Sims again."

"If you cannot pay homage to a shrine, what is the purpose of building a shrine?"

"Not many Japanese play The SimsSo this is inevitable. "

"I will never play The Sims. "

"The plan is to eradicate Japanese culture after a complaint about Japanese culture."

"EA is anti-Japanese."

"If you want to discriminate against the Japanese, don't publish this DLC."

"I thought tourists coming to Japan visit real shrines, right?"

"What a disappointment. I will never buy an EA game again. "

"When a lot of Japanese don't play The SimsThen why did they take Japanese culture? "

"EA is a shitty playmaker."

"Visiting a shrine is a problem now? Little by little your goal grows bigger. "

"Does that mean EA doesn't respect Japanese players?"

"EA is so stupid."

"If you don't respect Japanese culture and don't feel like learning about it, don't post any Japan-related content."

"That cannot be helped. Wanna play Spirit of Tsushima? "
These were the details of the news The Japanese-themed Sims 4 expansion has been changed out of respect... for this day. We hope that we have succeeded by giving you the full details and information. To follow all our news, you can subscribe to the alerts system or to one of our different systems to provide you with all that is new.

It is also worth noting that the original news has been published and is available at de24.news and the editorial team at AlKhaleej Today has confirmed it and it has been modified, and it may have been completely transferred or quoted from it and you can read and follow this news from its main source.