According to scientists, a NASA rocket that was fired to the moon in 1966 came back into view from Earth.
The booster is the size of a bus, and after its discovery last month, it was believed to be an incoming asteroid about to enter our planet's orbit.
According to Nasa's leading asteroid expert, it has now been identified as an old rocket from a failed lunar landing mission 54 years ago that is finally making its way home. Observations should help determine his identity.
"I'm pretty excited about it," said Dr. Paul Chodas to The Associated Press.
"It was a hobby of mine to find one of these and make such a connection, and I've been doing that for decades."
Dr. Chodas speculates that the 2020 SO asteroid, as it is officially called, is actually the upper stage rocket of the Centaurs that successfully propelled Nasa's Surveyor 2 lander to the moon in 1966 before being discarded.
The lander eventually crashed into the moon after one of its engines failed to ignite on the way there.
The rocket meanwhile swept past the moon and orbited the sun as intended, perhaps never to be seen again until now.
A telescope in Hawaii discovered the mysterious object that came our way in September while it was conducting a search to protect our planet from the Doomsday rocks.
The object was immediately added to the list of asteroids and comets of the International Astronomical Unions Minor Planet Centers found in our solar system, only 5,000 away from the 1 million mark.
The object is estimated to be around 8 meters due to its brightness.
That's in the old centaur's ballpark, which would be less than 10 meters long, including its motorized nozzle, and 3 meters in diameter.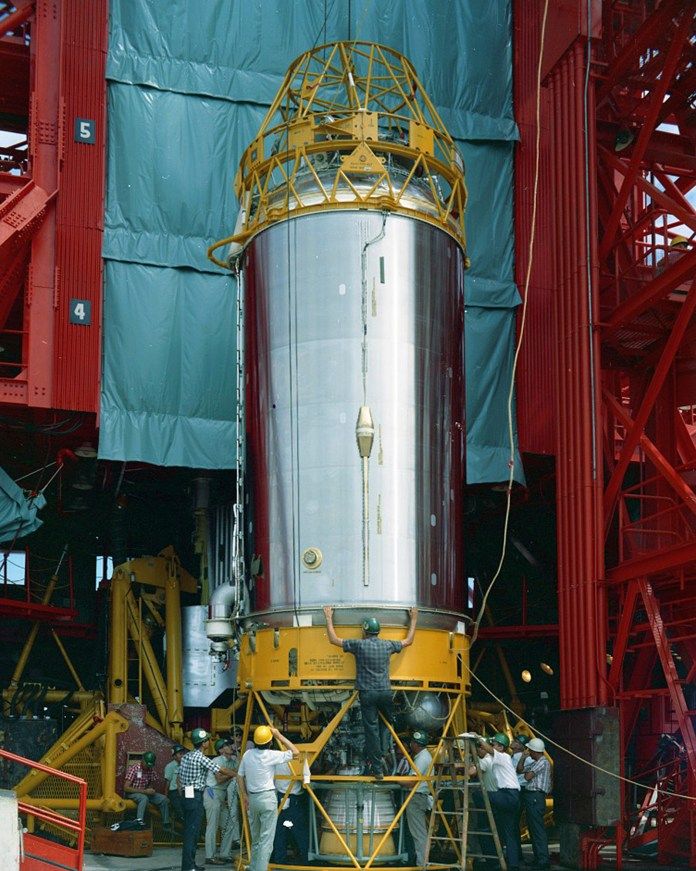 What Dr. Choda's attention was drawn to the fact that its nearly circular orbit around the sun is quite similar to that of Earth – unusual for an asteroid.
"Flag number one," said Dr. Chodas, director of the Center for Earth Object Studies at NASA's Jet Propulsion Laboratory in California.
The object is also in the same plane as the earth, not tilted above or below another red flag. Asteroids usually pass by at odd angles.
Eventually, it will approach Earth at 2,400 km / h, which is slow by asteroid standards.
As the object approaches, astronomers should be able to better map its orbit and determine how much it is being pushed around by the radiation and the thermal effects of sunlight.
If it's an ancient centaur – essentially a lightweight empty can – it moves differently than a heavy space rock, which is less susceptible to external forces.
Astronomers usually differentiate between asteroids and space debris like abandoned rocket parts, as both appear only as moving points in the sky.
There are probably dozens of "fake" asteroids out there, but their movements are too imprecise or jumbled to confirm their artificial identities, said Dr. Chodas.
Sometimes it's the other way around.
For example, a mysterious object in 1991 was discovered by Dr. Chodas and others intended to be a regular asteroid rather than debris, although its orbit around the sun was similar to Earth.
Even more exciting was that Dr. In 2002 Chodas found what he believed to be the third stage of Saturn V from the Apollo 12 of 1969, the second moon landing by NASA astronauts.
He admits the evidence was circumstantial given the object's chaotic year-long orbit around Earth. It was never referred to as an asteroid and left Earth orbit in 2003.
The route of the newest objects is straightforward and much more stable, which supports his theory.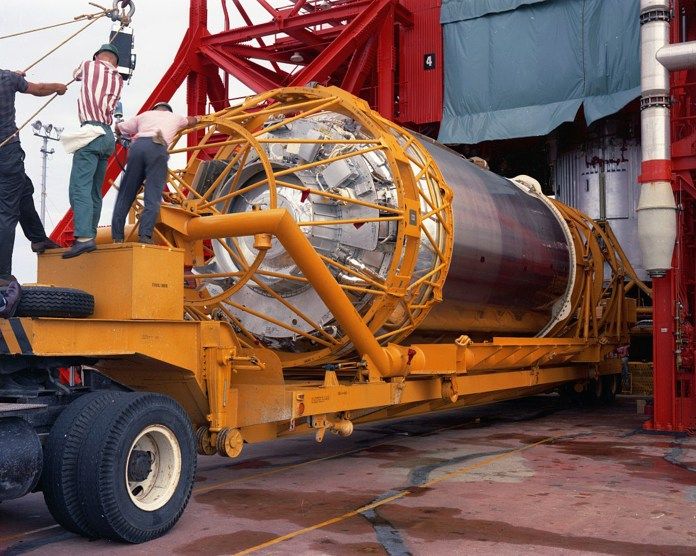 "I could be wrong about this. I don't want to appear overly confident, "said Dr. Chodas.
"But in my opinion it is the first time that all parts fit into an actually known start."
And he's pleased to note that it's a mission he followed as a teenager in Canada in 1966.
Asteroid hunter Carrie Nugent of the Olin College of Engineering in Needham, Massachusetts said Dr. Choda's conclusion is good, based on solid evidence. She is the author of the 2017 book Asteroid Hunters.
"Some more data would be useful so we can know for sure," she said in an email.
"Asteroid hunters from around the world will continue to monitor this object for this data. I am curious how this will develop! "
Jonathan McDowell of the Harvard-Smithsonian Center for Astrophysics noted that there have been "many, many embarrassing incidents of objects in deep orbit … that were given tentative asteroid designations for a few days before they were found to be artificial."
What is the difference between an asteroid, a meteor and a comet?
Asteroid: An asteroid is a small rocky body that orbits the sun. Most are in the asteroid belt (between Mars and Jupiter), but they can be found anywhere (including on a path that can affect Earth).
Meteoroid: When two asteroids meet, the little pieces that break off are called meteoroids
Meteor: When a meteorite enters the earth's atmosphere, it starts to evaporate and then becomes a meteor. On earth it looks like a streak of light in the sky because the stone is burning
Meteorit: If a meteorite does not completely evaporate and survives the journey through the earth's atmosphere, it can land on earth. At that point it becomes a meteorite
Comet: A comet orbits the sun like asteroids. However, a comet isn't primarily made up of rock, but contains a lot of ice and gas, which can cause amazing tails to form behind them (thanks to the evaporation of ice and dust).
It is seldom unique.
Last year, a British amateur astronomer, Nick Howes, announced that an asteroid in orbit around the Sun is likely the abandoned lunar module of Nasa's Apollo 10, a sample for the Apollo 11 moon landing.
While this object is likely man-made, Dr. Chodas and others skeptical of the association.
"Skepticism is good," Howes wrote in an email. "It will hopefully lead to further observations when it is next in our forest neck in the late 2030s."
Dr. Choda's most recent goal of interest was exceeded by Earth in their respective orbits in 1984 and 2002. But it was too dark to see from 8 million kilometers away, he said.
He predicts that the object will orbit the earth for about four months after it is captured in mid-November before shooting back into its own orbit around the sun next March.
Dr. Chodas doubts the object will hit the ground – at least not this time.
NASA probe to reveal secrets of the doomsday asteroid Bennu that could crash onto Earth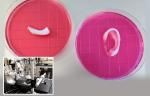 Body double
Scientists say they are almost ready to transplant 3D printed organs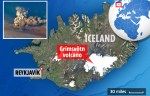 BUST!
Iceland's most active volcano is poised to erupt after wiping out air traffic in 2011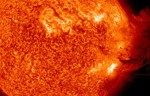 SUN DOWN
The sun is in the blocking phase of the solar cycle – but the theories of the apocalypse are discarded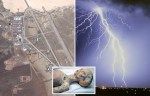 Hidden in plain sight
From "weather control" to "exotic weapons" – strange conspiracies in Area 51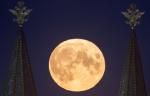 AMOONZING
Full moon dates 2020: when is the next and why is there 13 this year?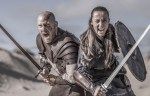 TRANS VIKINGS
Historians claim that transgender Vikings searched Britain over 1,000 years ago
In other news, astronauts aboard the International Space Station were awakened last month to locate a mysterious hole in the orbiting space laboratory.
NASA has finally set a date for its first real crew flight from US soil aboard a SpaceX rocket.
And SpaceX recently deliberately blew up a Starship missile tank during a dramatic "pressure test".
What do you think of Nasa's rogue rocket part? Let us know in the comments!
---
We pay for your stories! Do you have a story for the Sun Online Tech & Science team? Email us at [email protected]
---
These were the details of the news The rocket NASA missile the size of a bus is hurtling... for this day. We hope that we have succeeded by giving you the full details and information. To follow all our news, you can subscribe to the alerts system or to one of our different systems to provide you with all that is new.

It is also worth noting that the original news has been published and is available at de24.news and the editorial team at AlKhaleej Today has confirmed it and it has been modified, and it may have been completely transferred or quoted from it and you can read and follow this news from its main source.