D Bay North Coast, The Perfect Egyptian Vacation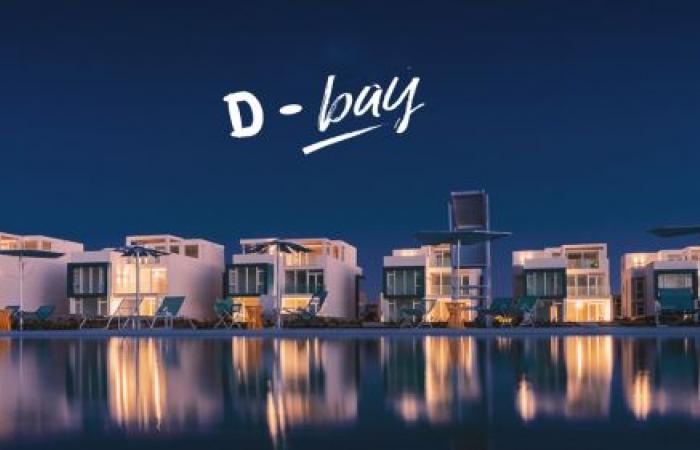 D-Bay North Coast is a project that was created by Tatweer Misr, a company that had a lot of success stories since it was established in 2014, which already reserved its great place and position in the real estate market and reached 1.7 Billion Egyptian Pounds in the Egyptian stock market within a short time.
Tatweer Misr has Established D Bay North Coast to build a new vacational experience in the Egyptian North Coast through providing multiple elements that would create a different atmosphere with reasonable prices for the units.
Spaces and Prices of D Bay
D-Bay resort have multiple factors that affect the pricing of its units. These factors are broken down to the location of the units, the overall spaces of the unit, the type of the unit (whether it was a loft, a chalet or a villa) and the features that are provided within the unit, also differs as per the extra requests that could be requested by the buyer in D Bay North Coast.
D bay Prices are divided into the following:
Units that have one-bedroom start from 2,000,000 Egyptian Pounds and the spaces of it are between 75 square meters to 95 square meters.

De Bay chalets that include two-bedrooms start from 2,300,000 EGP which is not so far from the prices of the lofts, but they depend mostly on the choice of the customer or the buyer itself, and their spaces start from 100 square meters, which is a little higher than the largest areas on the loft type units.
There are also chalets in D Bay resort with larger spaces for those who need wider accommodations with spaces that start from 180 meter square and includes 3 bedrooms with prices that start from 3,300,000 Egyptian pounds .

D bay Villa's prices "Twin House Type" which are on the first row that sees the sea directly (Lagoon) with areas that start from 200 meters, start from 5,750,000 EGP.

The largest villas in D-bay North Coast with spaces that start from 280 Square Meters are the Stand-Alone Villas, and they are also located in front of the sea directly and offered with prices that start from 8.9 million Egyptian Pounds.
Features of D Bay North Coast
In terms of Entertainment D Bay provides recreational areas that were specifically designed for children and kids, with all safe standards and all the imaginable entertaining facilities.

For those who love to shop; De Bay resort provides a shop area to buy whether the essential goods or to shop from international brands, these areas also include a range of international restaurants and cafes.

The Village's units are secured as per the highest international standards of safeness through security systems and surveillance cameras that work 24-hour all over the place.

Village of D Bay North Coast includes fully equipped medical clinics and pharmacies.