F-35 is more than just a US arms deal for the UAE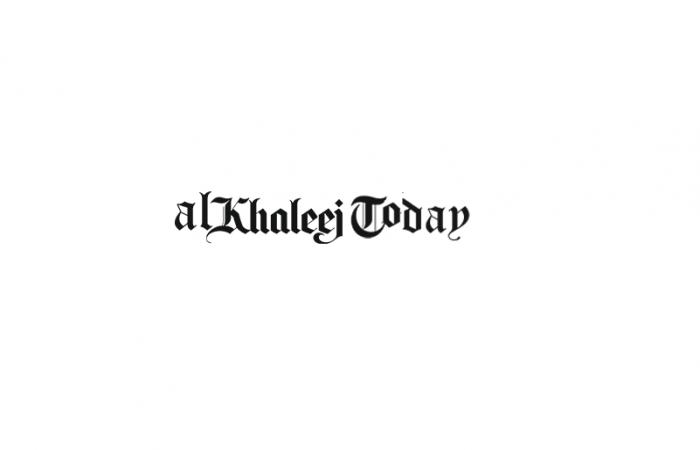 We show you our most important and recent visitors news details F-35 is more than just a US arms deal for the UAE in the following article
Hind Al Soulia - Riyadh - For many reasons, it would hardly be an option for the US to delay or stall the F-35 deal.
United Arab Emirates Air Force Desert Falcons fly in formation with US F-35A Lightning IIs in an undisclosed location in Southwest Asia. (AP)
In describing the capabilities of the F-35 fighter jet, an expert said that at their best working conditions, advanced radar systems can spot this fighter plane as a metal ball the size of a golf ball. This sums up the difficulty of capturing radar signals and directing any defence systems to counter them.
This in a way describes the way the Israelis conduct their air campaign in Syria. Israeli F-35 fighter jets fly in sorties over Syria or in western parts of Iraq without fear of being detected or targeted. The Israeli fighters can strike as they wish at concentrations of Iran's Islamic Revolutionary Guard Corps (IRGC) troops and their various weapon systems, especially drones and missiles, despite the fact that Russian radar devices enhance the detection capabilities of Syrians, Iranians and Iraqis. The F-35 is a military armament quantum leap.
If you want to sum up modern scientific and technical achievements in one thing, it would be the modern US F-35 fighter.
The fifth-generation multi-task fighter combines all types of air combat functions taking off from ground bases or aircraft carriers. It possesses airspace infiltration capabilities (stealth as it is now known) without being detected by radars and thermal signal detectors
It can take off practically like a helicopter, or from a very short runway, and carry various countermeasures and jam equipment to evade the missiles that would target it. It conceals weapons inside the fuselage, making it more flexible and endowing it with exceptional stealth capabilities.
It was completely computer-designed before its first flight test. It carries on board the best that computer control and informatics technology can offer — the FlybyWire.
Most of all, it is designed to operate for decades as an air superiority aircraft and makes it possible to dispense with entire generations of fighters that require more complex and costly maintenance operations.
Whoever buys this advanced fighter contributes retroactively to the cost of its development, and also participates in the development of future military technologies. No magic wand produces such advanced technologies.
The UAE's keenness to acquire this unique fighter jet has been clear. Some commentators viewed the armament contract as a gift to the administration of former US President Donald Trump in the last few months of his Republican administration.
This is a naive reading that does not take into consideration the reality of strategic balances in the region.
In reality, the UAE was in a rush to complete the deal, and this is exactly what happened when its ambassador to Washington, Yousef Al Otaiba, announced in the final days of Trump's administration that the mission had been accomplished.
Then came the incoming administration of US President Joe Biden's decision to review the deal, a decision that appears to be cosmetic but bears many indications.
This is an administration that has its own Iranian agenda, and is aware of the deterrence capability provided by this type of combat aircraft.
Deterrence will be the name of the game. After Iranian drones and cruise missiles attacked Saudi Arabia's Abqaiq oil facilities and managed to strike at them without really being challenged by Saudi air defences, it became clear that an important part of the Gulf has been exposed, whether the missiles were fired at it from Iran or launched by Tehran's allies in Yemen or Iraq.
Given the low cost and ease of manufacturing these missiles and drones, and the abundance of these weapons exhibited by Iran in its continuous exercises, one can imagine that future use of these simple and effective weapons is a possibility. Any countermeasures will have to face the dual challenge of simple technology and an abundance of weapons, which require a review of the whole Gulf defence strategy.
The United States has acted and is exploring the possibility of a second line of defence along the Red Sea. But what can Saudi Arabia, the UAE and even Qatar, which is close to Iran, do? "This is our country, this is our geography and we will defend it."
To impose its own tempo on the supposed negotiations, the US has resorted to intimidation.
It says that Iran is on its way to developing nuclear weapons very soon. But what about all of Iran's other weapons — from drones, to ballistic missiles and cruise missiles, to the youngest militia fighter in its proxies in Lebanon, Iraq, Yemen and Syria?
The deterrence exercised by Israel in the face of Iran is quite effective. Intelligence uses human information or satellite imagery, and the F-35 fighter jets are subsequently launched to carry out their missions.
Iran is not allowed to keep missile bases near Israel. Israeli Prime Minister Binyamin Netanyahu bases deterrence on this logic, and is backed by all Israeli politicians.
This issue is greater than any consideration regarding relations with the United States. This is not 1991, the year the Israeli government found Patriot missiles sufficient to deter Iraqi ballistic missile attacks.
The Patriot system remained a passive bystander when waves of drones and cruise missiles struck at Abqaiq. The Iranian lesson to Saudi Arabia resonated more in Jerusalem.
Deterrence is necessary if the counter-weapon is not available or has limited effect. Even the stealth technology provided by advanced US aircraft is not foolproof.
A year and a half ago, relatively rudimentary Iranian missiles hailing back to 1970s technology shot down an unmanned Global Hawk RQ-4A stealth aircraft over the Strait of Hormuz.
This was an "old-generation" missile worth less than $1 million dollars shooting down a "young-generation" plane with a price tag of $180 million. And before that, Iran managed to capture another stealth reconnaissance plane, the RQ-170, and bring it down, dismantle it and learn its technical details — from the material that makes it invisible to radar, to its cameras and electronic sensors.
The UAE is one of the US's closest allies in the region. Its sense of safety is essential as it confronts Iran, which has spared no opportunity to intimidate and threaten all those it deems to be its enemies.
The UAE is fundamentally outside the realm of ideological confrontation between Iran and Saudi Arabia. This confrontation, which escalates and cools down according to various considerations, has reached its climax after the collapse of the strategic balance represented by Iraq, first in 1991 and then definitively in 2003.
The UAE realises that war is the last thing it wants for the region, which strives for stability. Its confrontation with the Muslim Brotherhood-type political Islam project is a reminder that the two versions of Shia and Sunni political Islam, which have been in conflict since 1979, do not need a third version. We have watched how quickly this can breed a tide of war and terror in Syria and Libya.
Therefore, and for many other reasons, it would hardly be an option for the US to delay or stall the F-35 deal.
Considering the issue part of Washington's efforts to pressure regional allies to accept the nuclear deal, leaving other details such as missiles and influence for the negotiating table, is unthinkable and unacceptable.
US President Joe Biden is a practicing Catholic. On the way from his home and the White House, he stopped to pray in church. Piety makes him aware of the danger of betraying an ally.
His religious piety keeps Judas Iscariot on his mind. There is no telling how much silver Iran will give in order to convince Biden to "sell out" an ally like the United Arab Emirates or to bargain over its security and the security of the region as a whole.
These were the details of the news F-35 is more than just a US arms deal for the UAE for this day. We hope that we have succeeded by giving you the full details and information. To follow all our news, you can subscribe to the alerts system or to one of our different systems to provide you with all that is new.

It is also worth noting that the original news has been published and is available at The Arab Weekly and the editorial team at AlKhaleej Today has confirmed it and it has been modified, and it may have been completely transferred or quoted from it and you can read and follow this news from its main source.