Inside the dressing room with Swindon Town manager Richie Wellens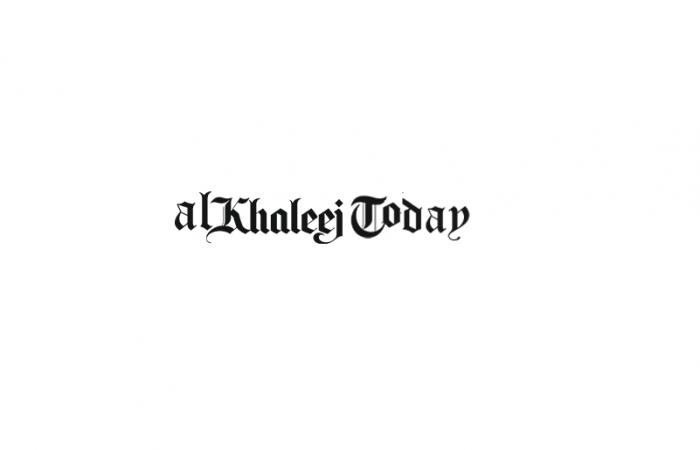 Thank you for your reading and interest in the news Inside the dressing room with Swindon Town manager Richie Wellens and now with details
Hind Al Soulia - Riyadh - There are 30 minutes to kick off between Colchester United and Swindon Town in England's fourth tier.
The National is sat in the Swindon dressing room with manager Richie Wellens, the 39-year-old former Manchester United and Leicester City player with 700 appearances to his name.
The Mancunian has led the Robins to the top of the table in his first full season at the club, a remarkable and unexpected turnaround. Swindon fans have gone from being unhappy with his appointment in November 2018 to adoration.
"Don't let them counter," he tells his players as they prepare. "Wave after wave of attack. You were fantastic the other day. They've beat us twice this season, don't let it happen again."
The mood is upbeat and positive, not that Wellens always has that image among Swindon fans. Outside the away end before the game, one opined: "We needed a miserable northerner who doesn't suffer fools to sort us out and that's what he's doing."
Wellens laughs when he hears this. "I'm not miserable, I'm just shy until I know someone," he says as he sits on a bench in the dressing room with tactical diagrams of how Swindon will work set plays from various positions.
"Don't take pictures of them," says Wellens. "I don't want others to know what we're up to. They can't beat us again. I've been watching them loads. I drove here by myself last week to see them with my own eyes. Four hours each way.
"You have to be a long distance driver as well as a football manager and I've driven that much that my body shape has gone. All that eating at motorway services means I no longer have a footballer's body."
With kick off approaching Wellens is relaxed. "I've done my work now," he says. "I like to sit at the back of the stand rather than the bench so that I can see the game properly and see the spaces all over the pitch.
"I've got a short fuse too and get wound up by the opposition bench if they get in my ear so I'm best in the stand with a radio to my assistants Tommy Wright and Noel Hunt.
"Swindon is too big for League Two. It's a club which should be yo-yoing between the Championship and League One. We have a good supporter base.
"We have a core of players who would do well in League One and if we go up we'll have big away support from Bristol, Oxford and Coventry. It's easier to play in front of big crowds, it feels like a proper game of football and you don't have to motivate the players."
Swindon looked like they were heading out the Football League when he joined in November 2018. "I signed on the Thursday, trained the team on the Friday and picked the same team as the week before," he says.
"We were 4-0 down after 60 minutes and the worrying thing was that we actually played well. I made my mind up on four or five players straight away. I looked at their body language, their shape, their talent and changed the team for the following week. We trained hard and got three wins on the bounce.
"We played really good football for the rest of that season [2018-19] but we weren't a threat in the penalty box. We lacked quality in the final third but those performances bought me a little bit of time with the supporters who could see what I was doing.
Taking a gamble
"Last summer, I let 16 players go and brought the same number in. The worst part of my job. It's a horrible feeling knowing they have to go home and tell their wife and kids that they've just lost their job, but you have to do what you think is best for the club.
"You have to look them in the eye and be honest with them, because when you have a player they represent you. I don't want people representing me who can't handle the ball, be it the goalkeeper, a central midfielder who dominates the game or a winger. They have to be good on the ball because that's the way I want to play."
The huge number of changes going into this season had risks. "I was worried when I changed so many players and would have accepted 7th this season and a push to the play offs," he says. "My budget is improving now and I'm bringing players in, but at the start of the season it was a mid-table budget. There were definitely seven or eight teams with a bigger budget than us."
Wellens has gambled on players. "Players like Zeki Fryers," he says. "People wouldn't take him because they said he was injury prone, they put a line through him. We did our background to find out why people said that. Zeki is a Championship level defender but if he is feeling a niggle he still wants to train. We tell him to recover instead.
"I've played 700 games, I know what it's like to play with a niggle, I did it 500 times myself but I was a different type of player to Zeki. I wasn't required to sprint like he does and he's more liable to pull a hamstring."
Wellens works hard. His family, which includes Manchester United youngster Charlie, are based 150 miles away in Manchester.
"I have Sunday with family," he says of his routine. "On a Monday, I'll go watch an under 23s game at 1pm and then another game at 7pm. Four teams in one day. I'll watch six or seven games a week.
"If you have money then it's easy to see who the best players are but they're often out of our price range. So I'm looking for players where I think 'he's not great in that team but I think he'd do all right in our team'. Recruitment has to be right. You can't be a good coach without good recruitment.
"Pep Guardiola is the best manager in the world but he makes the best signings too. Jurgen Klopp is obviously top, while Chris Wilder, a big hero of mine, deserves more credit. He's under massive pressure because he's a Sheffield United fan who doesn't want to let his mates down. He's very underrated. If he was a foreign manager people would be raving over his overlapping full-backs."
Eoin Doyle has been his most successful recruit. "He scored 10 for Bradford last season including four penalties," states Wellens. "He started this season at Bradford and didn't score in his first three games. But I know that he will score goals in my team so we take him on loan and he scored 23 in 22 games."
Wellens started in management at Oldham Athletic in 2017, a baptism of fire. "If you look at me at Oldham you'll see I got relegated," he says. "But it lies a lot deeper than that. I took over after 11 games when they'd won one and lost nine. I had to pick players off the floor.
"From the next 17 games we got 32 points – only Wigan and Bradford got more. We were flying with talk of the play-offs. There was a takeover in January and my five best players were loan players.
"We lost them for January and lost four games that month. There were issues with the owner, who introduced himself as 'the new president', interfering. He tried to tell me which players to play and I was always at loggerheads with him.
"I started to make decisions not on merit, but on what the chairman would think – sometimes to do his head in. I had ten years of learning in my time there but I didn't like it at the time."
Struggling to sleep at night, Wellens called his former manager Sir Al
Calling up Fergie
"He was taking a morning walk and he remembered me. He gave me advice for 25 minutes. I felt that my new job was taking over my mind 24 hours a day. Fergie gave me tips on how to relax and deal with the problems which confront managers on a daily basis."
Ferguson also said he could call him back anytime. "I learned a lot watching him from afar," adds Wellens. "He was ruthless. Ruthless but with a good heart. He'd tell you to your face. He let great players go like [Mark] Hughes, [Andrei] Kanchelskis, [Dwight] Yorke and [Jaap] Stam where people were thinking 'Ooh, he's got that wrong'. But he didn't. He called them right and brought new players in and developed them.
"The only player he probably kept too long was Gary Neville, who he had a close bond with and who was a good professional. He let Gary go on a little longer and in fairness to Gary he said: 'You'd better take me out of the firing line here because I'm letting you down'. Not a lot of players would do that either."
Ferguson once let Wellens go, too. "He wasn't ruthless in letting me go," he says. "I had [Roy] Keane, [Paul] Scholes, [Nicky] Butt and [David] Beckham in front of me. I was probably not going to get many games, even though I thought I deserved them. Instead, he told me he was letting me go in good time and said he would give anyone recommendations."
Despite Ferguson's advice, Oldham didn't get any easier. "The chairman told me I was staying at the end of the season and then sacked me two weeks later," he says. "Truth is, I wasn't a football manager in my last 15 games there, I was a puppet for the owner. In hindsight I should have walked but I was an inexperienced manager worried that it would be my first and only chance."
Wellens was out of work for four months in 2018. "Paul Jewell [a former manager with the likes of Wigan Athletic and Derby County], who is good friends with the Swindon chairman Lee Power, a former professional footballer, talked me round again," he says. "I wouldn't imagine the reaction would have been great to my appointment in Swindon. People wouldn't have looked beyond me taking Oldham down."
Wellens is not wrong. "There was widespread disappointment when he was appointed," says lifelong fan and journalist Nick Judd.
"We were at an all-time low, tumbling fast after losing in the League One Play-off-final to Preston. Our team had been decimated, players sold. We lost players to Rangers, QPR, Norwich ... we had a good team and it was ripped apart and we plummeted.
"We had one poor managerial appointment after another, culminating in Phil Brown, a period that will forever be remembered as the club's nadir.
"Our lowest league position in my lifetime, an awful squad, turgid football and baffling nonsense from someone who simply pushed out clichés and sound bites. It was so depressing. Had Brown stayed we would have flirted with relegation from the Football League."
Swindon's best success has come with former high profile players starting their management career there including Osvaldo Ardiles, Glenn Hoddle, Denis Wise and Paolo Di Canio. Wellens didn't fit the bill but didn't take long to start winning over doubters.
"He talked about the importance of the community and building a positive experience," said Judd. "He understood the situation we were in, and the context, he was aware of our history. He seemed grateful to be here and that resonated.
Aiming high
"Brown seemed emotionally unattached and it showed. Wellens was the anti-Brown. Committed, passionate etc. He was also straight talking. He didn't dress up poor performances like Brown did and he spoke a lot of sense.
"He was engaging and passionate. I genuinely enjoyed listening to him talk about football. Sometimes he gets it wrong and he says so. But what impresses me the most is that he has several systems of play in his armoury."
This season has been far, far better than either Wellens or Swindon fans expected. "What a guy," says Judd, who edits the official England national team programmes "he's performing miracles. He's not only identified some real gems [with the help of director of football Jewell] he's also getting the best out of the players. The football is superb and the work ethic is what we all want to see."
Successful signings include Anthony Grant, signed from Shrewsbury with a reputation for being a bad apple. He's now considered one of Swindon's best central midfielders since the 80s – and not a player unlike Wellens himself.
Tom Broadbent, who was in the British Army and only left at 25 having served in Afghanistan, was poor at the start of the season and low on confidence. He was dropped but brought back in during an injury crisis and has been superb.
Kaiyne Woolery was considered an average league two player and at the start of the season. Unusually, Wellens criticised him publicly for his lack of effort and poor attitude. Woolery's effort increased immeasurably and he's respected by fans.
Wellens is in a better place with his chairman than he was at Oldham. "Far better," he says. "If he wants to know my team I'll tell him and I'll tell him why. He's a football man, he knows his stuff and he listens. I value his opinion too."
Swindon go ahead and are far better in possession at Colchester but lose 3-1, the home team getting more physical in the second half. They were effective against Swindon's superior ball players. With injuries, Wellens could do little to counter it. He needed a more clinical striker too. Replacements would arrive by the end of the week: Doyle.
Three days later, Swindon beat fellow promotion chasers Exeter City 2-1. The 13,095 crowd is even bigger than expected – Swindon's biggest in years and over twice the average of when Wellens' took charge. At several points, the crowd unites and sings his name.
"I want to take Swindon up and then go on holiday," he says. "In the long term, I want to manage Man United. Why shouldn't I aim that high and dream of managing my boyhood club, the one whose winning goal in the 1985 FA Cup final I watched so much that I wore the video tape out? The odds of that happening are slim but you have to try your best."
Updated: February 8, 2020 02:17 PM
These were the details of the news Inside the dressing room with Swindon Town manager Richie Wellens for this day. We hope that we have succeeded by giving you the full details and information. To follow all our news, you can subscribe to the alerts system or to one of our different systems to provide you with all that is new.

It is also worth noting that the original news has been published and is available at The National and the editorial team at AlKhaleej Today has confirmed it and it has been modified, and it may have been completely transferred or quoted from it and you can read and follow this news from its main source.