Saudi Arabia: Ethiopian migrants describe detention 'hell'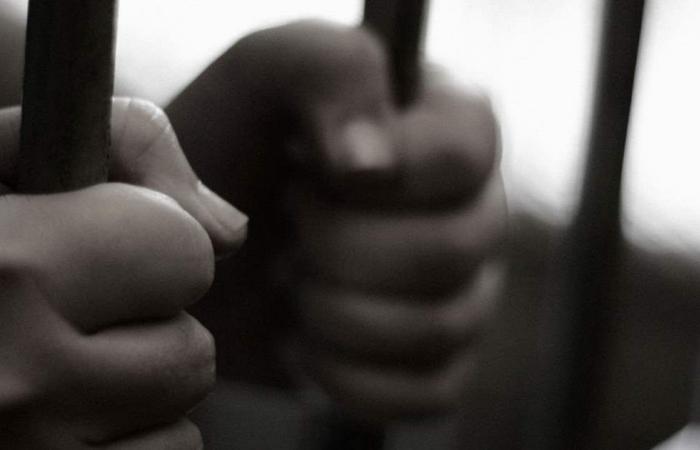 An Amnesty International investigation has exposed shocking new details regarding the treatment of Ethiopian migrants detained in Saudi Arabia. Since March, Houthi authorities have expelled thousands of Ethiopian migrant workers and their families to Saudi Arabia, where they are currently being held in conditions threatening their lives.
Amnesty International has interviewed detainees who have reported being subjected to a range of harsh practices at the hands of the Saudi authorities, including binding them together as husbands, forcing them to use their cell floors as toilets, and holding them for 24 hours a day in unbearably overcrowded cells. The organization documented three cases of death of three adults in custody, based on consistent eyewitness testimony. Other detainees reported at least four other deaths. While these claims could not be independently substantiated, the outbreak and the lack of food, water and healthcare indicate that the true number of deaths could be much higher.
"Thousands of Ethiopian migrants, who left their homes in search of a better life, faced unimaginable cruelty everywhere," said Marie Forrester, researcher and advisor on refugee and migrant rights at Amnesty International. The conditions they live in are in filthy cells. Surrounded by death and disease, so miserable that at least two of them attempted suicide. "
"Pregnant women, infants and young children are being held in these same horrific conditions. Three of the detainees said they learned of the death of a number of children. We urge the Saudi authorities to immediately release all migrants arbitrarily detained, and to improve their detention conditions before more lives are lost."
Amnesty International is also calling on the Ethiopian government to facilitate the voluntary return of Ethiopian citizens to their country, and their reintegration there, and to pressure the Saudi government to make it improve the conditions of their detention in the meantime.
Amnesty International interviewed 12 detained Ethiopian migrants, both women and men, via a messaging app from 24 June 2020 to 31 July 2020. Their allegations were verified through video, photographs and satellite images. Analyzed by the organization's Crisis Evidence Laboratory. All names have been changed to protect the safety of their owners.
Forced nightmare
Until March 2020, thousands of Ethiopian immigrants were working in North Yemen with the aim of earning some money that would enable them to pay the costs of arriving in Saudi Arabia. When the Covid-19 epidemic worsened, the Houthi authorities began issuing orders to migrant workers to go to the borders, as there were reports that they were caught in the crossfire between Saudi and Houthi forces.
Amnesty International was unable to confirm the reports of the shootings, but most of the detainees said they had crossed the border under fire.
In the Kingdom of Saudi Arabia, the migrants were arrested by the Saudi security forces, who confiscated their belongings, and beat them in some cases. Then the majority of them were transferred to the Al-Dayer detention center, and from there they were transferred to Jizan Central Prison, and then to prisons in Jeddah and Makkah. Others stayed in Jizan Central Prison for more than five months. According to the International Organization for Migration, approximately 2,000 Ethiopians are still on the Yemeni side of the border without food, water or healthcare.
Sick, wounded, and denied access to health care
All of the people interviewed said that they had been subjected to horrific abuse from the first moment they were arrested by the Saudi authorities. The conditions of their detention are particularly appalling at Al-Dayer Detention Center and Jizan Central Prison, where detainees reported sharing cells with around 350 people. Amnesty International's Crisis Evidence Lab verified videos that corroborate these allegations. Some detainees said that the gunshot wounds they sustained at the border were the most severe health problem in the Al-Dayer detention center, and they said that the Saudi authorities refused to provide them with adequate treatment, which led to their life-threatening infections.
In al-Dayer detention center, there are no toilets for the detainees. They are forced to use one corner of the cell as a toilet.
Zainab, 26, said:
"This is hell, I have not seen anything like this all my life … There are no toilets, and we have to urinate on the floor, not far from where we sleep. Sometimes we step on our urine."
All the detainees said that diseases had spread in the prisons, and they spoke of skin infections, diarrhea and yellow fever.
Hagus, who was held in Jizan Central Prison for five months, said that some of the detainees were so weak that they had to be carried to the toilets, which overflowed with what was in them and rarely worked.
Despite the very hot summer months, the water was often insufficient, especially in Al-Dayer detention center, where guards reportedly only open the water taps for short periods of time daily.
All those interviewed spoke about the problem of lack of sanitation and hygiene. Since their belongings were confiscated at the border, only the clothes they were wearing when they left Yemen are left with the detainees. There are no shower facilities in Al-Dair and Jizan prisons. Even in prisons in Mecca and Jeddah, where water was available for bathing, detainees were not provided with soap. These unsanitary conditions are of particular concern in light of the COVID-19 pandemic.
Deaths in custody
Two of the detainees stated that they personally saw the bodies of three people – an Ethiopian man, a Yemeni man, and a Somali man – at the Al-Dayer detention center.
However, all of the people interviewed said that they knew that people had died in custody, and four people said that they saw bodies with their own eyes.
Frioini, 25, described a boy in al-Dayer detention center:
He was sleeping on the floor, covered with clothes. He was very weak, and he urinated on himself while sleeping. Another boy was taking care of him. […] We screamed, and the guards came to get him out … and after four days I saw that boy lying dead on the ground outside. I saw another body next to him. "
Two people told Amnesty International that they prevented inmates from committing suicide in Jizan Central Prison and Jeddah Prison. They considered the detainees' lack of certainty, high temperatures and insufficient food to be among the main factors that push detainees into despair.
Abeba, 24, described the acute mental problem of some of the women who were detained with them in the Al-Dayer center:
Some women were talking to themselves, others were not wearing their clothes, and other women were unable to control [بأنفسهن] When urinating. "
Amnesty International is not aware of any mental health facilities in the detention centers. Many women suffered from trauma, not only from their detention, but also from the terrible suffering they went through on their journey from Yemen. Abiba, who traveled with her 19-year-old sister, said that many women were raped during their stay in Yemen by Yemeni police and smugglers:
"My sister is five months pregnant. She was raped in Yemen. Whenever I ask her about the man who committed this act, she starts to cry."
Pregnant women and children are at serious risk
Detainees say there are many pregnant women in custody. Rosa, 20, who was six months pregnant at the time of the interview, said that there were 30 pregnant women in her cell in Jizan Central Prison. None of the pregnant women with whom Amnesty International spoke or heard about had received adequate health care.
When women were finally allowed to see a doctor in Jeddah, Rosa said, guards put metal chains on their legs and tied them as husbands. She was admitted to the medical examination room, but all of them did not receive adequate care. All the women were given the same pills, Rosa said, and were denied an "ultrasound" – not a single test was done during her entire pregnancy.
Some of the women gave birth to their babies during the period of detention. After a brief stay in a medical facility, they were returned to the same unsanitary conditions. Three women reported that two infants and three young children died in the prisons of Al-Dair, Jeddah, and Makkah.
Abeba told Amnesty International:
"The children fell ill in the Al-Dayer detention center because we were sleeping in a filthy place. It was very hot, we did not get enough food, so they had diarrhea, and their bodies were very thin. The children were taken to the hospital, where they died."
Torture and ill-treatment
Two of the detainees reported that guards electrocuted them and others as punishment for complaining about poor conditions.
Solomon, 28, told Amnesty International:
"They used this electrical device … which made a hole in my clothes. I saw a man bleeding from his nose and mouth after being shocked. Since that time, we have never complained because we are afraid that they will electrocute us on our backs with this device."
Eight detainees said that they had been beaten by prison guards and saw others being beaten and shot during escape attempts. One of the men said he saw the body of a man who had been shot after trying to flee.
Amnesty International calls on the Saudi authorities to immediately release all detainees, and to give priority to the most vulnerable, including children.
At the same time, the authorities should dramatically improve detention conditions, end torture and other ill-treatment, and ensure detainees have adequate food, water, sanitation, health care, accommodation, and clothing.
Allegations of detainee abuse should also be investigated and those responsible held accountable.
The need for international cooperation
Each of the detainees interviewed by Amnesty International had met at least one representative of the Ethiopian embassy or consulate during his detention. The detainees said that Ethiopian officials saw the conditions of detention facilities themselves, and that they were able to speak to officials.
However, at the time of writing this report, none of the detainees interviewed by Amnesty International had been returned. The Ethiopian government stated that the lack of adequate quarantine places for the returnees was an obstacle to the returns.
Despite the travel restrictions imposed by the outbreak of the Covid-19 virus, at least 34,000 Ethiopian immigrants were able to return to their homes from around the world during the period from April 2020 to September 2020, including 3,998 people who returned from Saudi Arabia. This shows that returns have not completely stopped, and that Ethiopian migrants can still be returned if both governments are committed to doing so.
In light of this, Amnesty International calls on the Ethiopian and Saudi authorities to work together to ensure the voluntary, safe and dignified return of Ethiopian citizens. The international community also has a role to play in this matter:
"If providing quarantine places for returnees remains a major obstacle, other governments and other donors should support Ethiopia to increase the number of quarantine places, and ensure that migrants can be freed from these" infernal "situations as soon as possible, Mary Forrester said.
"Nothing, not even an epidemic, could justify the continued arbitrary detention and ill-treatment of thousands of people."
For more information or to view a copy of the report that is prohibited from being published before the specified date, please contact the email address: [email protected]
These were the details of the news Saudi Arabia: Ethiopian migrants describe detention 'hell' for this day. We hope that we have succeeded by giving you the full details and information. To follow all our news, you can subscribe to the alerts system or to one of our different systems to provide you with all that is new.

It is also worth noting that the original news has been published and is available at saudi24news and the editorial team at AlKhaleej Today has confirmed it and it has been modified, and it may have been completely transferred or quoted from it and you can read and follow this news from its main source.