Kuwaiti newspaper newspaper | The effect of vitamin D supplementation...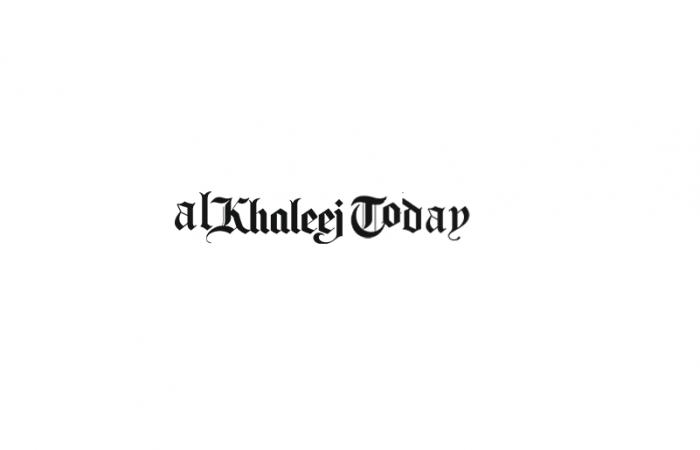 Vitamin D facilitates the absorption of calcium in the body, and calcium strengthens the bone structure. This vitamin plays several roles, but it also affects the function of muscles, nerves, and the immune system.
A number of scientists are working to understand the effect of vitamin D deficiency and supplementation on disease. According to the World Health Organization, evidence shows that this vitamin may protect people from respiratory infections, for example.
In the last two years, researchers have also explored the ability of vitamin D to reduce the risks associated with the "Covid-19" virus. Research is ongoing on this topic, but evidence appears to indicate the ability of these supplements to improve ICU admission rates.
Interest is also beginning to expand in the potential effects of vitamin D on cardiovascular disease and cancer risk. But there are few randomized trials analyzing the link between these factors. These types of studies are the gold standard for detecting any causal relationships in scientific research.
The American Journal of Clinical Nutrition published a new study aimed at filling the existing gap in this field.
Finnish experience
To discover clues about the link between vitamin D and cardiovascular disease and cancer, researchers in the new study launched the "Finnish Trial on Vitamin D" between 2012 and 2018.
Dr. says. Virki Virtanen, assistant professor of nutrition and public health at the University of Eastern Finland and one of the lead authors of the new study said: "When we started planning this trial, we found in the observational studies ample evidence that vitamin D deficiency is associated with most chronic conditions, such as cardiovascular disease and cancer. Type 2 diabetes, and deaths.. In that period, there was little evidence from randomized controlled trials to show that disease risk was reduced when the amount of vitamin D consumed by supplement was increased. For this reason, we wanted to launch a long-term trial of vitamin D supplementation in Finland Which is dominated by severe deficiency in this vitamin, due to the long winter, and we wanted to assess the ability of supplementation to reduce mortality and the risk of developing severe chronic diseases."
For the new study, researchers analyzed data on 2,495 people, including men 60 and older, and postmenopausal women 65 years and older. Participants had no history of cardiovascular disease or cancer.
Participants took a placebo, or 1,600 IU of vitamin D, or 3,200 IU of vitamin D daily. Compared to a placebo, no dose of the vitamin reduced the incidence of cardiovascular disease or cancer in this group of participants.
The analysis was further complicated by the fact that participants generally had elevated levels of vitamin D at the start of the study. This situation, in the opinion of researchers, stems from the implementation of policies aimed at fortifying foods with vitamins in Finland between 2003 and 2011.
"The group that could benefit from vitamin D supplementation, such as those with low serum levels, made up a small minority in the trials," Virtanen explains. "But it is difficult to target this population, given the impossibility of testing people, and including those with low levels of the vitamin. D to the trial for racial reasons. It is unethical for some of the participants in the placebo group to have been deficient in vitamin D for years."
In an interview with Medical News Today, Professor Sean Stern and Dr. Emir Maxorley and Dr. Pamela Magee from the Center for Nutritional Innovation for Nutrition and Health at the University of Ulster in Northern Ireland: "Although participation was low (the study authors hoped to monitor 30,000 people), the results suggest that vitamin D provides certain health benefits. Getting people into the trial was difficult, It did not reach the required level, but the control group appears to have fewer cases of cardiovascular disease and cancer compared to national statistics affected by pre-vaccination campaigns.In other words, improving vitamin D levels at the national level may have a positive impact on the overall health situation, including It outweighs the known health effects on the bone and muscle level, but due to the low number of participants, this sample may not be representative of the entire population, so caution should be exercised when interpreting the results."
Professor Vimal Karani, Professor of Nutritional Genetics at the University of Reading, UK, says: "This trial was characterized by the use of two different doses of vitamin D to assess the response effect of each dose over a period of five years. However, despite the introduction of large doses, the study failed to detect any effect of supplementation on the level of mitigation. Cardiovascular disease and cancer. These findings have significant public health implications, but of course they cannot be generalized to other population groups, because the Finnish people are known for their isolation."
Other benefits of vitamin D
Although there is evidence of increased health benefits from vitamin D supplementation, conflicting results have also emerged.
"Currently, there is no consensus about an optimal amount of the vitamin, or one that provides the same health benefits for all people," says Virtanen. For example, according to some evidence, a high dose of vitamin D supplementation may slightly reduce the risk of death from cancer. "But it does not affect the overall cases of cancer. There is no evidence so far that vitamin D supplements can protect people from corona infection, but it is known that people with the most severe cases (Covid-19) carry low levels of the vitamin serum."
And he adds: "This situation may be a result of infection, not a cause for it, because any acute inflammation leads to a decline in vitamin D levels, and a large number of people with (Corona) are obese, overweight, or have a chronic disease such as type 2 diabetes, These disorders are all associated with low levels of vitamin D.
Finally, Maxorley stresses the role of vitamin D in maintaining a healthy immune system: "There is strong evidence that vitamin D strengthens immunity. Given today's global epidemic, it appears that people with adequate levels of this vitamin do not trigger an acute response when infection is infected as much as possible. They are deficient in it and most importantly, they recover faster than others.Vitamin D affects muscle and bone health and can be obtained from sunlight and many food sources.But supplementation may be needed to receive the recommended daily amount, i.e. 600 international units. daily between the age of one and seventy years, and 800 international units for those over the age of seventy.
He continues: "Supplementation may be effective for residents of northern latitudes, where vitamin D is derived from sunlight during the winter months, and in groups that spend little time outdoors and/or receive limited amounts of the vitamin from dietary sources, but the vitamin is difficult to obtain. "D from foods alone, unless they are fortified. People with diseases that affect the absorption of the vitamin in the body may need to take a supplement."
These were the details of the news Kuwaiti newspaper newspaper | The effect of vitamin D supplementation... for this day. We hope that we have succeeded by giving you the full details and information. To follow all our news, you can subscribe to the alerts system or to one of our different systems to provide you with all that is new.

It is also worth noting that the original news has been published and is available at saudi24news and the editorial team at AlKhaleej Today has confirmed it and it has been modified, and it may have been completely transferred or quoted from it and you can read and follow this news from its main source.