Ukraine fears the collapse of the army… and 150 American military...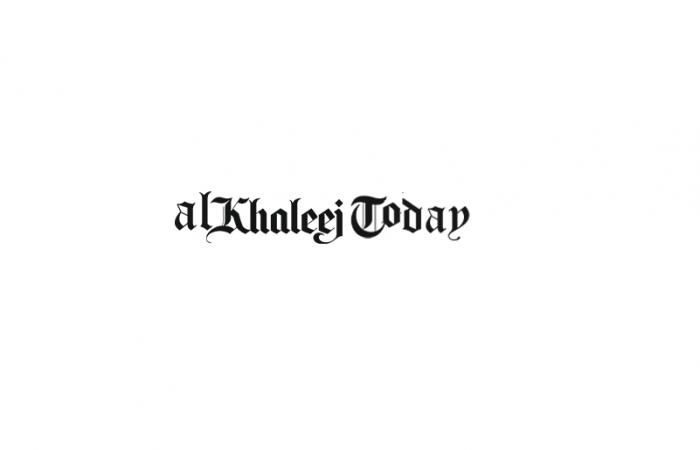 Indirect nuclear negotiations between the United States and Iran on recommitting to the nuclear deal are still stalled despite they began in April.
Meanwhile, US President Joe Biden asked his team to immediately "prepare" in the event that diplomatic attempts to restrict the Iranian program fail, White House spokeswoman Jen Psaki revealed on Thursday.
Washington aims to return to negotiations to prevent Iran from acquiring a nuclear weapon. But Tehran denies this and insists that its nuclear program is for peaceful purposes only.
The newspaper explainedThe Wall Street Journal Everything related to the Iran nuclear deal is as follows:
What is the Iran nuclear deal?
After two years of hard negotiations, the United States and other international powers, the United Kingdom, France, Russia, China, and Germany, signed an agreement with Iran known as the Joint Comprehensive Plan of Action in 2015.
The JCPOA calls for 98 percent of Iran's stockpile of uranium to be destroyed or sent abroad, as well as the removal of two-thirds of centrifuges that can produce nuclear fuel.
Moreover, work on the heavy water reactor that produces plutonium, a heavy metal used to produce nuclear bombs, is suspended, in addition to allowing Iran to enrich uranium to a purity of only 3.67 percent.
Iran agreed to all the terms of the agreement, in return for lifting a large part of international sanctions, especially on oil sales, the shipping industry and a large part of the banking sector.
The deal allowed Iran to use up to $100 billion of its funds frozen abroad due to US sanctions, money it earned from selling oil.
According to the Wall Street Journal, the Obama administration secretly built an airlift to return $400 million in cash to Iran, coinciding with Tehran's release of four Americans it holds.
US energy and banking sanctions persisted but no longer affected other countries. Sanctions on human rights, ballistic missiles and terrorism also continued.
The agreement took effect in January 2016 and its restrictions are designed to last 25 years. However, under the deal, Iran was allowed to produce unlimited amounts of enriched uranium after 2031, with no cap on the purity of that material.
After the departure of the Obama administration from the White House, former US President Donald Trump withdrew from the deal in May 2018, arguing that the agreement would not prevent Iran from developing a nuclear weapon.
The Trump administration has also said that any deal with Iran must include binding restrictions on its ballistic missile program, limiting its regional interference and ending its links to terrorism. Iran has refused to negotiate with the Trump administration.
Why return to the talks?
Since April, the United States and Iran have returned to the indirect talks in Vienna. Negotiations stopped in June after the election of a new government in Tehran, but they resumed at the end of last month again.
Those talks aim to restore the 2015 Joint Comprehensive Plan of Action, where the two countries must determine the steps they will take, together with the major powers, to return to mutual compliance with the agreement.
During the previous six rounds, the United States said it was ready to lift its sanctions on broad sectors of the Iranian economy, including its energy exports, many of its banks, and the shipping industry.
And if sanctions are lifted again, Iran will have access to tens of billions of dollars frozen in foreign banks.
In return, Iran wants the United States to lift all sanctions first so it can verify that it begins receiving the economic benefits of the deal, while Tehran insists that Washington provide a guarantee that the United States will not again withdraw from the deal in the future.
Does Iran have nuclear weapons?
Iran has never had nuclear weapons, although the UN's International Atomic Energy Agency and Western governments have said that Tehran had a dedicated weapons program until at least 2003.
Some officials said they believed Iran at least kept elements of its weapons program alive after that time, but Tehran says its nuclear activities are entirely for peaceful purposes.
As negotiations with Iran falter, American talk about "another path" and a discussion of maneuvers with Israel
In light of the lack of progress in negotiations with Iran on the nuclear file, talk of training exercises for military strikes targeting Iranian nuclear facilities began to surface.
While the amount of time it would take Iran to gather enough nuclear fuel for a single weapon has been reduced to about a month, estimates of how long it would take Tehran to develop a nuclear bomb vary relatively.
Some experts say Iran has only a year to go before it is able to produce a crude nuclear weapon. Others say it could take two to three years to install an effective warhead on its ballistic missiles.
What are the alternatives if the negotiations are not successful?
On December 2, US Secretary of State Anthony Blinken said time was running out for Iran to restore the nuclear deal due to progress on enrichment. In turn, President Joe Biden said the United States was "prepared to turn to other options" if diplomacy fails.
Iran cannot maintain the status quo of increased progress on the nuclear program in exchange for slower talks.
Blinken said the United States has begun looking at options to increase pressure on Iran.
Washington will send a delegation next week to the UAE, Iran's main trading partner, to pressure petrochemical and other companies and banks to halt sanctions-avoiding trade with Tehran.
Israeli officials said this week that joint US-Israeli military exercises could be held to show that recent statements by Israeli officials that Iran will never be allowed to possess nuclear weapons should be taken seriously.
However, US officials are keen to keep diplomacy effective in the near term, as any military strike appears to be the last option, according to the newspaper.
According to the newspaper, this would mean a combination of increased economic and political pressure on Iran, which would require the support of Russia and China to be effective. And Israel stepped up its warnings that it might take military action against Iran because of its nuclear activities.
What is the current state of the nuclear program?
Since President Trump withdrew from the agreement and imposed harsh sanctions on Iran, Tehran has gradually breached the agreement before the nuclear program expanded since mid-2019.
Over the past 12 months, Iran has taken major steps to advance its nuclear program. It is now enriching uranium to a purity of 60 percent, a step that cuts the time for making a nuclear weapon that needs to be enriched to 90 percent.
Iran has continued its work to master more advanced centrifuges, which produce nuclear fuel faster, potentially allowing it to reduce breakout time. It also began producing uranium metal in January, the material used to design nuclear weapons.
In early December, the International Atomic Energy Agency reported that Iran was using, for the first time, advanced machinery to produce 20 percent enriched uranium at the heavily fortified Fordow nuclear facility.
Iran has also imposed severe restrictions on UN agency inspectors' access to its nuclear facilities, as it has also begun producing parts for advanced centrifuges at Karaj, a site from which IAEA cameras monitoring Iran's program were removed after what Tehran said was Israeli sabotage of the facility.
These were the details of the news Ukraine fears the collapse of the army… and 150 American military... for this day. We hope that we have succeeded by giving you the full details and information. To follow all our news, you can subscribe to the alerts system or to one of our different systems to provide you with all that is new.

It is also worth noting that the original news has been published and is available at saudi24news and the editorial team at AlKhaleej Today has confirmed it and it has been modified, and it may have been completely transferred or quoted from it and you can read and follow this news from its main source.