6 ways Biden's victory could affect the Irish economy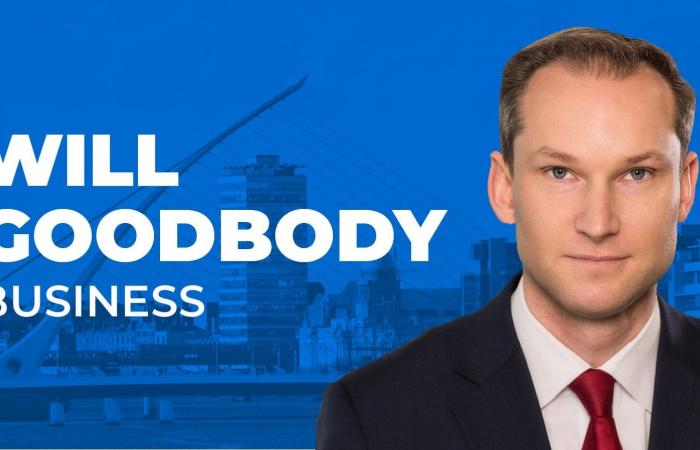 Does it really matter to the future of the US economy which candidate wins the presidential election?
Perhaps not as much as those who stand for election there and their election campaigns want us to believe.
Because there are many different influences on US trade, from the Fed, Senate and House of Representatives to internal and external crises like Covid, international trade conditions, global markets, the pipeline of innovation and much more.
Even so, there is little doubt that the political priorities of those who occupy the White House are very important and perhaps more than normal in this election cycle.
After Joe Biden's appointment as the next US President, what business and economic developments can we expect and what impact will they have on the Irish economy, your company / employer and your pocket?
VAT
When it comes to corporate taxation, a Biden-led government is unlikely to make much of a difference over Trump, including in the area of ​​international tax reform.
"Taxes were the only area of ​​the type of multilateral negotiation that they did not withdraw from, and it was the only area that they were really engaged in," said Gerard Brady, Ibec's chief economist.
"But their overall political position is that we are happy to come to an agreement as long as it doesn't affect US companies. If it's something we don't like, US companies have an opt-out. "
And Mr. Brady doesn't see the position that the Americans propelled first change.
It is important for Ireland to involve the US in the current OECD-led international tax reform process as it is in our interest that the process be successful.
If it doesn't, countries, including the US, will tax the tax firms alone, creating a highly fragmented global jack-of-all-trades that would harm us, especially the multinational corporations operating here.
Domestically, Joe Biden's tax policy includes a plan to increase corporate tax from 21% to 28%.
If implemented, it could have a dampening impact on investment by US firms, including overseas in countries like Ireland.
But without the Senate's democratic scrutiny, it will be difficult, if not impossible, to push through these tax changes.
As a result, experts consider this unlikely to change.
"What he has as a real focus, and very much like Trump, is an ongoing focus on the onshoring piece," Brady said.
"I think that's probably the biggest thing to worry about from an Irish perspective."
Stimulus
While we often only think of investing in Ireland, the process goes both ways.
Ireland is currently the ninth largest investor in the United States and Irish companies employ 106,000 people there.
It is therefore very much in our interest that the US economy develop strongly.
Things went reasonably well prior to the Covid-19 pandemic and it will be up to the new president to promote and move the recovery.
The US government has already pumped $ 2 trillion in stimulus into the economy.
However, it is expected that Biden will attempt to bring out another financial package of similar size.
This could give a boost to Irish firms operating in the US, such as building materials company CRH, which generates 22% of its revenue from US infrastructure spending.
How that injection will be paid for is unclear, however, if President-elect Biden fails to convince a Republican-controlled Senate to raise taxes.
"I'm not sure if the Republicans will change tax laws from 1986 to 2016 to increase them by up to 7%," said Feargal O'Rourke, PwC's managing partner in Ireland.
"But he has to spend and collect money to pay for the current activities."
However, if the incentive does not come and US personal taxes rise, it could have a detrimental effect on the recovery of Irish tourism once travel restrictions are lifted.
Direct investment
However, both stimulus spending and any attempts to hike US corporate taxes could have an impact on FDI here.
US firms account for 70% of FDI in Ireland, and so a growing post-pandemic American economy will fuel its global operations.
Talk of tax hikes in the US could also lead US multinationals to look elsewhere before investing.
"If they talk about increasing the US tax rate from 21% to 28%, it will not lure companies back to the US," said O'Rourke.
However, the pandemic has shown how dependent the US is on products, especially drugs, made by US companies in other countries like Ireland.
This could result in a government led by Biden further pushing U.S. firms to bring manufacturing home, especially in the pharmaceutical industry, in the same way Trump did.
"Both said they wanted to move things back to the US," said O'Rourke.
"But it's one thing that it says. If you suddenly raise your tax rate by 7% and these companies are all embedded here … they won't just walk up and down floors just because someone asks them nicely. "
However, Mark Redmond, executive director of the American Chamber of Commerce in Ireland, is even more confident that US firms will stay here for other reasons.
A recent survey of the leaders of US multinational corporations conducted by the Chamber found that 56% think Ireland is a better place to invest than in 2015 and only 6% disagree.
"In the last nine months of this pandemic, corporate boardrooms in the US have seen their Irish operations in critical global supply chains such as medtech, pharmaceuticals, microprocessors and semiconductors incredibly resilient and trustworthy," said Redmond.
"So we believe that this exceptional performance in the boardrooms in the US will benefit Ireland's reputation."
This will be an important factor, says Redmond, as future pressure on US firms to become more patriotic by bringing jobs home.
The fact that Ireland is a rules-based democracy governed by consent is also very much recognized in boardrooms in the US, he added.
Trade
The Trump presidency was marked by trade protectionism, combat readiness and hardball, among other things.
This has contributed to a contagious effect that has led to an increasingly inward stance from many of the US's major trading partners, including the EU and China.
This position is expected to weaken a bit once Biden enters the Oval Office, with a significant change in tone likely.
"From a European perspective, there will be better bilateral relations between the US and Europe," said Brady.
"There will likely be less trade tensions between the US and Europe in bilateral trade. But I don't think I see much difference in their positions with the US and China. "
"I think Biden will at least try to get the US back to world organizations like the WTO," said Feargal O'Rourke.
"He's a traditionalist when it comes to multilateralism."
However, experts say it does not go without saying that the changing of the guard will result in a complete reversal of the time leading up to Trump's inauguration and the abolition of America First trade policy.
"Are we going to see a prospect of Trump favoring free trade or are we going to see Trump's legacy devoted solely to trade disputes?" Asked Mr. O'Rourke.
"We are not out of the forest yet."
Brexi
The change in administration could not have come at a better time for Brexit as the negotiations reached a crescendo.
Biden has previously made it clear that there will be no trade deal between the US and the UK if the Good Friday Agreement is not protected by the Brexit process.
Now that he is about to become President, that position is becoming even more timely and restricting Britain's options in trade talks.
"You will look out for the US first, but it helps when someone tells Boris and Co that the border needs to be cleared," said O'Rourke.
It can even be helpful to give new impetus to the negotiations that have stalled in the past few weeks.
"Biden is much closer to that, has a much better understanding of it, and will likely give us a boost in terms of diplomatic negotiations," Brady said.
Relationships
Finally, economic ties with the US government are likely to improve.
Ireland already has unique access to the west wing of the White House every March, a tradition that continued under Trump.
The economic relations of the departing POTUS with Ireland only extended to the money that his golf hotel in Doonbeg earned.
But now with a President sitting behind the Resolute desk in the Oval Office very proud of his Irish ancestry, that approach could improve.
"From an Irish perspective, we would be confident that Irish will continue to open the doors to the corridors of power in the United States," Redmond said.
And that could prove very beneficial at a time when it is likely to spark a surge in spending, investment and growth as hopefully the Covid-19 pandemic is over.
These were the details of the news 6 ways Biden's victory could affect the Irish economy for this day. We hope that we have succeeded by giving you the full details and information. To follow all our news, you can subscribe to the alerts system or to one of our different systems to provide you with all that is new.

It is also worth noting that the original news has been published and is available at de24.news and the editorial team at AlKhaleej Today has confirmed it and it has been modified, and it may have been completely transferred or quoted from it and you can read and follow this news from its main source.