For four centuries, many women were persecuted by the Inquisition Courts, instituted by the Church, and sentenced to death, being burned alive in bonfires, for being considered witches. Such women, however, did not fly on broomsticks, perform evil spells, kidnap children or have warts on the tip of their noses. They were, in short, women independent, including financially, who had knowledge about the female body and health, such as midwives and healers, or they used to meet in groups to talk and exchange knowledge. For men and the Church, these meetings were considered dangerous. After all, in the Middle Ages, more than ever, knowledge was something intended for men, who did not like to feel their privileges threatened.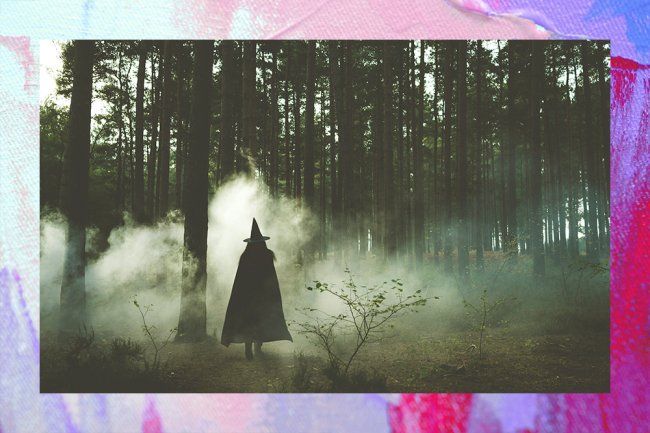 The persecution was so intense that, at one point, it was enough to be female to be exposed to it. "In Salem, an average of 14 out of 19 people who were found guilty and executed for witchcraft were women. And, even when men faced allegations like that, it was usually because they were somehow associated with the accused women ", says the teacher Bridget Marshall, from the University of Massachusetts. So, it can be said that the witch hunt was an attempt to restrict women's access to education, as well as their participation in political and religious life.
It is estimated that more than 40,000 women have been persecuted and executed by hanging, drowning or at the stake, on charges of witchcraft. But, after all, who were these "witches"? We tell you the story of ten of them below:
1. Joana D'Arc
Joan of Arc was born in France in 1412, and played an important role during the Hundred Years War, fighting for his country. After having visions, which guided her to join the French army, she cut her hair and dressed in men's clothing in order to enlist. Joana even led troops and guided the army in important victories for France!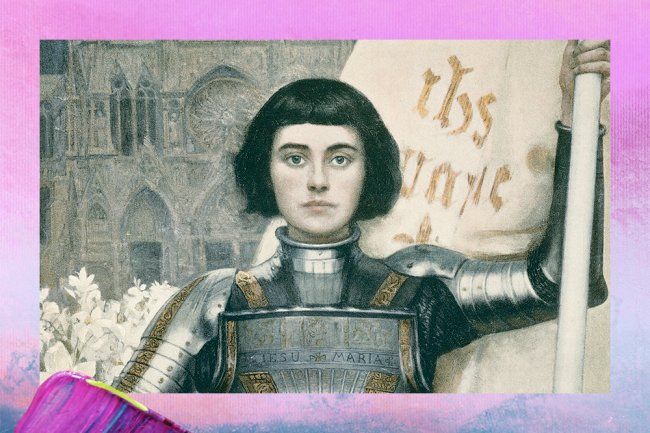 After being captured in battle, she was sold to England and accused of heresy and witchcraft by the English and French courts, and sentenced to death at age 19. In 1931, when she was taken to the stake, while the people called her "witch" and "liar", she said "Jesus" until she couldn't do it anymore.
2. Maria da Conceição
Maria da Conceição was a Brazilian woman who studied medicinal herbs and used her knowledge to help other people. His way of caring for and helping the sick troubled powerful people, like the Church, the ultimate representative of power at the time. A priest from São Paulo named Luís accused Conceição, in 1798, of witchcraft for his knowledge and the way he helped patients. She was sentenced to execution in a public square, which took place in the Largo do São Bento region, in São Paulo.
3. Ana Bolena
Queen Anne Boleyn, second wife of King Henry VIII of England, was accused by her husband of witchcraft for having encouraged him to separate the Church from the State, and not having given birth to a boy. Because she suffered an abortion and had six fingers on one hand, the accusation of witchcraft gained strength and Ana Boleyn was condemned and beheaded in 1536, in London.
4. Elisabeth Plainacher
Elisabeth Plainacher was killed at the age of 69, on September 27, 1583. After her daughter died, the lady became responsible for her four granddaughters. Anna, one of the children, suffered from epilepsy – and at the time, the disease was seen with a sign of the devil. The grandmother was denounced for witchcraft and taken to Vienna, where she was interrogated by a Jesuit inquisitor named Georg Scherer. He performed an exorcism on the young woman and said that more than 12,000 demons left her body. It is not known whether, as a result, the seizures ceased or not. Also, Elsa, as Elisabeth was known, was severely tortured and ended up accepting that she had committed the crime, being sentenced to death at the stake. To this day, this is the only case of execution by witchcraft in Vienna. Plainacher's body was thrown into the Danube River.
Continues after advertising
5. Anna Hibbins
After winning a lawsuit against a group of carpenters who worked at his home, the Church began to view Anna Hibbins negatively and decided to open an investigation against her, excommunicating her and saying that she would be stealing her husband's authority.
A few months later, her second husband, a wealthy merchant named Willian Hibbins, died and she was accused by the Church of witchcraft and sentenced to death. Due to her social position, Anna came to have defenders, such as the prominent minister John Norton, who stated that "She was hanged [em um parque de Boston, nos EUA, em 1656] just for having more intelligence than your neighbors ".
6. Ursulina de Jesus
Ursulina de Jesus she lived in the 17th century, in São Paulo, in the company of her husband, Sebastiano de Jesus, a man who held an important position in the elite of São Paulo society. After time together, Sebastiano, who was barren, accused his wife of being a witch and of using his magic to prevent him from having children. The situation in this case only gets worse when it is discovered that the guy had a lover, Cesaria, who even participated in the Inquisition Court and testified against Ursulina, who was found guilty of using magic and heresy, being sentenced to the stake.
7. Tituba
Tituba was an enslaved black woman who lived in the 17th century and was tried as one of the women accused of witchcraft in Salem. The witch hunt in the city began after the daughter of the local reverend, Samuel Parris, became ill and had strange symptoms. Then the niece of the Reverend Salem also fell ill. At a time when most issues were explained through religion, it was alleged that the disease had a demonic origin and that it had been provoked by three women, among them, Tituba, slave of Parris.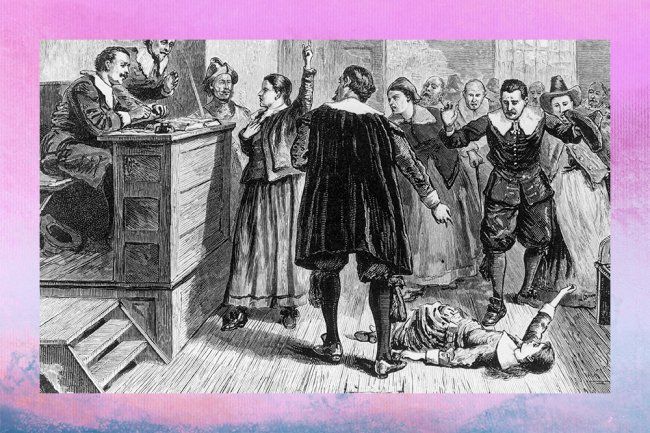 After being interrogated and beaten, Tituba accepted the guilt and gave the names of other women who were involved in the case, probably as an attempt to escape the death penalty. There was no way. Tituba was arrested and until today there is no consensus among historians about what would have happened to her afterwards, that simply disappeared from the map.
8. Elizabeth Clarke
Elizabeth was an 80-year-old woman who lived in England and was persecuted in 1645 by General Matthew Hopkins. The witchcraft charges started after a tailor's complaint, and Hopkins was appointed, alongside John Stearne, to investigate it. Having only one leg and a few warts spread over the body, the General said that Clark carried the devil's mark with him. After being tortured and deprived of sleep for several nights, she said she accepted being guilty and was sentenced to hang, finally obtaining peace.
9. Amina bint Abdul Halim bin Salem Nasser
If for you the witch hunt is something that was in the past, know that even today it happens in some places, as in Saudi Arabia. In December 2011, Amina bint Abdul Halim bin Salem Nasser was executed in the province of al-Jawf after being accused of witchcraft and witchcraft by Islamic justice.
More information about the case was hidden, as is usually the case, but it is known that the woman was over 60 years old. According to information from the Associated Press, Amina's murder was the 76th in Saudi Arabia that year, predicted by a kind of modern-day (but not so modern) Inquisition Court. "The accusation of witchcraft is often used in Saudi Arabia to punish people, usually after unfair trials, for exercising their right to freedom of expression or religion, "he explained. Philip Luther at the time, acting director of the Amnesty program for the Middle East and North Africa.
10. Adolfina Campos
Adolfina Campos he lived in the village of Tahehyi, approximately 290 km from Asunción, the capital of Paraguay, when Sergia, his sister, fell ill and Adolfina was accused of witchcraft. As the sister did not improve at all, a group, formed mostly by indigenous men, killed the alleged witch with her own hands, attacking her with wooden arrows and then burning her in a pit with burning wood. Adolfina was 45 when the crime was committed in November 2014.
When analyzing the history of each of these women accused of witchcraft, it is possible to notice some patterns. They were, in short, women who had access to knowledge that until then had been the privilege of men, thus becoming threats. They also ended up being blamed for episodes that the man insisted on explaining using religion, not science. Not to mention that, in many cases, these women were persecuted simply for having some physical disability or for not fitting into a standard of beauty. It is also important to note that most victims of the Inquisition "confessed" their crimes after being tortured, in an attempt to end suffering, stay alive or even save someone's life.
Continues after advertising
These were the details of the news Halloween: 10 women persecuted during history for being considered witches for this day. We hope that we have succeeded by giving you the full details and information. To follow all our news, you can subscribe to the alerts system or to one of our different systems to provide you with all that is new.

It is also worth noting that the original news has been published and is available at time24.news and the editorial team at AlKhaleej Today has confirmed it and it has been modified, and it may have been completely transferred or quoted from it and you can read and follow this news from its main source.