– Vedum is fooling voters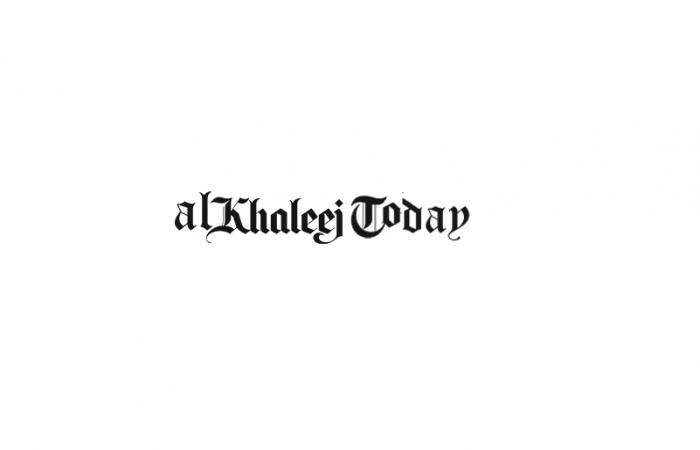 – I always go in the think tank.
Siv Jensen is sitting in the office in the Storting and interrupts the question of whether she was ever unsure whether she should go on two new years as party leader – and four new years as a parliamentary representative.
– What happens in Siv Jensen's think tank?
– I have always said that I must have the commitment at the top to be party leader for the Progress Party. The only period I as a party leader have had a fall in commitment was in the months after the corona shutdown, says an outspoken Jensen.
It was not about the party, she emphasizes. It was just not possible to do what Siv Jensen has loved since she started in politics in the 90s.
– It was not possible to pursue party politics. It was sad. When I finally resumed my travel business, the excitement returned with full force. Finally I could travel around and meet elected officials. Meeting people, being an ombudsman, raising their issues, that's what the FRP is about.
– My God, you should not stop this here, I said to myself.
Fossil friend
The ombudsman Jensen will talk about motorists, at least those who still want to have the opportunity to both buy and drive a petrol or diesel car after 2025.
It is nine months since Jensen took the FRP out of government and left the Granavolden platform where the FRP – unanimously – advocated the goal that "all new passenger cars should be zero-emission vehicles in 2025".
Now the pipe has a different sound. The Storting group, led by Jensen, is in favor of the party nailing down two clear principles:
No to a ban on the sale of petrol, diesel and hybrid cars after 2025
That people themselves should be able to choose what kind of car they want to buy. Car taxes will not be increased, but lowered for petrol, diesel and hybrid cars.
– I think it's nice to set goals, but to succeed you have to have the inhabitants with you. For many, the goal has become more important than safeguarding the interests of the inhabitants, says Jensen.
– It will probably be a disadvantage for those with long driving distances. The market for electric cars is not yet accessible to everyone due to price and range. I think it is a headless policy that everyone should drive an electric car in a country with mountains, great distances and cold in the winter.
Jensen sees more and more parties struggling to put real power among the goal of only zero-emission cars in 2025. Either by increasing taxes on petrol and diesel cars – or by banning.
– Politicians can not just thump on bans and higher taxes. If it goes as far as a ban on driving a fuel car, you sort people into an A and a B team. I really did not think that there were so many parties in Norway who thought so, says Jensen.
– Which parties want a ban on petrol and diesel cars?
– The Center Party has come a long way. Labor and MDG the same. The right is at full speed towards that type of attitude.
"Completely unrealistic"
Jensen mentions the Center Party before MDG when she sums up the car-hostile parties in the Storting. Center Party leader Trygve Slagsvold Vedum is at the forefront of consciousness after stealing FRP voters with both hands in recent years.
– He has borrowed them, corrects Jensen.
– Trygve sails under a false flag. He sometimes sounds like an echo of me.
– Is it annoying?
– No, it's fun. But he has chosen the wrong team, without a shred of opportunity to get through for what he says.
Jensen invited Vedum over to the bourgeois side already while the FRP was in government and both deputy leader Listhaug and leader Jensen would like to share the King's table with the farmer from Stange, even though she describes it as "completely unrealistic".
– A Conservative, SP and FRP government had potentially been very exciting. Given that Trygve actually means what he says. But what he says is not to be found in the Center Party's new program proposal.
– He's fooling his voters!
– With what?
– With a rhetoric not found in the Center Party's policy.
– What he says about fees?
– For example.
– What else?
– With the partners he has chosen. He's not going to win all these fights. He will work with an MDG that will increase petrol and diesel taxes overnight.
– I do not think you will find many in Sp who want to collaborate with MDG.
– Now the Labor Party is on that galley as well, they will increase petrol and diesel taxes overnight. Vedum is in very bad company.
Vedum: – The dream world
We get hold of a traveling Vedum in Bodø, who becomes laughable when he has read Jensen's latest attack on him.
– It is only the FRP that talks about us cooperating with the MDGs, not us. They have created some kind of dream world, says Vedum, who reminds that the Center Party wants to be in government with the Labor Party.
In the Center Party's new program proposal, the party uses exactly the same wording as is used in the current National Transport Plan, which was presented by Ketil Solvik-Olsen – from Frp, Vedum reminds.
– This is not something radical, it is a goal formulation. This is how we have it in many policy areas and we are at full speed on our way to a larger share of zero-emission cars, Vedum explains.
Who admits that he wants higher car taxes – on electric cars that cost more than 600,000 kroner.
– We want a lower tax on biodiesel. I would like to remind Jensen that you can use the tax policy actively – also by putting them down.
The gut feeling
Siv Jensen was in government with KrF and Venstre, a company no one in Frp is particularly keen on again. Jensen has not appeared in Erna Solberg's dinners for the bourgeois party leaders since she left government in January, she told Dagbladet earlier this autumn.
Now Jensen will agree with her old friends on the budget, the first in seven years she has not made herself as finance minister.
– It does not hold with two kroner on the snuff box if you are going to stop the trade leakage to Sweden?
– When we have said that the fight against cross-border trade is one of our important demands, there can be no less symbolic tax relief, no, Jensen says.
– The government provides a little cheaper soft drinks in its proposal?
– It will not have any significance for cross-border trade. I only know one person who earns something from it, and that is Bård Hoksrud, says Jensen and laughs.
– I think he will save 60 kroner a year with the enormous consumption he has.
– So you have to get KrF on cheaper alcohol and tobacco?
– KrF can no longer close its eyes to Norwegians buying alcohol and tobacco in Sweden. The use of tobacco is declining anyway.
Will ban arranged marriages
– You suddenly seemed a bit subdued after the government presented the budget after shouting very loudly for a long time?
– I do not think it is necessary for us at this stage to use a vote to make the government understand that we mean business. If they have not yet understood it, they will notice it when they sit down at the negotiating table.
Jensen promises the governing parties a tough autumn. Finally, it will be about the political instincts of Listhaug and Jensen.
– You can be completely confident that we will feel the gut feeling whether it is good enough or not that we can recommend the negotiated solution for the parliamentary group.
– What happens if the gut feeling is not there?
– I have no need to speculate about that today, because we have the goal of making it happen. But then the government must stretch, and I hope they understand that, warns Jensen.
Discussing with Carl
It is not common in Norwegian politics for resigned party leaders to be active and have loud opinions about the course of their old party.
But neither is Carl I. Hagen anyone. Neither in Norwegian politics – and certainly not in the Progress Party.
To sell himself in Oppland and Oslo, he delivered a document with 15 points, some of which violate the FRP's adopted policy – such as assimilation of immigrants and a rejection of the UN climate panel. He is nominated for first place in Oppland and as number three in Oslo – Jensen's own county.
– Is it inside to deliver its own program?
– All our candidates must sign a self-declaration stating, among other things, that they undertake to follow the program adopted at any time.
– So Carl I. Hagen promises too much?
He, like all other candidates, has one job – and that is to follow the party's adopted policy.
– What is it like to have a former party leader who has his own program?
– First and foremost, Carl, as he always has been, is passionate about FRP and just as passionate about politics as when I met him many years ago. There is actually some respect for that. It does. He shines with many exciting input. I discuss various issues with Carl from time to time, says Siv Jensen.
These were the details of the news – Vedum is fooling voters for this day. We hope that we have succeeded by giving you the full details and information. To follow all our news, you can subscribe to the alerts system or to one of our different systems to provide you with all that is new.

It is also worth noting that the original news has been published and is available at time24.news and the editorial team at AlKhaleej Today has confirmed it and it has been modified, and it may have been completely transferred or quoted from it and you can read and follow this news from its main source.