Thank you for your reading and interest in the news Mysterious killings of Syrian regime operatives hint at inside jobs and now with details
Hind Al Soulia - Riyadh - On a rainy October in 2013, a Syrian military music band in red berets played a requiem at the funeral of one of the regime's top enforcers.
Loyalists fired their guns in the air as a wreath-adorned ambulance carrying the coffin of Maj Gen Jameh Jameh, of military intelligence, drove through the Alawite Mountains overlooking the Mediterranean.
Alawite rites were performed in front of the flag-draped coffin in Jameh's home district of Jableh.
The official news agency said he was killed by "terrorists" in the line of duty in the eastern province of Deir Ezzor, and regime media broadcast footage of the funeral.
ISIS, Al Qaeda-linked Al Nusra Front and at least one local rebel group all said they had killed Jameh.
But a senior western security official told The National that seven years on, his agency was still unable to confirm whether Jameh was killed at all.
Last month, six regime military and intelligence operatives were reported dead, but Jameh's death shows the probable difficulty in discovering what happened.
None have had as senior a position as Jameh, but the war economy, as well as Iranian and Russian patronage networks, have elevated them to power and wealth beyond what their official role would suggest.
Their emergence as significant players is owing to changes in social dynamics and power structures in regime areas, driven from within and by outside powers, since the outbreak of the revolt against Assad family rule in 2011.
Nizar Zeidan and Brig Gen Suleiman Khalouf
The deaths were mostly reported by the opposition and by Arab newspapers.
Regime sources corroborated reports of the deaths of two of the men: militia commander Nizar Zeidan and Brig Gen Suleiman Khalouf, head of the Military Signal College in the central city of Homs.
Pro-Assad Facebook groups said Khalouf was "martyred" last month.
One, named Souriya Habibati, said Khalouf was killed on the Jabal Al Zawiya front in Idlib.
The same group blamed "dogs" of a militia called the Fifth Corps for Zeidan's killing two weeks ago.
The Fifth Corps was set up from former rebels who had surrendered to the regime, mostly in southern Syria, under deals brokered by Moscow.
A defected Syrian army officer in contact with the Fifth Corps said the militia had nothing to do with Zeidan's killing and that an inside job was more likely.
The officer ruled out that Khalouf died in combat, saying that he may have died in a "car accident or of the coronavirus".
His importance, the officer said, had grown among the Alawite community in Homs because his officers played a major role in crushing the rebellion.
Having an independent base among the Alawite community became increasingly frowned upon after the Russian intervention in 2015, which restored large areas of territory to the regime and sharply improved the outlook for survival of the Assads.
Clues to the deaths of the two men may lie in the paths they took to rise in the regime's ranks, which may have ultimately made them expendable.
'The pie is getting smaller'
Zeidan was a commander of a Sunni militia attached to the elite Fourth Mechanised Division, commanded by Bashar Al Assad's brother Maher, who is also the de facto head of the Alawite-dominated military.
Like the Fifth Corps but smaller, the militia is comprised of former rebels in the Wadi Barada area, north-west of Damascus, who surrendered to the regime in a deal guaranteed by Russia in 2017.
Although the regime regarded Zeidan's group as cannon fodder, attachment to the Fourth Division was materially beneficial, partly because the division oversees many of the area's once-lucrative roadblocks.
But such illicit cash flows have been drying up.
Income from monopolising supplies to besieged populations was lost when siege warfare against rebel regions mostly ended two years ago, after the regime prevailed in Damascus and the south.
Sunnis, who contribute the core of day-to-day economic activity, were displaced or fled Syria en masse, lessening the potential to extort the civilian population.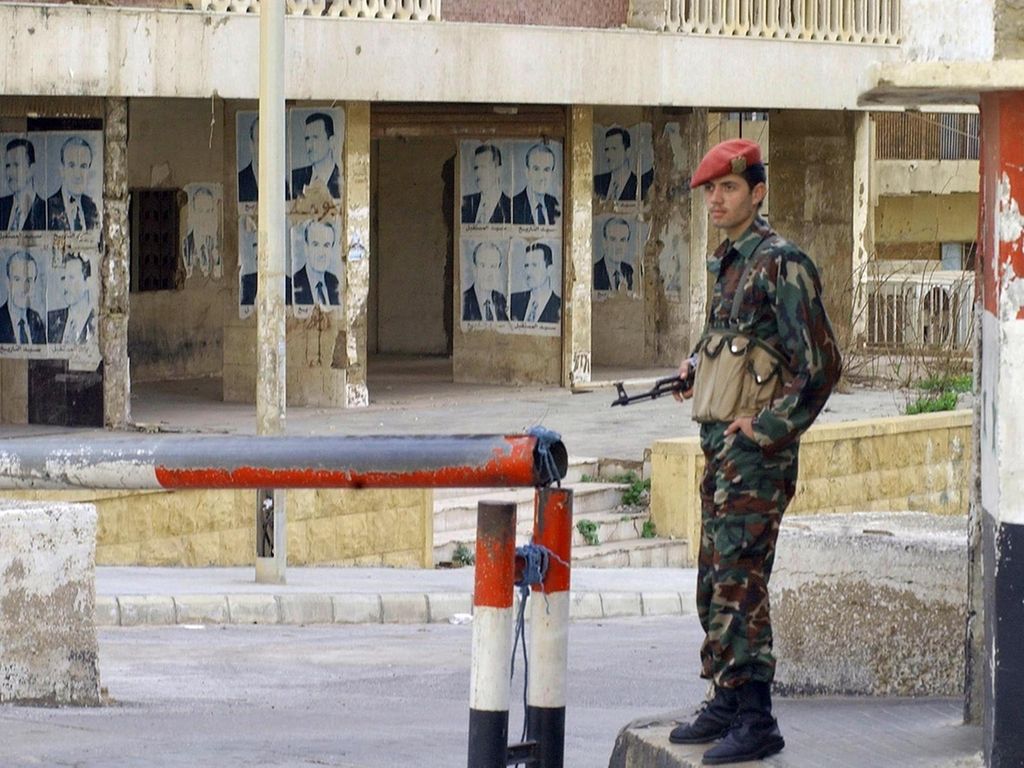 An economic meltdown in Lebanon resulted in November in bans on dollar withdrawals from Beirut's banks, lessening foreign currency flows to regime areas and contributing to a renewed collapse of the Syrian pound.
One regime officer wrote on Facebook that his monthly salary of 73,719 Syrian pounds (Dh117) is now worth $32 and can buy no more than one banana a day for his family.
The same salary would have been worth $1,475 in March 2011, when the Syrian revolt began, and $123 before the Lebanese financial crisis at the end of last year.
As a Sunni, the wages Zeidan tried to secure for himself and his subordinates were taken from a smaller pool of resources than that available to his Alawite superiors.
While he owed his status as a local warlord to Russia, the Fourth Division was regarded as falling increasingly into the Iranian orbit, possibly contributing to his position becoming untenable.
Two diplomats based in the Middle East said Zeidan and others who have been reported killed appear to have been casualties of regime consolidation.
"The pie is getting smaller and the scene is too crowded," one of the diplomats said.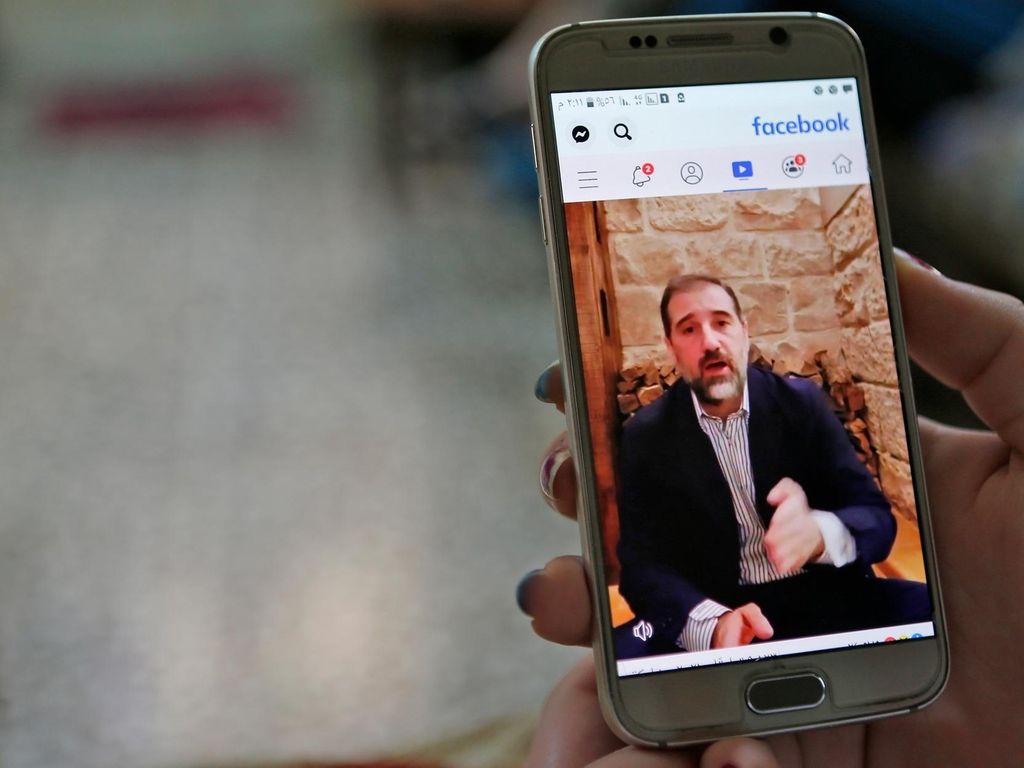 Rami Makhlouf
More mysterious was the death of Khalouf, whose reputation among the Alawite minority in Homs was enhanced by the war.
Syrian political analyst Ayman Abdel Nour said he appeared to have been close to Assad's maternal cousin, the oligarch Rami Makhlouf.
Mr Makhlouf gained support among the Alawites of Homs by channelling money to their neighbourhoods.
But a rift between him and the president emerged in May, with Mr Makhlouf making videos lamenting that some in the security force he had been financing were turning against him.
Khalouf's death coincided with reports that at least 15 proteges of Mr Makhlouf in security had been arrested.
Regional bankers said the financial meltdown in Lebanon last year prompted scrutiny by the inner circle about Mr Makhlouf's position as the money man of the regime.
It was a role he inherited from his father, Mohammad, who moved to Moscow between 2012 and 2014.
The tycoon was barred this year from leaving Syria and the government ordered his assets to be seized.
But his relations with Russia are said to have been a major factor shielding him from physical retribution.
Mr Makhlouf became a major player in the war economy. He financed pro-regime militias and paid compensation to families who lost members fighting for the regime.
Mr Abdel Nour said Khalouf was a conduit for Mr Makhlouf to grease the wheels of the system.
"Khalouf had a network among the officer corps and he owed allegiance to Makhlouf," Mr Abdel Nour said. "For the regime, such officers are a time bomb."
Muhammad Halhal, a cleric, said the brigadier general had "damaged his life for his homeland" in footage that appeared on a Facebook page for his home village, Tel Turmos, north of Homs.
An unidentified army captain delivered a eulogy, saying Khalouf was "always optimistic about the future of Syria".
"He inspired his subordinates with love and high morals," the captain said.
Masters of deception
Mystery shrouds the reported death of another four regime operatives, including Ali Jumblatt and Maan Idris, two lieutenants of Maher Al Assad.
The other two were Brig Gen Somar Deeb, who oversaw interrogations at the notorious Sednaya Military Prison north of Damascus, and Brig Gen Thaer Kheir Beik of Air Force intelligence.
Air Force intelligence is a main security organisation that was also believed to have come under strong influence from Iran.
No corroboration or denial of their deaths was found on the pro-Assad social media.
But the outlets said a fifth regime operative who was reported by the opposition and Arab media to have been killed, Brig Gen Jihad Zaal of Air force Intelligence, a Sunni, is alive and working.
The officer with the opposition said it was highly plausible that the four were "liquidated", given the internal upheaval in the regime.
But Mr Abdel Nour was inclined to believe that the four are all alive and still active within the regime.
"The regime wants to distract from the main issue, which is Rami Makhlouf," he said.
Mr Abdel Nour said it was usual for the regime to put out false information "to hide its patterns, or create false ones".
With the regime considered to be well versed in deception, it might never be ascertained whether the four are dead or alive, especially considering that their family names are Alawite.
Unity among the Alawites in security has underpinned the regime since Hafez Al Assad took power in a coup in 1970.
Direct shedding of blood by the regime of Alawites in the military and security organisations has been relatively rare.
The praetorian military and intelligence units, overseen by layers of enforcers, maintained cohesion over decades.
But turf warfare among the pro-Assad paramilitary increased in the past few years, and the regime has not hesitated to dispose of non-violent Alawite dissidents.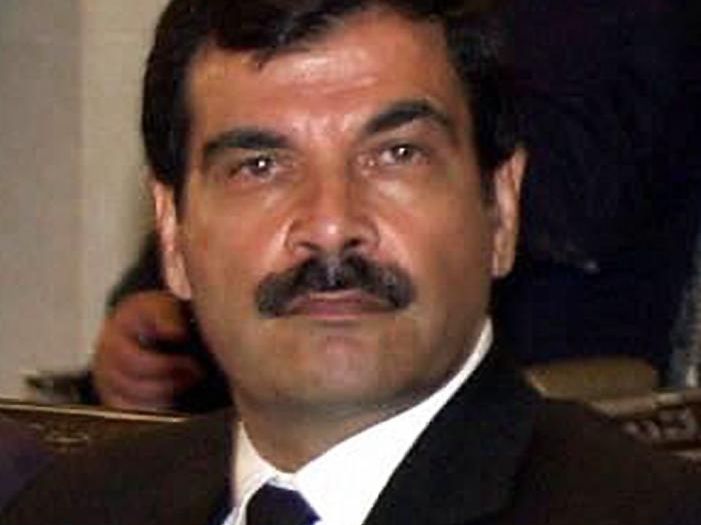 The most important Alawite security figure believed by regional intelligence to have been killed by the regime was the president's brother-in-law, Brig Gen Assef Shawkat.
Maher Al Assad, in particular, hated Shawkat, and shot him in the stomach in the 1990s.
Shawkat was transferred to France for treatment, survived, and returned to Syria.
In 2012, a villa explosion in Damascus killed him and three other senior security figures, who were members of a "crisis cell" directing the crackdown on the uprising.
Three rebel groups claimed responsibility. But regional intelligence officials said Shawkat's death was an inside job.
A European diplomat described Shawkat as "everything Bashar Al Assad is not: charismatic, loved by the Alawites and competent militarily".
Shawkat and Jameh were among senior Syrian security officers implicated by a UN investigation into the 2005 assassination of former Lebanese prime minister Rafik Hariri.
Hariri died in a lorry bomb blast in Beirut, along with 21 others.
His assassination set in motion a series of events that forced the withdrawal of Syrian regime forces from Lebanon that year.
UN investigators interrogated Jameh in Vienna in December 2005, along with four other Syrian officials.
He was the de facto commander of Syrian intelligence in Lebanon when Hariri was killed.
Rustum Ghazaleh, Jameh's nominal superior in Lebanon, died in Damascus in 2015.
The Lebanese pro-Assad Al Mayadeen TV said Ghazaleh, a Sunni from Deraa, died in hospital, but official media in Damascus made no mention of him.
A regional intelligence official said Ghazaleh, who was also interrogated in Vienna, was looking to defect before the regime killed him, but "no one wanted him".
His one-time boss, interior minister Ghazi Kanaan, killed himself in 2005 at his office in Damascus, regime media said.
But few believed the regime's version at the time.
Kanaan, an Alawite and the viceroy of the Syrian regime in Lebanon when Hariri was killed, became known as having been "suicided".
The regime resisted requests by the investigators to send Shawkat, head of Syrian military intelligence at the time, to Vienna to be questioned.
A European official who covers Syria said although the details might never emerge, he had been expecting the regime to "embark on internal cleansing", given that it considers it has won the war.
The regime's cover-up operations have their roots in training by Russia's KGB and Germany's Stasi, and from at least one Nazi operative who fled to Syria after the Second World War.
It might never be revealed how old and new symbols of the regime disappeared from the scene.
But there is a saying among the vanquished Sunnis in Syria: "Only an Alawite kills an Alawite."
Updated: July 24, 2020 01:10 AM
These were the details of the news Mysterious killings of Syrian regime operatives hint at inside jobs for this day. We hope that we have succeeded by giving you the full details and information. To follow all our news, you can subscribe to the alerts system or to one of our different systems to provide you with all that is new.

It is also worth noting that the original news has been published and is available at The National and the editorial team at AlKhaleej Today has confirmed it and it has been modified, and it may have been completely transferred or quoted from it and you can read and follow this news from its main source.