India News - India's controversial citizenship act: Lost in translation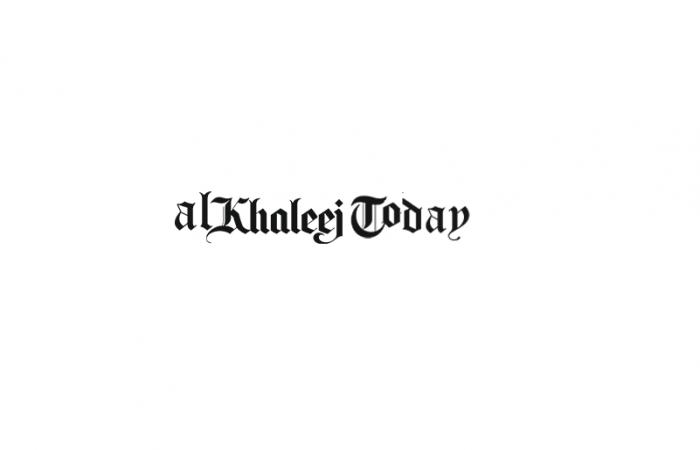 Thank you for reading the news about India's controversial citizenship act: Lost in translation and now with the details
Aden - Yasmine El Tohamy - In the interim, any flow of the six sects that are allowed to settle as full-fledged citizens is also curtailed or technically totally blocked.
The mob violence in New Delhi this week to protest the promulgation of the Citizen Amendment Act (CAA) was patently orchestrated. No one gets up four days after the development and torches public property and markets it as spontaneous reaction. Prime Minister Narendra Modi hints that it is the Congress behind the sporadic rioting and the spreading of canards and he might well be right. But that does not cut the mustard and somewhere the message behind CAA has got lost in translation. Also, burning buses and fire engines and throwing bricks on roads is so self-defeating and depressing that such frenzy sets everyone back. There is just no percentage in such destruction and even those who engage in it must know how imbecilic this is.
Truth be told there was no real need to push towards a bridge too far and the weeding out process, regardless of the BJP spin on it, does seem hasty so soon after the Ayodhya decision and not totally thought out. If you embark on a specific route you must be aware of your destination. In this case the return of those who came to India after 2015, do not have documentation, have lived less than five years in India(reduced from the earlier mandate of eleven years) or, as we are so informed, are Muslims from neighbouring countries are all sidelined from the  charitable heart.  It is a wide net and certain innocent individuals are certain to be caught in it.
In the interim, any flow of the six sects that are allowed to settle as full-fledged citizens is also curtailed or technically totally blocked. As of the first day of 2015 or before, anyone coming across any of the borders whether a 'persecuted' minority or not is welcome. Anyone after  the clock strikes midnight is not ipso facto, eligible for  citizenship. What if a Hindu or Sikh or Jain or Buddhist crosses the border this afternoon? He might be treated sympathetically but on what grounds can citizenship be granted without going through the legal process. In truth, this holds good for everyone.
 If that be the case, where is the need to have underscored the great divide on a religious basis? It would have been less hurtful and confusing if the CAA draft had just said that those who came into India before 2015 can stay and those who came later cannot.
To further simplify matters and reduce heartburn, the question of documentation could have been categorised and predicated to the roots concept. I belong therefore I am. In a nation where illiteracy is still rife you cannot expect perfect documentation. That would be unrealistic.
But the most opaque issue that emanates from the Act is what are you going to do with the aliens, so to speak. Can you send back the kabuliwala to Kabul? Dispatch the Tamil Moors to Jaffna? Round up the Rohingyas and others and send them on a train to Dhaka? They are here and those countries will not take them so easily because New Delhi says, 'from whence they came there they should return'. To be blunt, many of them were given refuge officially and creating this river of misplaced humanity will create more alienation and a sense of dismay.
What has to be done and should have been done is not meddling with human life but upping the control factor on the nation's borders. They are porous and can be genially accessed by sea and surface and are a security risk of the highest magnitude. The effort and the time and the expense exhausted in creating lists that ominously sound more like pogroms and generate fear could have been used to walling the frontlines and blocking migration at will. That is a non-religious priority no one can possibly cavil over.
India is way behind the global curve and it can even be conceded that corruption and a greasing of the palm has helped people to cross over.
Whether it is heightened patrols, more fencing or a greater awareness of the encroachments, maintaining the nation's security cannot be predicated to leigislation like the CAA which only created suspicion over motive and a certain rage and sense of being marginalised. If anything, it is these people who can be susceptible to the blandishments of the extreme doctrines and be so recruited.
There is, therefore, need to think this scenario through. If the recipient countries are not receiving the wretched and the poor and those sans liberty. then what exactly is the point of the upheaval.
To be fair, it is government that allowed 40,000 Rohingyas into erstwhile Jammu and Kashmir. It is government that gave 'residence' to thousands of Bangladeshis into Assam and almost overran the sons of the soil.
And it is government that has allowed ghettos in the capital reportedly populated by Tamils from Sri Lanka. Over 18,000 Afghans are self-exiled in India, escaping the wrath of the Taleban. Can India turn its back on them? The figures fluctuate, but of the 20 million Bangladeshis who came into India in 1971 on a free pass, at least 1.5 million stayed and now their numbers must have doubled.
There are close to 150,000 Sri Lankan Tamils in Tamil Nadu alone and 700 to 1,000 refugee families in Kerala. In fact, there are now pockets of Bengalis from across the border who speak perfect Malayalam and have pitched tent in Kerala. What of all these people?
Statistics tend to deaden emotion and empathy with the human condition. These are not numbers, they are people, regardless of their religion - men, women and children who want nothing more than to get on with the task of living. No legislation can rightly or rightfully negate the human element.
The fear that sends its tendrils into the air is based on the possibility of a disgruntled and outraged youth that can so facilely become fodder for the extremists to recruit and this is what must be guarded against.
These riots will end but does India want the scars to remain.
These were the details of the news India News - India's controversial citizenship act: Lost in translation for this day. We hope that we have succeeded by giving you the full details and information. To follow all our news, you can subscribe to the alerts system or to one of our different systems to provide you with all that is new.

It is also worth noting that the original news has been published and is available at Khaleej Times and the editorial team at AlKhaleej Today has confirmed it and it has been modified, and it may have been completely transferred or quoted from it and you can read and follow this news from its main source.