The tax battle threatens the American market with the loss of...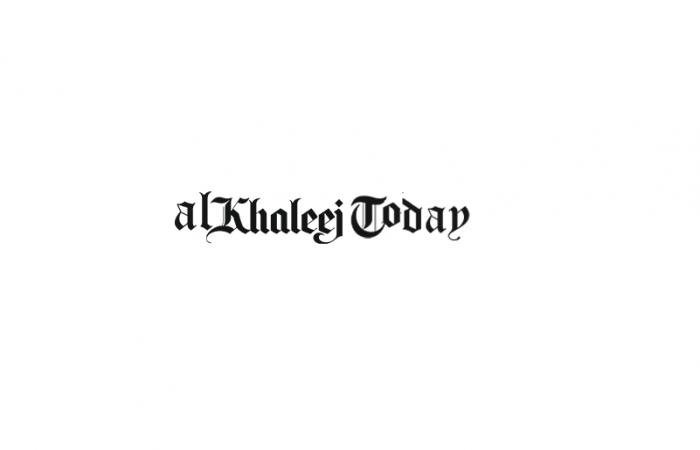 When the US administration proposed imposing an income tax on the wealthiest groups, obligating people who belong to that category to pay annual taxes on their financial assets, specifically shares when their value increases, it justified this proposal by the importance of the tax returns that will be earned to finance US President Biden's economic plan.
These proposals have been sharply attacked, and widely criticized by US billionaires and their supporters, especially in the Republican Party, despite the fact that US statistics and official data indicate that they pay only a small percentage of taxes, as a percentage of their income compared to the rest of the American groups.
The tax battle has subsided somewhat over the past months, but it has returned to the forefront of events in recent days when billionaire Elon Musk – the world's richest man – launched a poll on Twitter, asking his 63 million followers, whether he should sell his percentage 10% stake in Tesla Electric Vehicle or not?
The poll was attended by 3.5 million people, and 58 percent of the participants voted in favor of selling.
For his part, Musk confirmed his commitment to the results of the survey, and in fact, the question posed by Musk is very important, like Jeff Bezos, founder of the Amazon e-commerce giant, Mark Zuckerberg, founder of the social networking site and other top billionaires in the United States, where the tax system does not impose a tax on The shares they own, regardless of their number or value.
And often these shares are the main source of their wealth, only these billionaires are legally obligated to pay tax if they sell their shares, and since the shares rise in value over time, for example, Musk bought the "Tesla" share for ten US cents, and now the value of the stock is 1222 Of those shares, he owns 170.49 million shares, so he has no justification for selling, as its profits are enough to lead a luxurious life, and then Musk and his peers get richer without paying any tax, and even the taxes imposed on their profits are often circumvented On it by exploiting legal loopholes, hence the importance of Elon Musk's question. Without selling his shares, he will not pay taxes, and this is exactly what Democratic Senator Ron Wyden wanted to change through a plan to impose annual taxes on unsold assets such as shares. In short, these billionaires will pay according to this proposal a tax They own the shares, whether they sell them or keep them.
The importance of Musk's move also comes to accompany it with the inflated value of Tesla's shares, as its market value recently exceeded a trillion dollars, and Musk owns 20% of its shares, which means that the 10% that he intends to sell will amount to 17.048 million shares, and with the share price reaching 1222 With a dollar, Musk will earn about $21 billion from the shares he will sell, and only five billion dollars are entitled to taxes.
And to understand what is happening, and whether Musk's disposal of some of his shares in "Tesla" is an individual behavior of a billionaire who some like to describe as "eccentric", or is it a general tendency by the wealthy in the United States to want to reduce the share of shares in their investment portfolios, in order to avoid paying Suggested taxes, if ever applied.
To understand all this, we must know that Elon Musk, for example, bought Tesla stock for 49 cents on his initial investment in the company, and since then the shares have been divided five to one, so the cost basis of this investment was actually just under ten cents a share, This also applies to many of his peers, such as Jeff Bezos, Mark Zuckerberg and others.
Elon Musk's move to sell 10 percent of his shares in "Tesla" may in part reveal a willingness or at least a tendency to think among billionaires in the United States of how to avoid the tax proposal of US Senator Ron Wyden, who was quick to respond to the move of the richest man in the world, by tweeting on "Twitter," saying, "I am looking forward to the day when the richest person in the world doesn't pay taxes on a Twitter vote." Voluntary for billionaires who defer tax payments for years and sometimes indefinitely.
That battle comes after many government and media reports revealed that billionaires in the United States, estimated at 700, do not pay federal income tax, relying on an army of lawyers and financial accountants that prevent others from paying their taxes.
This conflict was reflected in the value of Tesla's stock, as the share price fell 9 percent after the vote, but this decline would not affect the decision of Elon Musk, who pledged to abide by the results of a survey, although it is unlikely that Musk will sell all those millions of dollars. Tesla shares in one day, as this influx of shares into the market can lead to a sharp drop in the share price, and the most likely scenario is small sales over long periods of time.
But why would Elon Musk want to sell his shares in Tesla?
British tax expert NS. Arthur comments to the Economist, saying, "Regardless of the results of the vote on Elon Musk's tweet, he had to sell millions of shares this quarter, due to a looming tax bill of more than 15 billion dollars."
"The other reason is that in order for Musk to exercise what is known as stock options, where he is allowed to buy shares in Tesla at a huge discount, he has to pay income tax on the gain, which is why he sold part of the shares to be able to exercise the stock options."
In fact, Musk's sale of part of his shares in "Tesla" and the proposals to impose more taxes on billionaires, opens a thorny file in the United States related to the concentration of wealth, as the 400 richest Americans owned about 9 percent of GDP in 2010 and it has doubled That rate is now up to 18 percent in later years.
Dr. Mary Black Smith, professor of tax systems at the London School of Commerce, believes that Elon Musk's behavior reflects a trend in the minds of many very wealthy people in the United States, by getting rid of part of their shares to pay lower taxes, but this from her point of view may have a negative impact on the American economy .
She commented to "Al-Iqtisadiah", saying, "If a large sector of billionaires in the United States gets rid of their shares in various companies, this may lose the companies their usual attractiveness in attracting investors. The less wealthy, out of their conviction that billionaires investing their money in these companies is in itself a guarantee that they will continue to succeed and achieve profits.
From this perspective, some oppose the tax proposals of US Senator Ron Eden, as these proposals may allow tax authorities in the United States to increase their tax revenues, but at the same time they deal strong blows to the leading American companies, and are likely to have negative repercussions on the entire economic system, It will reduce the investment attractiveness of those companies in which big billionaires often invest.
On the other hand, some opponents of this type of tax proposal believe that their application weakens the investment desire of the wealthiest groups in the United States of America, and these represent the spearhead of the investment process thanks to their huge wealth, and contribute to directing investment activity, and enhancing its horizon, which revives the market Stocks and Industries in the United States.
R says. In Nasen, an economic researcher, "The decline in the investment desire of the wealthy elite in the United States will discourage the effort and innovation led by the leading technology companies in which billionaires invest their money, and the tax increase may push large investors out of the local investment markets, whether by selling their assets, specifically stocks, or stop investing in the local markets, and perhaps in some cases they will resort to searching for an investment horizon in other countries of the world."
Proponents of raising taxes on the wealthy stand on the other side, reminding that US tax policy has not kept pace with changes in the structure and size of the American economy and the changing nature of wealth in it. Big billionaires prepare their financial conditions so that they have little taxable income, as they usually do not receive salaries or lower salaries compared to managers of other companies, and indeed, Elon Musk indicated in his tweet to him, where he said, "I do not get a salary or a cash bonus from any place, I only have a reserve, so the only way for me personally to pay taxes is to sell the shares."
Supporters of these tax proposals believe that their positivity outweighs their negativity, and they are skeptical of investors' fears of exiting the markets or getting rid of a large part of their shares in US stock exchanges.
Dr. Mark Chris, professor of investment systems, comments to "Eqtisadiah", saying, "Some are promoting that it is unfair and unfair to force people like Elon Musk and Jeff Bezos, the owner of "Amazon" to immediately pay a tax equivalent to nearly 40 percent of their wealth, as some promote. He also indicated that this will have negative repercussions on the economic system and will lead to the exit of investors from the markets, but this is completely unlikely.
"The tax payments would span a decade, and they would be 4 percent of their current wealth annually, and they could borrow to settle those tax obligations as they would to fund other expenses, or sell 4 percent of their stakes each year, and for someone like Jeff Bezos who He owns 10 percent of Amazon, which means 0.4 percent of the company's shares will change ownership and will shift from his ownership of it to other people as a result of selling it annually, over the course of a year, and this does not affect the share price, and there are no economic tensions in the markets. .
But to what extent can forcing the very wealthy to pay their taxes weaken the leading companies in the United States, especially technology companies?
Some experts believe that this feeling or those concerns in itself is a good thing for these companies, as those responsible for them will be more aware that their self-interests are linked to the continuity of high performance, and there is no evidence that giant companies will decline in performance, if the ownership base is diversified. In it, and a share of the shares owned by the ultra-wealthy turned out to be in the interest of small investors, it is certain that billionaires and the richest of the wealthy in the United States have benefited greatly from American infrastructure, public research, universities, and American investments in technologies such as the Internet, and all of this helps these companies to be Its business is very successful, and the economy of the future will surely be more prosperous thanks to better infrastructure and more intensive investments in future technologies, not lower taxes on the wealthy.
Tesla Group CEO Elon Musk has sold more than $6.9 billion in shares within one week, according to documents released yesterday by the US Market Regulatory Authority.
In total, the 50-year-old South African-born Musk has sold more than 5.1 million shares of the electric car maker, of which about 4.2 million shares are in a trust.
According to "French", this is one of the largest sales recorded in a short period, without being a mandatory sale or in the context of a transfer of ownership.
It greatly affected the price of one share, which lost 15.4 percent of its value during the week.
Even before the regulator released the first documents referring to the sales on Wednesday, Elon Musk took the matter to inform the markets of his intentions.
He conducted a poll on his Twitter account to see if he should give up 10 percent of his Tesla shares, and 57.9 percent of 3.5 million people responded in the affirmative.
When Wall Street opened on Monday, the share price had fallen and its value has since fallen, so Musk sold the shares at a much lower price than he had done before his tweet.
In doing so, Musk lost millions of dollars in unrealized profits. Documents revealed that the businessman began selling at least some of these shares from September 14, meaning that he was not affected by the survey.
At the end of the transaction, Elon Musk still held 1.22 million Tesla shares, plus another 166.2 million in a trust fund totaling $173 billion at the closing price Friday. It is assumed that $ 5.9 billion of the $1.4 billion in tax revenue will be deducted from the sale.
These were the details of the news The tax battle threatens the American market with the loss of... for this day. We hope that we have succeeded by giving you the full details and information. To follow all our news, you can subscribe to the alerts system or to one of our different systems to provide you with all that is new.

It is also worth noting that the original news has been published and is available at saudi24news and the editorial team at AlKhaleej Today has confirmed it and it has been modified, and it may have been completely transferred or quoted from it and you can read and follow this news from its main source.