What happened to the world without "Facebook"?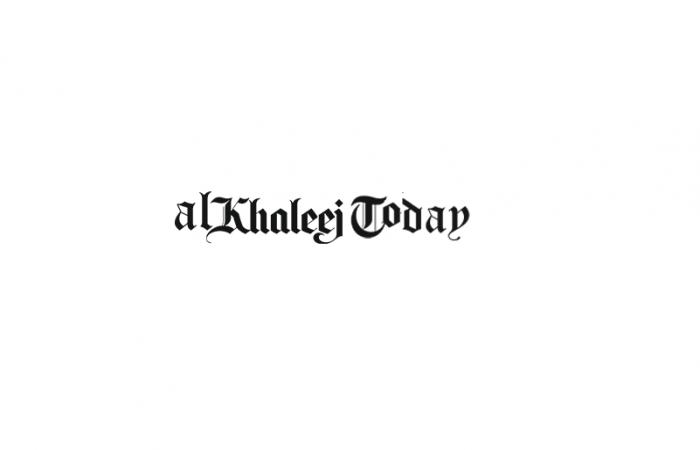 "Al-Hurra" published an article under the title "Tears" and "Losses" in 6 hours… What happened to the world without
Facebook
?" And the WhatsApp messaging app, what did you say, and how did you spend that time?"From the first moment people discovered these apps were crashing, the reactions were similar? Many are scarred? Others expressed a deep boredom, to the point that it raises the question of whether humans are ready to live without social media? It seems difficult.
For 18-year-old Iraqi Lina, "the world has stopped", this is exactly how she felt in the six hours without Facebook, Instagram and WhatsApp, and she "lives in a strange world" for her, as she describes to the "Al-Hurra" website.
Lina does not accept describing herself as "addicted" to social networking sites, especially Instagram, but she spends a lot of time every day, browsing the application, "I open my eyes to the notifications I receive from Instagram, and his videos are the last thing I see before I sleep."Even at times when she is supposed to engage in other activities, such as eating, studying, or even sitting with the family, "peeping" at the app and leaflets is a necessary sign of Lena's behavior.
"I didn't know what to do with my day, and after the first hour of the holidays I felt upset and nervous, and I quarreled with my mother repeatedly."
Lina told Al-Hurra that she "cry" when the application was returned to service.
For psychologists, this attachment has "pathological features," says Dr. Maha Al-Sudani, a neurologist and addiction treatment specialist in a specialized Baghdad hospital.
Al-Sudani told Al-Hurra that "addiction to communication sites is very real, and it is a disease that is difficult to get rid of, and it also affects people's lives dangerously."
"Communication sites work on the same brain centers that receive powerful stimulating treatments, such as sports, religiosity or fanaticism," Al-Sudani added.
She points out that "the secretions that the brain receives while browsing communication sites are similar to the hormonal secretions secreted by the glands of gamblers – albeit in smaller quantities – or that are secreted by drug stimulation – in lower percentages as well."
But these percentages, in addition to the "behavioral stimulation" represented in the habit of holding the phone in the hand, and the way of flipping the leaflets "make the habit stick to the human subconscious, which stimulates addictive behaviors."
Al-Sudani asserts that "a person can become addicted to behaviors," such as the rosary, snapping fingers or biting nails, and if behavioral habits are combined with chemical stimuli received by the brain, "quitting becomes more difficult, and withdrawal symptoms from addiction appear" if the person is forced to leave these behaviors.
"The person becomes emotional, motivated, easily provoked and angry," Al-Sudani asserts.
For Lina and her young peers, socializing is all they know, and it can be easy for them not to imagine a world without social media.
But others, such as Ahmed al-Zubaidi, 45, also suffered due to the interruption of communication sites, and for the same reason.
Al-Zubaidi told Al-Hurra that it was "difficult to return to the world before communication", but he admitted that he "enjoyed that rest period, as Facebook makes you nervous sometimes because of all the opinions you read every day."
The Facebook service was interrupted for "technical reasons" that are not yet known.
But its timing is worrying, especially as it comes at a time when the Federal Trade Commission is suing the site for monopoly by "acquiring Instagram and WhatsApp to ensure its dominance," and also at a time when European Union policymakers are drafting comprehensive regulations to paralyze the company's power, according to New York. Times.
Facebook has been under fire for weeks after a whistleblower, Frances Hogan, shared internal documents indicating, among other things, that the company knew Instagram was exacerbating "teenagers' body image mistrust" and that it "had a two-tiered justice system." The disclosure of this information has drawn criticism from regulators and the public.
Congress heard Hogan on Tuesday, a day after the "big hiatus," as Facebook went out of business on Monday.
During a hearing in the US Congress, on protecting children from the dangers of the Internet and social media, Hogan revealed that Facebook was aware of the danger of its mechanism of action on children, noting that 600,000 children's accounts on the famous platform "should not (exist)."
They called on the former Facebook content chief and the US government to take action against the company in order to force it to retract its behavior.
The former employee, who left her job last May, confirmed that Facebook spread false information and promoted hate, noting that children were misled because of it.
Much of the recent criticism of Facebook has focused on the decisions that the company's leaders make – or fail to make – about making money from its platforms. The company says it was responsible for Monday's disruption.
While there is debate in the United States and Europe about the decisions by which to "reinforce" the Facebook and other social networking sites, consumers in the Middle East seem helpless in the face of changes that directly affect their lives, or even their political future.
The young Iraqi Ahmed, a candidate in the upcoming elections, says that he was planning to set up a live broadcast, attended by an Iraqi Facebook celebrity, in order to bring in candidates, when the failure occurred.
This method, according to Ahmed, is "common to reach people", including his constituency's voters, but the failure "caused him to miss the appointment he had been attending for days ago.
Ahmed paid a sum of money to the celebrity in return for attending and hosting the electoral show, and telling some of the jokes he is famous for, and also, giving Ahmed an opportunity to speak in front of about 500,000 followers owned by this celebrity.
The celebrity (who did not agree to be named) lost the estimated sum of $750 for ten minutes of broadcasting, and he says he makes about $2,000-$7,000 a day, especially during the busy "seasons", including the election season.
Like this celebrity, Mohsen Al-Saffar, an online salesman who owns a Facebook page to market his products, was concerned.
Al-Saffar told Al-Hurra that he invested about $150,000 in the items he sells on his page, and he is making daily sales of $5,000, but stopping "made his heart beat in fear."
Al-Saffar does not own a shop that sells his products. "I don't want to pay rent, electricity bills, risk theft, all people buy online these days," and if the internet stops, it means "everything has stopped," he says.
The outage of Facebook, Instagram, WhatsApp and Facebook Messenger services "affected billions of users", according to "Downdetector".
And Facebook, whose shares fell about five percent due to the service outage, confirmed that "there is no evidence that user data was compromised as a result of this failure."
But even though it only lasted a few hours, the impact of the outage was significant. Facebook's services are vital to many companies around the world, and users have complained of being cut off from their livelihoods.
Also, Facebook accounts are commonly used to log into other sites that have encountered additional problems due to the company's technical failure.
Meanwhile, rival instant messaging services reported that they had taken advantage of the outage that brought WhatsApp and Messenger to a halt.
The Telegram application moved from the 56th most downloaded free application in the United States to the 5th place within a day, according to the specialized company Sensor Tower.
Another notable effect is that many domain name registrars list Facebook.com as available for purchase.
"There was absolutely no reason to believe that Facebook.com would be sold as a result, but it's fun to think about the billions of dollars it could bring in on the open market," said Brian Krebs, a cybersecurity expert.
The New York Times says that worldwide, an average of 2.76 billion people used at least one Facebook app per day in June of this year, according to company statistics.
WhatsApp is used to send more than 100 billion messages a day and has been downloaded nearly six billion times since Facebook bought it in 2014, according to estimates by data firm Sensor Tower.
The New York Times report conveys more serious cases caused by the loss of contact through Facebook, including unmet emergency cases, and cases of violence against women in poor areas where there is no telephone service, but the Internet, and others in different parts of the world.
The company lost an estimated $ 5-7 billion of its value due to the interruption, and the ownership of its founder, Mark Zuckerberg, decreased by 4 percent because of it.
There are technical concerns that the outage led to a malfunction in the security system, which could put the data of millions of users at risk.
These were the details of the news What happened to the world without "Facebook"? for this day. We hope that we have succeeded by giving you the full details and information. To follow all our news, you can subscribe to the alerts system or to one of our different systems to provide you with all that is new.

It is also worth noting that the original news has been published and is available at saudi24news and the editorial team at AlKhaleej Today has confirmed it and it has been modified, and it may have been completely transferred or quoted from it and you can read and follow this news from its main source.